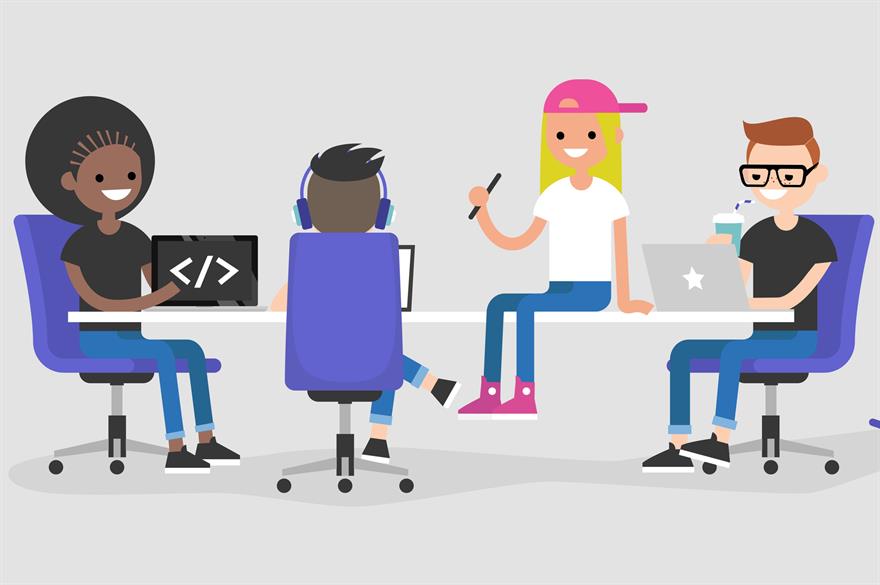 Mark Riches is managing director of FIRST.
What is it about millennials that gets people so worked up? Some people say their 'sense of entitlement and overconfidence' show them up as too needy.
Perhaps the tagging of generations in this way is not helpful at all, grouping young people in an all too stereotypical way. You could argue that millennials get a bad rap.
I was in Vegas for IMEX America recently and a well-known DMC owner said to me "Oh, I never employ millennials." I was amazed, and wondered what it was like to work with her workforce – how odd, imbalanced and unreflective of our industry it must be. Later that night, over drinks, I mentioned this comment to a leading industry employer from the UK, and was told: "The trouble is, these millennials are all too narcissistic."
I had to Google it to properly understand that the translation was probably 'excessive interest in or admiration of themselves'. Wow.
Beyond this, there are many articles about all the things millennials are killing. They are killing industries with their new technology and new preferences, and shaking up the workplace as we know it. The list includes home ownership (they can't afford the deposit), estate agents (happy days), diamonds (only 16% are getting married) and divorce lawyers (fewer marriages, less divorce). Apparently baby boomers are furious, but it's difficult to see how a changing world and the advancement of technology is the fault of this generation.
We all know any business that doesn't adapt will eventually die, so give millennials a break.
Is it just jealousy? We were all young once and, as I remember it, surrounded by aspirational, confident and ambitious people. As employers, don't we seek ambition, self-confidence and a teamplaying mindset? So what is the issue with the millennial naysayers? Perhaps it doesn't matter.
Turning specifically to our sector, surely what does matter is leadership, fellowship and a positive mindset. There is a lot of data on what millennials want from their workplaces: a pleasant culture, flexible working, casual dress code, personal development, unpaid leave, accessing the internet and social media while working. Don't we all want this?
Don't all business owners and managers want a workplace that attracts the best talent? Those firms that get it right will have a competitive advantage. Creating a great workplace culture is hard, particularly for those who are used to or prefer the more traditional hierarchical structure, but it is something millennials want and expect. By 2025, about 75% of the workforce will be millennials (according to EY), so it might be worth revisiting your talent strategy.
Looking for happiness in one's job is not being self-indulgent. The millennials are coming, so it's best to get ready and embrace them. Even us older workers will enjoy a happier, more productive workplace. And it's good for business: fewer sick days and more productive and efficient people.
And lastly, the Generation X advice to the millennial would be: be ambitious, be in a hurry and have high expectations, but do it all with great empathy for others.
For more features and breaking news sign up to C&IT Magazine's daily Newstracker here.
Have you registered with us yet?
Register now to enjoy more articles
and free email bulletins.
Register now
Already registered?
Sign in