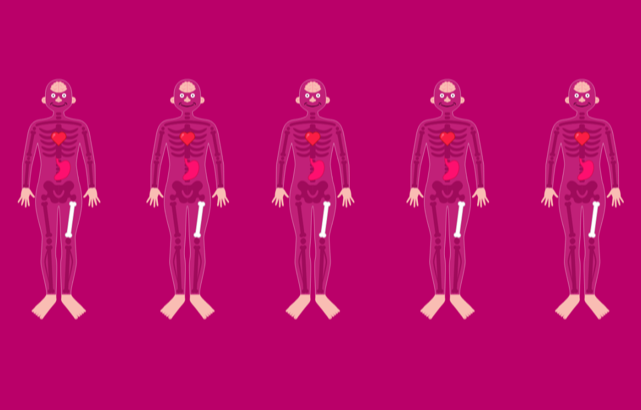 Events are changing through tech like as AI, VR and AR, but will have to adapt to deliver what their audiences demand, according to a report by Collection Events.

And it will be the balance between tech and human elements that will be key to a great conference, the venue finding service said.

Managing director Ria Thomas added: "We need to be aware of the human experience of events and we wanted to create a resource that highlighted how tech can enable and drive better event experiences.

"Rather than hindering events and replacing the human touch, introducing tech such as live chat and self service functions can enhance it.

"What your attendees feel and take away from an event is critical to their enjoyment and whether they decide to return year on year."

Nine key points were highlighted by the online report:

No brainers
How data is gathered is instrumental in creating a conference that guests really want to attend. It means that tracking audience behaviour and creating experiences that react to attendees needs and deepest desires will make an event worth attending.

Vision
Competition and limited budgets mean that events need to stand out, whether that's with a striking design, strong branding and lots of colour. Events must also deliver a bold and memorable statement.

Face up to it
Many people love social media, but 61% still prefer to face-to-face events. While event apps can be great, just 35% of attendees see them as the best way to interact. Some 91% of CEOs prefer the human touch compared to 67% of junior staff.

Listen up and use your ears
The authenticity with which you listen to your attendees will determine the success of your events next year. It means addressing the big issues, even if they are difficult.
Exit surveys and breakout sessions are a good way to make attendees the most important part of your event.
Work and play from the heart
Make sure your guests are happy, feel valued and have a great experience. Samsung and Apple are leading the way in facial recognition, which will allow planners to judge the mood if privacy issues permit.

Food makes for happy stomachs
Food can impress, whether it's with unusual and exotic flavours and ingredients. Executive chefs can transform the humble lunch break into opportunities to create unforgettable, localised and personalised experiences.

Make sure you're hands-on
Think about safety from the start and make sure you place delegate well-being at the centre of your event. Focus on the human elements of their experience, but make sure it remains secure as possible without causing distraction and alarm.
Down to the bone
How you plan the infrastructure of your event means taking in back to the bare bones.
It won't matter if your event is visually stunning, has delicious food and the latest tech if it's miles from a city or station. Delegates won't come and the ones that do won't return next year.

Boot up
The simple act of pointing guests in the right direction will be a key factor at events. It sounds almost too obvious, but it's easy to get this key element wrong. It's important to make sure signage is strategic, interactive and digital. But also make sure of the human touch with some old-fashioned meet and greeters.

For more features and breaking news sign up to C&IT Magazine's daily Newstracker here.
Have you registered with us yet?
Register now to enjoy more articles
and free email bulletins.
Register now
Already registered?
Sign in