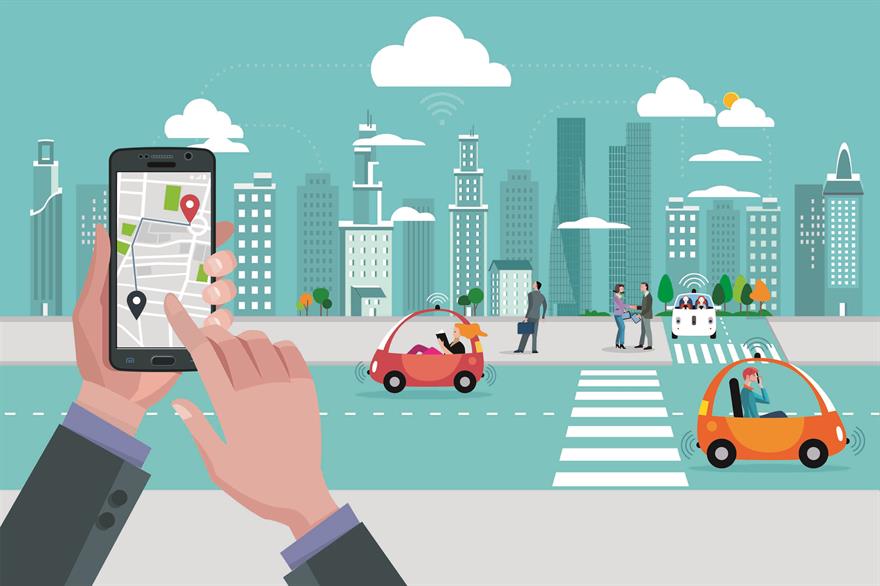 Whether it's Iron Man- style biometrics, artificial intelligence or holograms, Brian Ludwig, Cvent's senior vice president of sales, says there's always something new on the horizon.
Ludwig joined the software company in 2000, shortly after the company was founded, and has since risen through the ranks, observing the evolution of event technology. Speaking to C&IT, he predicts the future of technology within the industry.
We keep hearing and about AR and VR, but do you think they can add value to events?
Live events are all about one thing: the experience. We keep hearing about augmented reality and virtual reality because they are transforming the live experience as we have traditionally known it and the tech allows people to have experiences they otherwise could not.
For example, an event organiser can partner with a local CVB to create an AR experience that can help event attendees explore a city in a new, interactive way. Or a planner can implement AR onsite to truly engage and 'wow' their audience and provide content in a more visually engaging, customised way.
VR, on the other hand, offers a more immersive experience – planners can offer their clients a pre-event 'walk through' to look at the set-up without ever having to leave their offices.
VR also provides the power of virtually experiencing products or places that sponsors and exhibitors want to showcase on the trade-show floor. Meanwhile, on-site, I have seen VR also used as an 'escape' for attendees – think guided meditation on the beach.
You recently said "technology is actually getting in the way of experiences". What did you mean?
We have all seen it. We see people, or more specifically attendees, buried in their mobile devices at an event. We've seen slow tech create travel and event check-in bottlenecks.
We've seen archaic data-collection processes frustrate attendees. I could go on, but my point is that tech so often gets in the way, instead of getting out of the way.
The best tech is adding value and fostering collaboration, but it should take more of a background, supporting role that allows the experience itself to be at the forefront.
So what do you think about robotic kiosks?
There are different types. I've seen robotic kiosks in Berlin that move to congested areas of the airport to speed up check-in processes. That is genius. For an event planner, you never want check-in to be an 'experience'. It should be easy, efficient and, quite honestly, forgettable.
For large conferences with thousands of attendees, there is value in being able to get people checked in as fast as possible so they can start experiencing the event.
To that end, it would be incredibly helpful to have access to self-service kiosks that could move to where you need them most.
I've also seen unimpressive robots on the trade- show floor that are gimmicks and add little value. But the remote attendee activation of robots offers an incredible opportunity.
I've seen remote attendees be a part of the live event by 'walking' the conference or show floor and interacting with live attendees via a mobile robotic kiosk. That is really cool – it is opening up the true event experience for people who can't physically be there.
What about biometrics?
For an event attendee and organiser, biometrics can enhance the overall safety and security on site because fingerprints and facial recognition offer a much more secure way to confirm identities.
Biometrics, more specifically facial feedback, can also provide event organisers with real-time feedback on how attendees are responding emotionally to their events, or a specific session. That's a valuable opportunity.
Do you think this could lead to privacy concerns among delegates?
People are much more comfortable with the idea of using biometrics now than they were even a few months ago. We unlock our phones with our fingerprints, we can pay for something with a quick eye scan.
This everyday use has made the general public more willing to explore what biometrics can offer in a live event setting, although privacy concerns are certainly still prevalent.
How will driverless vehicles affect the industry?
Driverless cars and buses – even taxis that fly – were all once just figments of our imagination, but now they are on our streets (or in the air). The value is there.
Fleets of driverless vehicles can get everyone door-to-door efficiently. Traffic could be a thing of the past, and collaboration and time spent together will go up, as will the speed of transport – all of which bode well for the events industry.
Arranged transport to and from locations across a metropolitan area will become history because organisers will be able to rely on ubiquitous transport and the easy movement of attendees.
And driverless isn't the only 'less' that you advocate, is it?
The concept here is that driverless cars can help us get to point A and point B more efficiently, keyless entry allows us quicker and more secure access to our hotel rooms, surveyless events instead allow facial feedback capabilities to capture real-time sentiment, ticketless events enhance security through facial recognition instead of a physical ticket, and there could even be a screenless world in which content is not shared on screens but instead is projected into your eyeball.
Sounds nuts, right? All of these things will give attendees their time and focus back so that the event and its true purpose can be better realised and its content can be better absorbed.
So, in the context of live events, I like to say that 'less' certainly is more.
For more features and breaking news sign up to C&IT Magazine's daily Newstracker here.
Have you registered with us yet?
Register now to enjoy more articles
and free email bulletins.
Register now
Already registered?
Sign in