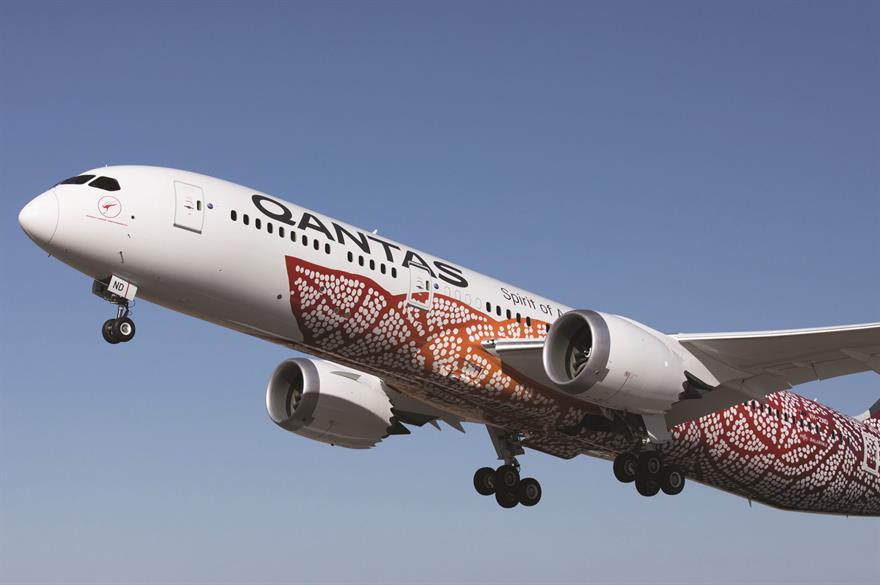 If you're a fan of in-flight movies and aeroplane food, the recent rise in the number of ultra-long haul (12 hours or more) flight routes around the world is probably quite exciting.
Improvements in engineering, technology and fuel efficiency mean that planes can fly further than ever without the need for stopovers. We've come a long way since Qantas first launched its 'Kangaroo' route from Sydney to London in 1947, requiring six stopovers, with a combined flight time of 55 hours.
In March, Qantas launched its non-stop London to Perth service (9,009 miles), taking you from A to B in a much more agreeable, yet still bum-numbing 17 hours. And in October, Philippine Airlines is aiming to launch direct flights from Manila to New York (8,520 miles), which will take 15 hours and 30 minutes.
The record for the world's longest commercial flight is currently held by Qatar Airways' Auckland to Doha route, which spans 9,032 miles.
A STOP TO STOPOVERS
While these new ultra long-haul routes might open up new destinations for travellers and mean they lose less time transferring between flights, it could also be bad news for regular stopover destinations such as Singapore, Bangkok and Dubai.
"With the new, longer flights, I think the number of trips to 'mid-way' destinations will fall and we might see people spending longer in their final destinations," says Stacie Spencer, Event Travel Operations Supervisor at Event Travel Management.
"However, you must also consider what the final destination is going to be. A London-to-Sydney trip still incorporates a five-hour internal flight from Perth on top of your 17-hour flight. The aircraft will also be smaller from Perth to Sydney and more likely to be with a local carrier. People taking this trip might prefer to stop halfway and take two larger aircraft than do it the other way."
MILE-HIGH WI-FI
Plenty of business travellers look forward to a break from their emails on a flight, because of a lack of Wi-Fi. Yet there are plenty of others who say they can't afford to be without email for the duration of a long-haul flight during a working day.
A growing number of airlines are offering in-flight Wi-Fi, but it's by no means standard yet. So are people willing to go that long without an internet connection? "I think the general consensus is that the relief from an internet connection and email access for a few hours is cherished," says Spencer. "But 17 hours is quite a long time and some business travellers do like to use this downtime to catch up with work.
"Many airlines do offer Wi-Fi during flights. There is often a mix of free and paid services, depending on the airline and class of travel – but, again, at least this gives travellers an option."
HEALTH HAZARDS
Beyond the logistics of time saved by skipping stopovers (and how many in-flight films you can get through), perhaps the most important consideration of flying ultra long-haul is whether it's healthy to be flying for that long.
Dr Alan Ackery and Dr David Kodama of the University of Toronto are experts on in-flight health. They say that although a longer flight does constitute a bigger health risk, there's plenty you can do to stay fit when flying. "In general, the chance of a passenger experiencing an in-flight medical emergency will increase the longer they are in the air," say Ackery and Kodama.
"However, there are many factors that contribute to this risk besides the duration of the flight, most notably a passenger's underlying health. Although flight duration certainly plays a role in a higher health risk, it is not the only determining factor."
Whether it's better for us to take two eight-hour flights than one 16-hour flight is all down to the passenger. They explain: "A healthy passenger who regularly gets up from their seat to stretch and stays well hydrated should be able to tolerate a single 16-hour flight.
"Conversely, a passenger with multiple medical problems might not be able to tolerate a single eight-hour flight, never mind two, even if they are spread out over a day or two."
One health hazard that has made headlines in recent years is deep vein thrombosis (DVT). This is a blood clot in one of the deep veins of the body, which is caused by inactivity and, although thankfully still rare, it has been known to take lives. Luckily, there are simple actions that can be taken to avoid it.
"The current evidence suggests that for otherwise healthy passengers with no risk factors, the best way to prevent a DVT on long-haul flights is to take a walk every one to two hours," say Ackery and Kodama. "Regularly stretch the calf and thigh muscles, stay hydrated and avoid sleep medications or too much alcohol."
For more features and breaking news sign up to C&IT Magazine's daily Newstracker here.
Have you registered with us yet?
Register now to enjoy more articles
and free email bulletins.
Register now
Already registered?
Sign in