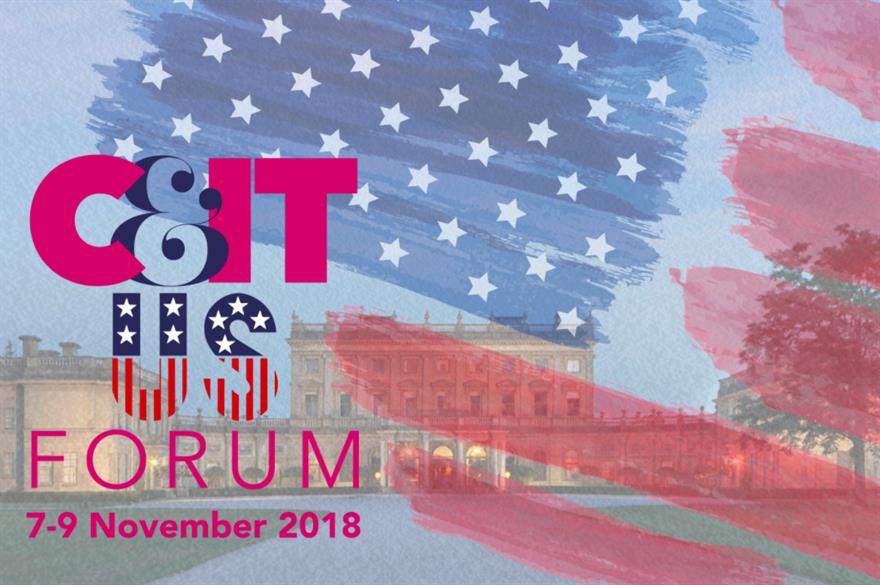 For over ten years C&IT has hosted forums for agency, corporate and association event professionals. All of which have been based in the UK and have targeted UK-based planners.

However, earlier this month our International Forum became the brand's first ever forum to be held overseas and the first to solely target event planners with an international remit.

And now, launching today, C&IT has announced its inaugural US Forum - an event that will host American event planners at Cliveden House Hotel, Windsor (where the Duchess of Sussex Meghan Markle got ready for her big day earlier this year) between 7-9 November 2018.

As with all C&IT forums, the event will be led by its content and will focus on key international trends that have been thoroughly researched. The US Forum will also create great opportunities for industry professionals to meet and network.

What's more, the calibre of event professionals expected to attend is extremely high given that senior leaders from some of the biggest agencies in the US have already confirmed their places.

Kelly McAlpin, business director of C&IT says: "This is a really exciting time for the brand. In the last couple of years our live event portfolio of products have evolved and are delivering more informative and engaging content than ever before.

"Through extensive research we have identified a real need to produce this type of event for our US counterparts.

"The inaugural US Forum will be the first of many events that host key planners from overseas and provide them with a truly unique opportunity to network and learn from some of the best and brightest in the industry."

If you're a US-based event planner, or have a colleague across the Atlantic who would be interested, visit www.citusforum.com for more information.

Have you registered with us yet?
Register now to enjoy more articles
and free email bulletins.
Register now
Already registered?
Sign in