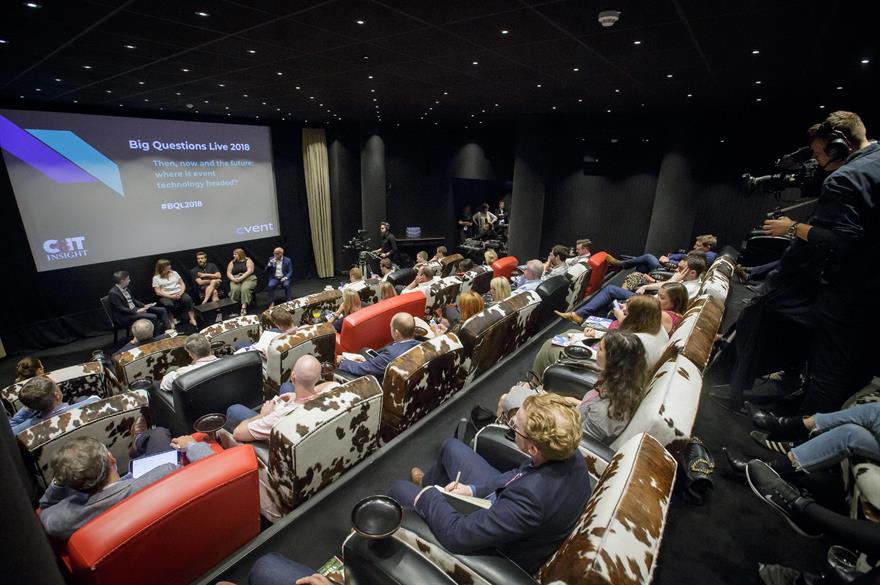 Experts on the panel leading C&IT's Big Questions Live at Soho Hotel said that "creating an emotional connection" and "enhancing the delegate experience" were the most important considerations when looking at new tech.
According to a recent C&IT study, the amount spent on event tech is low - nearly three-quarters of respondents suggested their organisation's investment made up less than 20% of the total budget.
Meanwhile, traditional data collection methods like surveys and questionnaires remain popular.
Dominic Franks of The Persuaders argued that any new tech needs to be compelling and easy to use to be effective at an event.
"We know there are analogue solutions, so the tech has to work first time or we will ditch it," Franks told delegates.
"If the tech is compelling enough, we will all reach for our phones."
Jemma Peers of Top Banana agreed with the sentiment. "We've got four generations of delegates coming to some events now, they could be 60 or 70," she said. "The tech we use has to be inclusive."
But Peers also said that if everyone gets on board with tech it can be transformative.
"I've been at events where we've gauged the mood of the room and changed the content accordingly mid-event," she added.
Technology has changed the face of events over the last five years but new data regulations has led many to argue that there needs to be a rethink.
Nicola Wedge of Barclays said: "If it doesn't help with your message and the content of your events, there's no point in it.
She also suggested that the much-used evaluation metric ROI could have different meaning. "You could call ROI return on inspiration - has someone changed their behaviour as a result of what they've seen at your event?"
David Chalmers from Cvent said it was also important to stay creative and explore 'blue-sky thinking' on new advances.
Chalmers even predicted that we will soon be able to interact with screens that appear out of the air, like in the Iron Man blockbuster films.
But he added that it was also important to "make the tech you want people to use integral to taking part in the event and not just a peripheral, optional thing".
Big Questions Live was a C&IT event in partnership with Cvent. It was streamed live online and brought together event experts and professionals to discuss the changing face of event technology.
For more features and breaking news sign up to C&IT Magazine's daily Newstracker here.
Have you registered with us yet?
Register now to enjoy more articles
and free email bulletins.
Register now
Already registered?
Sign in