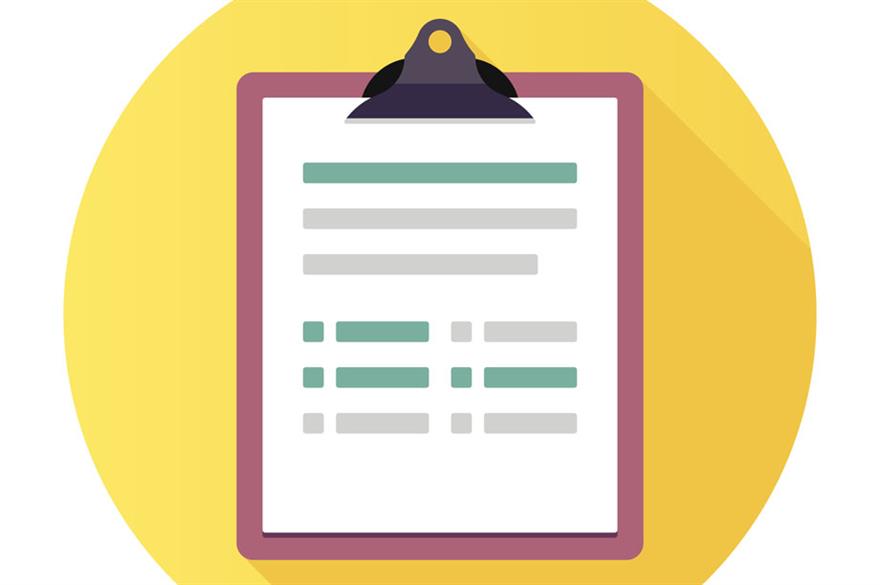 Caroline Lumgair is the director and founder of Eventful.
When it comes to sexual harassment, companies should have a zero tolerance policy in regards to this kind of behaviour.
Now, post Harvey Weinstein and the #MeToo campaign, I'm sure there will be robust, detailed policies in place in all agencies.
Here are a few policies you can implement at your agency to make sure that staff are safe when working out of the office.
Choose leaders with integrity
At Eventful there is a real emphasis on 'leadership and personal brand', and this core competency is evaluated as part of everyone's annual review. Leaders in our business need to set the standard, act with integrity, be highly visible and lead by example at all times – consequently ensuring a safe and inclusive working environment.
Exemplary behaviour, professionalism and the pursuit of excellence are upheld as key qualities with which to inspire and encourage other colleagues.
Alcohol
Set strict work regulations in place that neither staff nor suppliers should drink or take drugs while on duty at events.
When on duty but in a social situation for work purposes, drinking should be limited to ensure professional behaviour at all times. Always remember that you are representing your company and your own personal brand as well.
Limiting alcohol to a reasonable amount (we all know our limit) ensures that we safeguard ourselves, that lines are not crossed and that staff remain alert and aware at all times.
Awareness
Awareness and attention to detail are at the forefront of our service to clients in organising successful events. Staff should be encouraged to take notice of the behaviour of colleagues, clients and delegates at all times.
We are constantly on the lookout to support security at an event when there is a lot of alcohol consumed. We are always on alert in order to avoid any unpleasant incidents as no matter how successful an event is, the one thing attendees will remember is a bad situation.
I have witnessed many situations and the way to know if you should report something is if it has made you - or someone else - feel upset or scared. Always trust your instincts and do not be afraid to stand up for yourself or for someone else who is in an awkward or unsafe situation.
This applies to the office in addition to on-site at events, during client meetings or entertainment and on educational trips.
Peer pressure
Never feel that you need to be coerced in to drinking or doing anything because other people are doing it. Trust your instincts and stick to your principles. Never listen to someone telling you that you're no fun for going to bed earlier than some, or not drinking as much, or not wanting to go to a nightclub in a foreign city in the middle of the night with people that you barely know.
By all means have a good time but ensure that you are with people that you trust and that you have a plan in place for getting back to the hotel - on your own if you need to a few hours later if others wish to stay out all night and you would like to be at the group activity first thing in the morning.
Communication
Stay in communication with your onsite team as well as your team back at the office at all times during an event. Ensure that you all know each other's whereabouts when you're in the hotel / venue and when you're traveling or out with the group.
Set up a group on WhatsApp but also have a back up way to communicate in case the Wi-Fi or phone signal drops out. Ensure that everyone is present when you switch the form of communication if you need to do so.
Your phone should always be fully charged and you should carry a backup charger that doesn't need to be plugged in to the wall to ensure that you have enough to take you through to the end of the event and back to the hotel safely.
To summarise, my advice is always to stay on guard - for yourself and for your colleagues and the groups that you are looking after. Listen to your instinct and never be afraid to speak up if someone or something makes you feel uncomfortable in any way.
People will respect you for that and if they don't, then you should question whether you are in the right place.
There are many agencies and companies with strong values and ethics; find one by asking the right questions in your interview process. It will also show your potential employer that you want to work in an environment that is safe, fair and respectful of all.
Read C&IT's full report on sexual harassment in the MICE industry.
Have you registered with us yet?
Register now to enjoy more articles
and free email bulletins.
Register now
Already registered?
Sign in