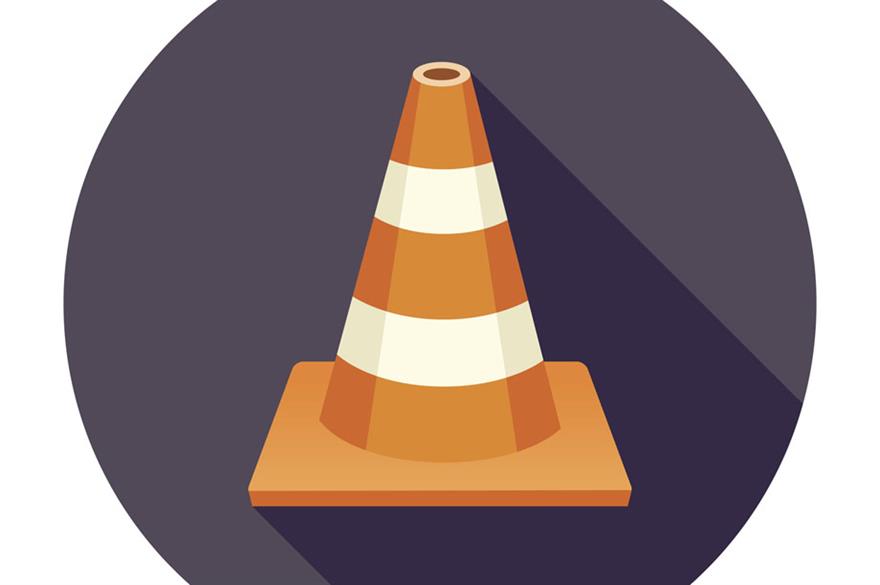 The workplace
The results of C&IT's survey have revealed that 18% reported they had been harassed in their place of work, often by senior members of staff.
One person spoke about how their partner had been bullied and harassed by senior directors. "When my partner advised making a report to HR if it continued, this resulted in pressure on me, including harassment and bullying, which ultimately made my position untenable." These were senior industry people who no one would suspect and remain in senior roles, 'protected' by HR."
One response suggested that this issue can also affect men in "a female dominated office", describing "sexual talk and advances to the few men in the office" and incidents involving harassment from other men "on FAM trips, including grabbing and touching. No reports were made in any of these cases, as I was scared of being seen as 'not up for a laugh', or being a 'tattle tale.'"
Client events
A sizeable 30% of participants have been harassed on site at a client event. In some cases women spoke about being used to provide 'entertainment' for male clients. One respondent described how her general manager "used me as a tool to keep guests happy - he would frequently 'send the blonde out' to deal with challenging male guests. When a GM asks you to do something and you wish to grow your career within the company you feel like you don't have the option to say no."
Testimonials showed that women are often coerced into behaviour which makes them feel uncomfortable in order to keep a client happy. This went as far as "Being made to get drunk and forced to flirt with customers to show it was a fun event" according to one account.
Another said that clients would request "a specific type of hostess to look after them – blonde, tall and young." A third account described witnessing "a female colleague being asked at a meeting to dress a 'certain way' to win some business."
More physically aggressive incidents included an account where a client "made several passes at me and my colleagues during the evening, including an incident where he had grabbed our waists; and groped our bottoms."
When incidents are reported, they are often not taken seriously or there is little or no follow up to deal with them appropriately. One woman described how after a client event she "shared a taxi with an industry colleague who decided it would be appropriate to ask if he could come back into my hotel room to finish the evening. I reported it to my client however it was perceived the gentleman had consumed too much alcohol."
Gender discrimination also comes into play within the bracket of sexual harassment. One woman spoke about feeling as though she was being treated disrespectfully by a client because she was female. "As the only female on the team on that day, who was the event manager and in charge of the event, I had a client who ignored me and would not initially speak to me on arrival."
Industry events
The MICE industry is known for being highly social, with numerous dinners, networking events and drinks happening regularly. Attendance is encouraged for career progression and is sometimes compulsory. But how safe are these environments?
Numerous accounts described an alcohol-fuelled culture which leads to "suggestive and inappropriate" comments at events, dinners and drinks "about women, their appearance and comments of a sexual nature."
There was also a pattern of social events being a place where "senior people often make improper suggestions to junior staff especially support staff such as PAs." One example was given by a witness who described how they saw "a manager approaching a subordinate at a Christmas party. He was drunk and over enthusiastic on the dance floor. I and several other people intervened to make sure that the member of staff was safe and he was removed from the situation."
A particular supplier in the MICE industry was highlighted by several responses, describing how staff "were forced to sign disclaimers before attending work socials. Those that did not sign could not join in and the pressure to join in and 'party' was clear. Staff felt they would not be promoted or looked upon favourably if they didn't attend work socials."
Further disclosure on the content of these socials revealed that "The CEO or visiting senior management were 'grinding up and down' on the bar or dance floor with younger and more vulnerable employees."
The CEO of the same company allegedly invited employees to his home where they "were given strong alcoholic drinks and told to relax and enjoy the house. It was widely reported that employees were taken to "quieter" areas of the house for chats and inappropriate behaviour occurred."
Read C&IT's full report on sexual harassment in the MICE industry.
Have you registered with us yet?
Register now to enjoy more articles
and free email bulletins.
Register now
Already registered?
Sign in