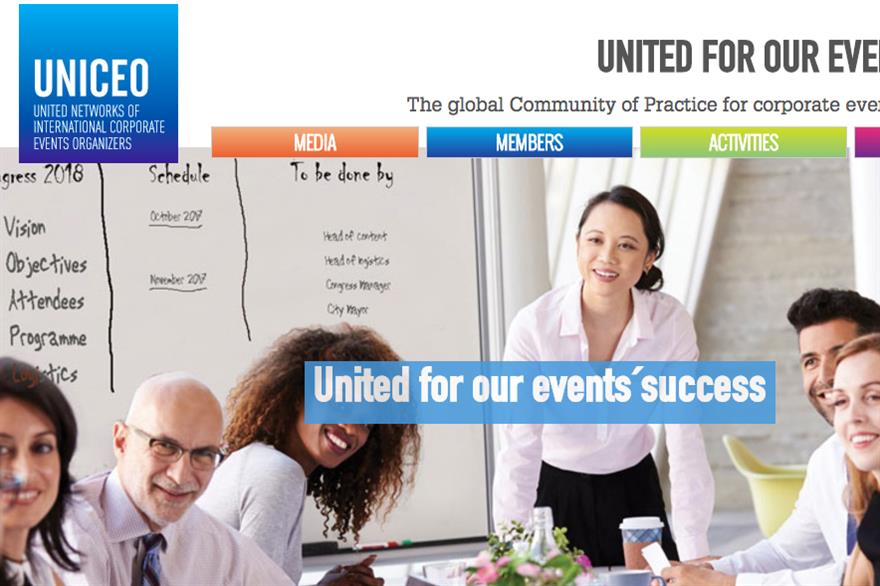 Laurent Fuchs is CEO of the United Networks of International Corporate Events Organizers (UNICEO), an association that brings together a much-coveted group of high-level corporate decision makers responsible for communication and corporate events. They include including key players from Microsoft, Barclays, Audi, Bayer and hundreds of international companies.
For more than 25 years Fuchs has developed business projects, created brands and managed medium-size corporations in the media, health, sport and tourism sectors.
He has extensive knowledge of corporate strategy in particular marketing and communication but also leadership and crisis management.
With its HQ in Geneva, he says UNICEO is the only international non-profit association that brings together senior decision-makers (responsible for planning and organising events) to a global exchange platform. He says it's a "perfect platform for members' collective intelligence development" so that they can "remain agile" in a constantly changing business environment.
What is UNICEO and what does it do?
It is an association working as a community of practice for senior leaders (head of events, communication and marketing directors, procurement) from corporations – so we are talking about sectors such as banking, pharma, motor and so on.
They get together to share experiences and best practice about really hot topics, like how to better engage participants or to better measure event impact. So it's all the topics that they really need in terms of strategy, but also, although less so, in terms of operations. So it is a peers network, high-level decision makers, exclusively corporations and professional associations.
What's the main reason corporate decision makers want to meet?
Primarily to share experiences and best practices with peers who know about their real needs. But also for recommendations.
Say, for example, I organise an event in China. I can contact a convention bureau or suppliers there, but what's ideal for me is that I have a peer there who can offer more precise information about which suppliers I can contact, how to handle administrative procedures, etc.
Another member's objective is to highlight the strategic role of corporate events as vectors of businesses development and in particular to raise brand engagement and communicate corporate messages.
How many members do you have and what's next for UNICEO?
UNICEO started about two and a half years ago with 10 initial members. Now we have 1,800 mainly because of recommendations. In terms of the activities of the association, we organise many regional events in different cities around Europe and Asia.
At the end of June we will have our congress with about 250 members and peers attending and a very high level of speakers and moderators. This is a perfect example of our activities where members, learn, share and, network to improve their events, broaden their networks and revitalise their careers by adapting to a constantly changing environment.
How do you manage to finance all these activities?
Our association is funded with a very limited number of partners selected according to our needs only. So the more members, the more finances and the more means we have. We have a very strict policy with partners who are not allowed to run any commercial activity in the network.
What kind of feedback have you received?
Our constant growth (which is not an objective) speaks for itself. The main reason is that there is a strong need for these people to meet up together and share is because they feel quite isolated. And they need their peers to talk about important topics - which are mainly strategic. So it's about meeting together to discuss these strategic needs and the challenges that they have. That's the main reason why UNICEO has been so successful.
What are the challenges you have faced?
It's the same for any association, the two main challenges you face are how to coordinate your volunteers to develop a team for HR and how to structure yourself without getting too much of a 'financial focus'.
So starting with 10 members was easy, no need for big venues and organising meetings is easy. But now with 1,800 members, even if many of our meetings are regional, you need a complete structure with event department, communication department, etc. in order to make it more organised.
And by running the association, you also discover new needs from your members - in particular about education - and this leads you to create a specific department for this as well. These are our main challenges.
For more features and breaking news sign up to C&IT Magazine's daily Newstracker here.
Have you registered with us yet?
Register now to enjoy more articles
and free email bulletins.
Register now
Already registered?
Sign in