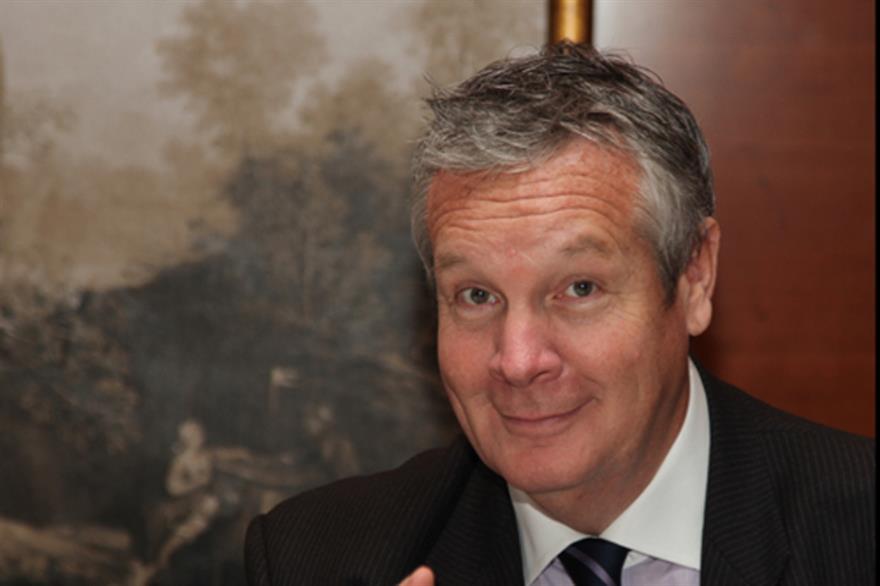 What have you been up to since Adding Value closed?
I was very humbled and appreciative of the very kind comments expressed in both the public domain or by those who sought me out. Our disappearance didn't go unnoticed and that was hugely appreciated.
I had to take a conclusive decision and explore every possibility from selling my house to borrowing money to invest in the company, and ultimately, I decided to take objective decisions, which were difficult because you have huge responsibility for your people and clients.
Then you go through the process of breaking the news and trying to do right by people. If you are the major shareholder it's not over for you because you're dealing with landlords and investors. You go from having that support network of colleagues to suddenly being in an empty building with telephones that don't work.
I had to move out of my house, I had to move back in with my mother. People often assume that when a business goes bust, the principle disappears with a pot of money but that didn't happen in my case.
There is a whole underworld of bottom feeders who identify anyone who might be out of pocket so they can pick up their business. Organisations come out of the woodwork to leap on that bandwagon in case you have any assets left.
Most of what I've been doing is in consulting and strategy and project execution, with a mix of marcomms and events. At the moment I'm working on a marcomms project for global brand backpack brand, Targus. I'm also working with Deloitte in digital comms and strategy on a workshop with its global leadership team.
What do you think the main challenges were for Adding Value as a smaller agency?
The industry is only one or two problems away from a bigger problem – we constantly skate on thin ice.
Any agency's lifeblood is identifying and winning new business and retaining and building what you've got and making sure the cost space is aligned.
Clients often have zero appreciation of what costs go into a business pitch. It's very easy for them to say you weren't shortlisted, it's very easy for them to say we have already made up our mind who we will give the business to. These are all soundbites I've heard.
I understand that there are practical realities such as procurement, setting a number of pitches and that stakeholders are time poor. They probably have a finite budget and they will work with a preferred partner.
It's very difficult when buying a blend of services. There are lots of unknowns so the practical reality is that the procurement process is skewed against you. Agencies need new business so they are always hungry and eager. Clients just want the best idea and if several companies are willing to spend £30k on a pitch, then the client's view is 'that's their business'.
You get stuck in a cycle of needing new business but on the other side, are clients being honest about how many agencies are pitching? Your odds of success can be suddenly halved. Larger agencies might have more in-house capabilities or a greater reach, so the real challenge for any agency is differentiation in this type of market.
What can businesses can do to stand out when there are so many agencies?
Some client brands and some stakeholders are on the absolute cutting edge of tech, audience engagement, brand differentiation and have management information systems which give them hard empirical facts.
If you are brave enough to identify an emerging trend and get some early day references and case studies you can get in-house skills or find a specialist player where together your offering is complementary and you can create a one-stop shop in terms of supply to the client.
You also need imagination in the design space and a creative solution. Trying to be at the cutting edge doesn't come cheaply and brands are far more demanding in terms of what they are prepared to pay.
Are there any messages you have for industry friends who have been wondering where you are now?
I'm doing a few things, I still have time on my hands and I have consciously not rushed into anything long-term. I needed to take stock. I've needed that space but I am very happy to speak to anyone who wants me to share these stories. At the end of the day I have a fair degree of experience of start-ups and closing business. I have the full panoply. If people feel there's a value in that experience I'm very happy to share it.
For more features and breaking news sign up to C&IT Magazine's daily News Tracker.
Have you registered with us yet?
Register now to enjoy more articles
and free email bulletins.
Register now
Already registered?
Sign in