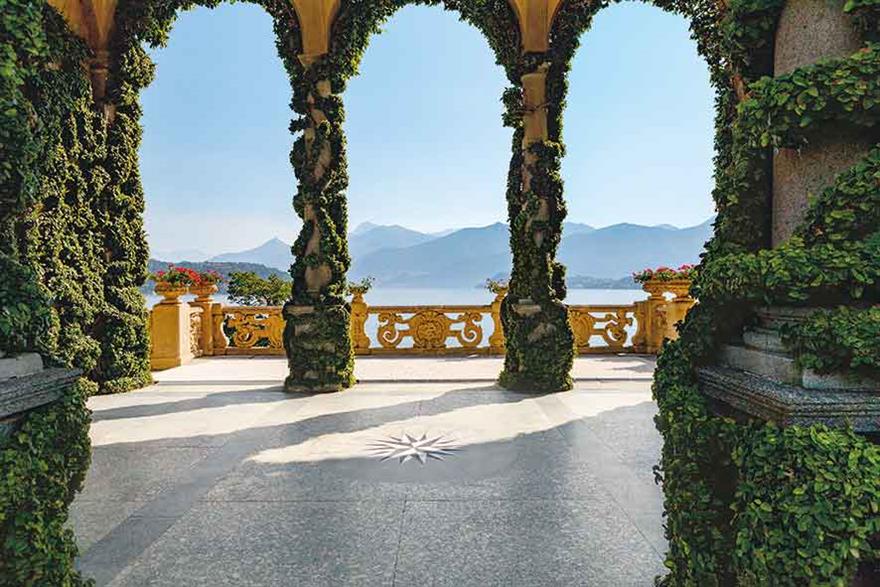 Discovering that next hidden gem, be it a stunning venue or little-known destination, is every event-planner's dream. Northern and central Italy have seven regions offering a largely untapped source of inspiration for planners seeking new locations to wow their guests.
From meetings to incentives, the regions of Piemonte, Valle d'Aosta, Liguria, Lombardia, Veneto, Emilia-Romagna and Lazio have a plethora of stunning villas, castles and historical residences providing picture-perfect backdrops for exclusive events. And Piemonte is leading a new project that will offer resources and itineraries to make planning your next event easier.
Discover Lazio, with its wealth of castles and notable residences that lie along the lake shores or perched on the mountain slopes. Among them, the Caetani Castle in Sermoneta that dominates the plains toward the Tyrrhenian Sea and the Boncompagni Viscogliosi Castle, clinging right above the waterfall at Isola del Liri. Ville Tuscolane in the Castelli Romani area and Villa d'Este in Tivoli, listed as a UNESCO World Heritage Site, are masterpieces featuring frescoes, art collections, fountains and statues.
Liguria is a land of villas and lush gardens, just steps from the waves breaking ashore. From the botanical gardens of Villa Hanbury in Ventimiglia to Villa Marigola of Lerici, going through the gardens of Villa della Pergola in Alassio and the magnificent Cervara and Castello Brown.
On the shores of Lake Como in Lombardia, splendid villas lean onto their lush parks, overflowing with wisterias and rhododendrons. Some were chosen as film locations: Villa del Balbianello was used in Star Wars: Episode II. Meanwhile, the Reggia di Monza, with its refurbished royal apartments, and the Palazzo Reale in Milan are two royal residences that host large international events.
Piemonte invites you to explore 850 historical gardens, including treasures such as Villa Taranto and the gardens of the Borromean Islands. The "Corona delle Delizie" is a splendid complex of 15 Royal Residences, UNESCO World Heritage sites that, from Torino, reach out to the hills of Langhe, Roero and Monferrato. Among them are some true jewels like Venaria Reale and Castello di Rivoli, the latter hosting a museum of contemporary art. Valle d'Aosta is famed for its fascinating medieval castles – in Verrès, for example, the Fénis castle, or Issogne castle, a splendid palace built in the 16th century. Castello Gamba in Châtillon hosts a collection of modern and contemporary art, while the Fort of Bard, an ancient fortress converted into a temple of culture, is a must-see.
Cultural inspiration
In addition to the villas designed by Palladio, UNESCO World Heritag Sites, the whole Veneto region is home to about 3,400 monumental buildings.
A unique cultural tour, Ville Venete, links Venice to the Dolomites, taking you along the Riviera del Brenta, towards Treviso, Padova, Vicenza and Verona, through stunning villas and castles. Emilia-Romagna has no fewer than 132 castles, which can be discovered through guided tours or thematic paths with historical re-enactments. Many of these are organised in circuits, such as the Castles of the Duchy of Parma and Piacenza, a network of 31 manors that provide inspiring backdrops for events.
To find out more, go to www.visitcastlesandvillas.it
Have you registered with us yet?
Register now to enjoy more articles
and free email bulletins.
Register now
Already registered?
Sign in