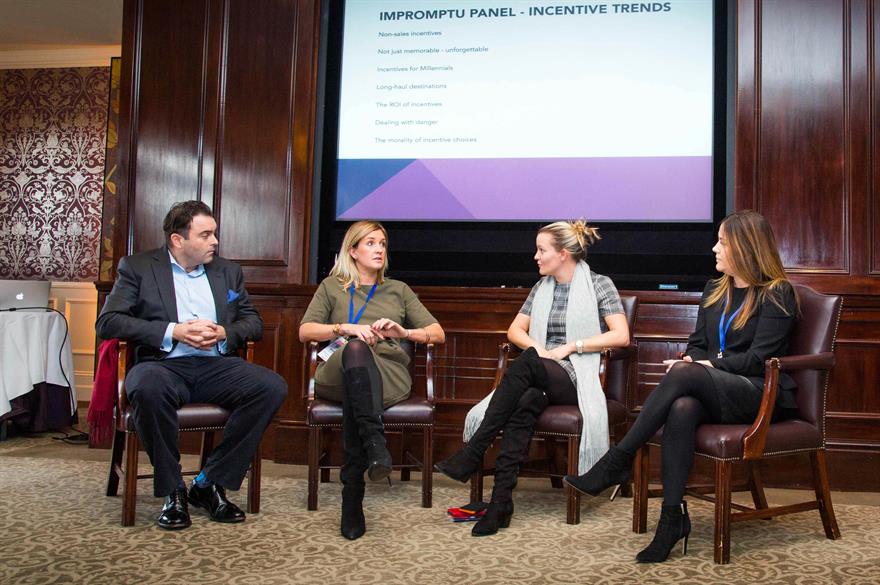 A panel of leading event planners and agency directors – Russell Allen, Crescendo; Jenny Graham, Quintessentially Travel; Holly Mills, Penguins; Caroline Lumgair, Eventful – discussed their top ethical concerns when choosing a destination for an incentive trip and the issues that can arise.
Discrimination
One of the top concerns identified by planners for both them and their delegates was locations that are hostile towards marginalised communities.
Russia was cited as an example because of its anti-homosexuality laws, which present moral concerns in addition to delegate safety. Russell Allen, director of Crescendo, said that depending on the context, people may choose to ignore these issues. "If people love the World Cup, they will overcome their aversion to Russia and I think the location will still see business from groups," he said.
Holly Mills, senior project manager at Penguins, agreed that a destination can have challenges, but there are workarounds. "I had a guest refusing to take part in a Malaysia incentive as he doesn't feel that the country represents his lifestyle. Our response is that we are trying to be a little bit more on top of current trends. You'll never be able to get it 100% right," she said.
Jenny Graham, global director of Quintessentially Travel, added: "People may also have concerns about a destination depending on their religion or nationality – we need to look at these on a case by case basis, and realise there is no one size fits all solution."
Security
Safety and security are always hot topics on the agenda when it comes to incentive travel, so it was no surprise that this topic was highlighted by the panel.
With several agencies implementing crisis management into their service offered, Caroline Lumgair, creative director of Eventful, emphasised the importance of taking a proactive approach in making clients aware of any situations or concerns. "It is our responsibility to advise the client about any concerns we have or what the security situation or threat level is in the location," she said.
The decision on whether a destination will ultimately be used depends on the corporate client, according to Allen: "We had a situation where we were taking a group to the south of France after the incident where a truck ploughed into pedestrians there. The contract was out and I called up and advised that the event couldn't happen. Within two days the company had decided to go. It all depends on the corporate."
Kate Anstis, director of Freshly Squeezed Events pointed to the effect on destinations if they are suddenly marked as undesirable. "Locations need business and you want to support that. We have had quite a few events where attacks have taken place within weeks and we have never had a cancellation," she said.
However, with the rise in incidents worldwide, people are becoming more resilient. "If you take London, it has one of highest threat levels and we think nothing of it because we live here," agreed Graham.
Bad behaviour
Poor personal conduct or an ignorance of local customs or codes of behaviour can prove problematic when managing a group of delegates abroad agreed the panel.
"Delegates tend to live in a bubble where they think there are no repercussions for any of their actions and you'll be able to get them out of any bad situation" said Mills.
In response, Allen said that "Ultimately they are still on work time, so any issues such as sexual harassment or bullying, that's a HR issue and needs to be dealt with in the appropriate way."
For more features and breaking news sign up to C&IT Magazine's daily Newstracker.
Have you registered with us yet?
Register now to enjoy more articles
and free email bulletins.
Register now
Already registered?
Sign in