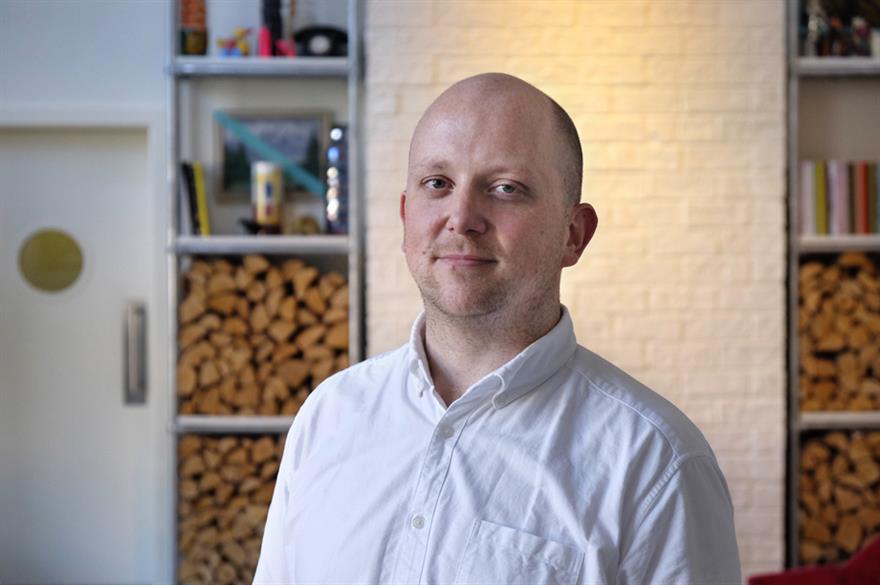 The 20th century gave birth to the idea of mass production and, more recently, the ability for mass communication through social media and online channels. The flaw in this however, is that there is just one message broadcast to everyone.
As event professionals increasingly seek out innovative ways to provide a personalised service, Caspar Mason explains how the rise of AI means that mass personalisation of events, products, services or communications is becoming a reality.
Personalisation pros and cons
According to Mason, there are two things AI needs to be able to do: anticipation and discretion. "Anticipation is a huge plus of what AI can do, whereby it whittles down vast amounts of information. This provides a big opportunity on how we work with and create experiences for guests – we can provide a relevant service, which makes them feel welcomed and valued," he said.
However this comes with its own challenges of discretion and making sure the AI knows when to stop so that it doesn't become intrusive. Mason explains: "If AI has the data it's difficult to tell it not to use it. It is difficult to train a computer to have the discretion of a human, which makes it very easy for personalisation to overstep the mark."
GDPR and AI
Ensuring that an AI is not using data intrusively will only become more important when GDPR kicks in on 25 May 2018. "GDPR consumers will now have more choice about what they share with us, which will have huge ramifications. AI can only work if there is data to feed into it. Without data there is no AI."
Companies will need to think about how they are gathering and using data. Mason's advice with data is to "take it seriously, use it sparingly and look after it. A lot of companies who are measuring crowd movement make a big deal of how this can be anonymous and keeps an individual's privacy – these are becoming selling points for suppliers offering an AI service."
Impact of AI
AI is set to drastically alter customer or guest expectations, as people look for consistency across platforms. "Once you can do something in one app you expect that to be repeated everywhere," Mason explained.
"If I can get my boarding pass with my thumbprint why can't I also use this to access my hotel room? People will expect a seamless experience and a 24/7 service and that's the thing that will really inform the way we use AI."
Chatbots
Technology research company Gartner predicts that in the future 68% of customer interactions will be managed without human intervention. The events industry will need to get on board with providing a service that is always accessible through an AI that can talk to a client naturally.
How this might work at an event include "finding you the information you need, enhancing your networking, or how you journey through a schedule, and even suggesting sessions at events to go to based on your LinkedIn profile or Twitter account," said Mason.
How we do our jobs and what those jobs are
We have gotten used to traditionally blue collar jobs becoming automated, but what happens when automation starts to creep into other sectors? "Now there is the potential for things that have traditionally been thought of as needing the human touch being automated and happening in seconds and for pennies," said Mason. "We need to think about which part of our jobs robots cannot do and how we can make these special."
In terms of event organisation, Mason gave the example of highly tailored venue finding as an area in which AI can assist human job functions. "If that can be done in a few seconds with a button press, this frees up time for you to do other jobs and provide better service in that area."
Mason asserts that AI can assist the creative process by providing automation, which is then subject to human judgement. A simple chatbot, fed with the right brand language, can generate taglines and other short copy which a copywriter can then sift through and work with. It's not a case of AI versus human, it's AI helping to automate the generation part of that process which allows a human to be the judgement part: in this instance picking the best copy from all the pieces generated by the AI.
AI as a gatekeeper
Another important discussion for event professionals is how they are going to have to interface with AI, as this technology becomes increasingly prevalent in everyday life.
"AI will entwine itself more tightly around our lives – it will become the main gatekeeper for guests and attendees. For example, voice-activated assistants depend on search. If you are not in the top three results, there's a good chance you will be nowhere. We have to think about SEO for AI and how our concepts and communications are positioned in a way that AI can understand and pass on to people," Mason explained.
"We want to create experiences that connect with people- AI can help us get there quicker or create experiences which are even more extraordinary."
For more breaking news and in-depth features, sign up to C&IT's daily News Tracker here.
Have you registered with us yet?
Register now to enjoy more articles
and free email bulletins.
Register now
Already registered?
Sign in