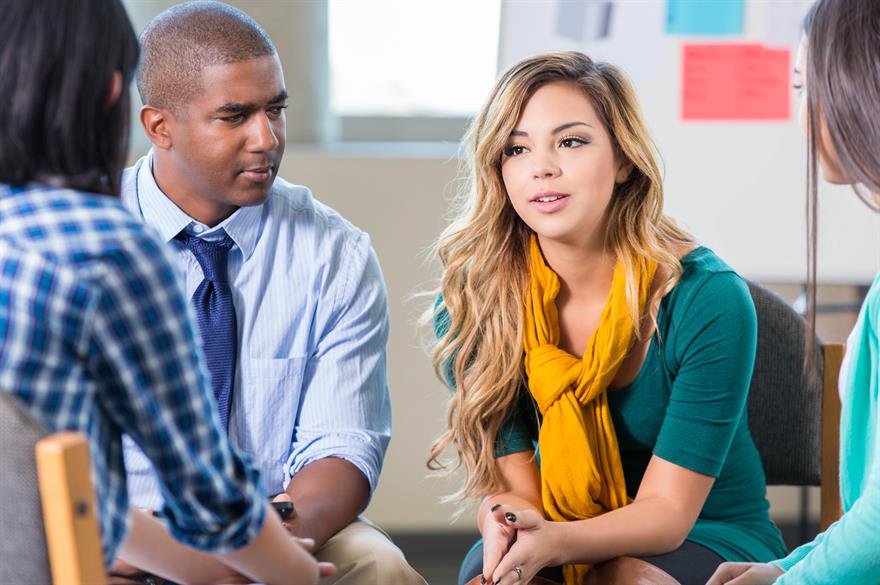 In part one of our two-part feature on mental health and stress in the events industry, we took a look at the causes of problems. In part two, we asked agencies what they do to prevent such issues arising in the first place, and what the industry could do as a whole.
Is the industry doing enough to help staff with mental health concerns? What more could it do?
Russ Lidstone, CEO of WRG, points to the stresses of everyday life and the role of social media in people's inability to quite literally 'switch off' from work. "Life itself has become more stressful – we don't work in isolation, and everyone has things going on in their personal lives," he said. "The constant connection with social media is also a contributory factor in stress because we can never just switch off."
Mandy Chase, HR manager at Wildgoose agreed, saying: "Increasingly, people lead busier lives and technology is becoming more prevalent. This means people are often working when they shouldn't be because they can't disconnect from emails, and at the same time they are dealing with very busy home lives."
Perhaps because of an increasing focus on work life balance, discussions around employee wellbeing are becoming more common and there is a recognition that things need to change.
"Companies and individuals need to make long term changes, so that the tools and suggestions made during EventWell week become regular parts of daily routines where possible," commented Nel Flint, director of operations, Capita Travel and Events.
One of the biggest challenges in this industry can be competition for pitches and the pressures of winning business. These are felt especially in a small agency, with the added pressure of recruitment challenges on top. "Small businesses suffer if staff are signed off for long time and they have to then fill that position somehow," said Chase.
"An enquiry comes in and we need to react quickly to be in with a chance to win. The team is often stretched but recruitment of permanent staff isn't always easy as the freelance model is so attractive," added Holly Moore, director of Make Events.
"For me to protect my team I want full time employees so that the team feel certain and have stability and don't feel that the help is transient. It's a juxtaposition because freelance is the very thing that can protect you from the stress of the job but it is also the very thing that can stress a permanent team out."
Ultimately however, companies are having to recognise that as people's lives become busier, stress is an unavoidable issue for most businesses and one they must act to tackle quickly.
What are agencies doing to tackle stress and mental health challenges?
The first consideration should be letting event professionals know the challenges of the role they are taking on, according to Nel Flint, director of operations at Capita Travel and Events."We're very mindful of ensuring that interviewees understand that the events industry is not all glamour and glitz – they need to be prepared for hard work with unusual and changeable working hours, because it doesn't suit everyone," she said. "It's the industry's responsibility to manage expectations of the new talent that it attracts."
Once event professionals are working within the industry, regular check ins with management can be of enormous benefit. Russ Lidstone, CEO of WRG explains that the agency has "changed our appraisal process away from annual to regular check ins, modelled on the tech sector to modernise our HR approach. There is no restriction on checking in with management or the head of department."
An open-door policy with managers can provide an arena where any employee concerns can be openly discussed. At Wildgoose "every staff member has a monthly one to one with their line manager, which provides an opportunity to talk about any issues with their role and how the manager can offer support," says Mandy Chase, HR manager.
Lidstone agrees that an open management culture is essential, with top bosses setting an example. "People see that I make time for myself and family and when staff see that they know it's important, which affects the work culture positively."
Moments of respite away from the daily demands of the job or specific work incentives can also lighten the load. Holly Moore, director of Make Events explains that "We have changed our employee benefits recently by increasing holidays, closing the office over the Christmas period, giving a free gym membership and also a spare boardroom so that if anyone needs 'quiet time' they can have it. We are also going to hold our own wellness conference next year for the team."
Acknowledging the work life balance allows people to prioritise personal concerns alongside career ones. Lidstone explained WRG's policy: "When people have been on site they are able to make back time through our toil policy and a flexible approach to hours – people can accommodate life events and have the ability to enjoy a work-life balance."
Communication with staff to find out their long-term goals is essential, says Chase. "We are currently testing out something new we call progression planning. We have sent around a survey to all employees with specific questions about where they see their role in a year's time, how they want to progress, and what incentives we can offer, for example extra holiday or childcare vouchers."
An initiative called the Employee Assistance Programme was mentioned by both Wildgoose and WRG which "offers staff a confidential 24-hour helpline to speak to qualified councillors about any personal or work issues they are facing," said Chase. "It is completely confidential as the business doesn't know who is calling up the helpline. There is also a website they can log on to which offers advice on diet and health."
Despite these initiatives, the industry must not become complacent however, and stress and mental health remain part of an ongoing conversation. "We need to keep working partnership with people like mind, understanding latest thinking, and realise there is always more we can do," said Lidstone.
Have you registered with us yet?
Register now to enjoy more articles
and free email bulletins.
Register now
Already registered?
Sign in