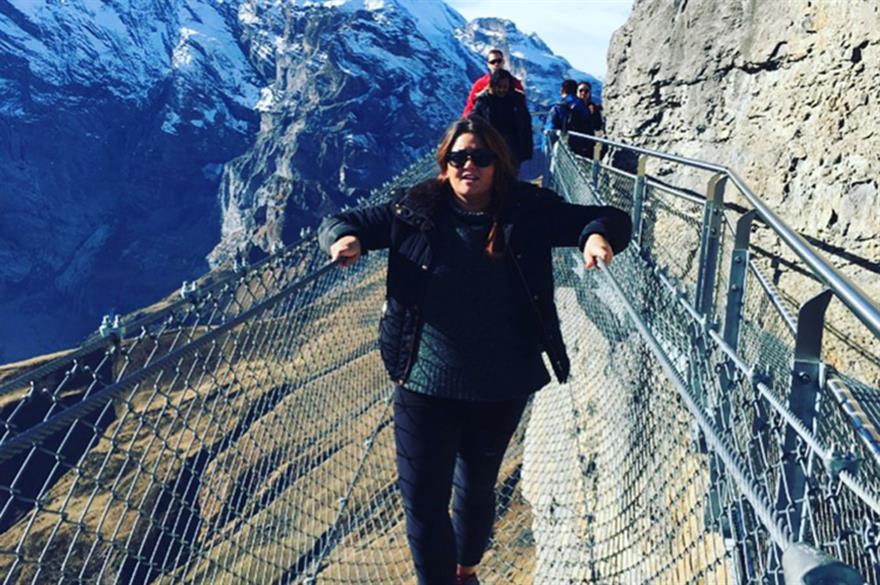 Cherry Dalton is project manager at In2Events.
----------------------------------------
Day one
It was an early start with a 8:40am flight from Heathrow meaning a 4:40am alarm from Surrey. But that's never as hard as it seems when you're about to embark on a five-star trip to a destination you've always been curious about.
Once we arrived at the airport in Switzerland we headed straight to Sprüngli train station to pick up some sandwiches and board the train. The station is located a stone's throw from the arrivals gate and I would recommend travelling by train in a country as beautiful and diverse as Switzerland.
We couldn't decide what side to sit because we were jumping across the aisle each time we saw a breath-taking mountain or beautiful house – the views were amazing.
Once we arrived in Interlaken, we were a short walk from our hotel, the absolutely stunning Victoria Jungfray Grand Hotel and Spa. The hotel was as grand on the inside as it looked on the outside.
We had some free time to relax and unpack before we met in the hotel lobby for our traditional Swiss dinner planned that evening at Restaurant Laterne. A lovely cosy table laid up with ramekins of the unknown! It looked like it was going to be an exciting dinner. One of my favourite things about the Swiss cuisine is the amount of cheese (wow!). Two courses of cheese and wine is anyone's dream right?
Day two
The next day was the part of the itinerary we were all excited about - our guided excursion to Schilthorn. If you haven't heard of Schilthorn before, I can honestly say it is one of the most amazing places I have ever been lucky enough to visit.
Two trains, one bus and five cable cars later and we had arrived at the top of the world. Later on that afternoon we went back to the hotel to relax in the spa and have some free time before dinner.
Dinner that evening was at Ristorante e Pizzeria Sapori, attached to the hotel. It was beautiful with grand tall walls with detailed ceilings. The food was superb and the service was great. I couldn't finish my pizza so they even gave me a box to take it home.
Day three
Sunday was our last day in Switzerland, which was sad but we were all excited about our trip to Ballenberg, to the open-air museum. We didn't really know what to expect, but it was a great trip full of history and culture. I couldn't quite believe that the houses that had been donated to the museum are donated brick by brick and rebuilt.
After a brisk walk around the museum and some lunch it was time to head back to Zurich airport to get our flights back to London.
If you're interested in registering for the 2018 C&IT Corporate Forum, find out more here.
Have you registered with us yet?
Register now to enjoy more articles
and free email bulletins.
Register now
Already registered?
Sign in