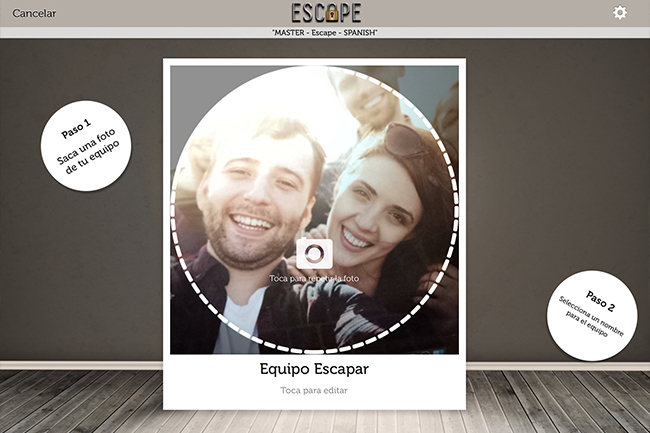 Objectives
Wildgoose had been in talks with Laureate for some time after being approached by the organisation to explore ways of incorporating gamification into its programmes.
With a group of 90 staff joining together for the first time in Mexico City in July, the organization required a challenging indoor ice-breaking activity designed to engage and energise, while demonstrating ways that technology could be used to gamify learning. The group was a mix of Spanish and English speaking, requiring the activity to be presented in English and/or Spanish, depending on the team.
Solution
After discussing the objectives and logistics of the session with the programme leads at Laureate, the 'virtual escape' concept was chosen. The gameplay takes the popular 'escape room' concept and digitalises it for a mobile and limitless attendee escape experience.
Using interactive game screens, augmented reality, image recognition and challenging cryptic puzzles, teams advanced through the levels by deciphering codes to unlock new features and progress further through the virtual game screens showing the inside of rooms, drawers and computer files. The fastest team to 'escape' and complete the game within one hour were announced as the winners.
The activity was fully managed by Wildgoose's experienced multilingual facilitators, with each team equipped with an iPad loaded with the unique game in their desired language setting.
The event took place in one room of the conference venue and was tailored to last just one and a half hours from briefing to wrap up, fitting in perfectly with the 'icebreaker' time frame in the program's schedule.
Verdict
"I found the Escape Game very captivating!" said a participant from Laureate. "Through different challenges, we were compelled to solve different tasks, some of them requiring discussion and group work. The game is alluring to me because it resembles what I do every day in my work: solve complex issues and move to the next stage."
Have you registered with us yet?
Register now to enjoy more articles
and free email bulletins.
Register now
Already registered?
Sign in