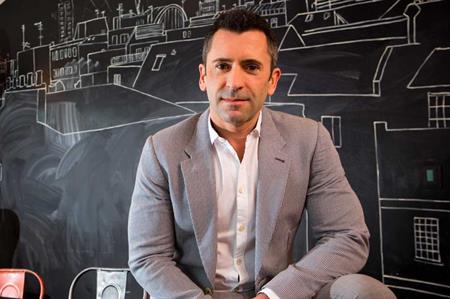 How many times have we heard the pointed phrase 'there's no i in team'? Well it's wrong. There is an 'i' in team and it's you.
Without a great leader, a team is just a bunch of people. Stumbling through a day, without a shared purpose, without any standards to aim for, and without a goal or prize to strive for. So, at best, you can expect the 'team' to show up at their start times, and go home at home times. Anything over and above this will come from enthusiastic and gifted people, rather than the team.
So, put the 'i' firmly in team and take responsibility for it. There is no team without you, the leader. Their success is your success and their failings are your failings. Here's how you can put the 'i' back in team:
Inspire – As their leader you should give them a role model to follow. Show them a career to aim for. Show them successes to shoot for. You can't be seen to make mistakes and you never lose your cool. You make things happen, and you always know the right thing to say.
Individual – Each of your team has their own personality, their own strengths, their own weakness. You can count on them for some things, but not others. They have some very endearing and positive traits, but also perhaps some negative and annoying ones. On balance, they are right for your team, or you wouldn't keep them.
Include – No one likes to be left out. Your team member works in a team because they prefer it that way. If they wanted to work alone, they'd be a postman, or a computer developer. So, make sure you include them all.
Incentivise – A common purpose unites successful and committed people. What incentives do you have in place for your team? This doesn't have to be financial, although there should be some financial incentive. Why should they give you their best work, what's the incentive?
Important – Your team are your most treasured asset. Without them, you would fall under the workload and pressure. Always say thank you. Always take the time to brief well and also to debrief.
Improve – Most people want to be better. They may want to earn more money, have more flexibility or more responsibility. They may want your job. Do you know how they want to improve? Find out, and help them get there.
Indicate – Do they know right from wrong? What is acceptable and what is not acceptable? You have to be clear and indicate the kind of behaviour you expect. This is when you need to be clear and consistent. It's your job to set the standard of acceptable behaviour and acceptable quality of work.
Invest – Put time into your team. Doing things yourself because it's quicker than explaining it to your team member will lead to only one outcome – you will end up with no team, so you'll have to do everything yourself.
Innovate – How can you make things better for your team? Don't get stuck in the way things are, or have been. If you can make them better for your team, in order to achieve all of the above, then bring about change.
Your team is a valuable asset and it's your job to protect it. Good leaders do not lose team members unless they want to.
Have you registered with us yet?
Register now to enjoy more articles
and free email bulletins.
Register now
Already registered?
Sign in