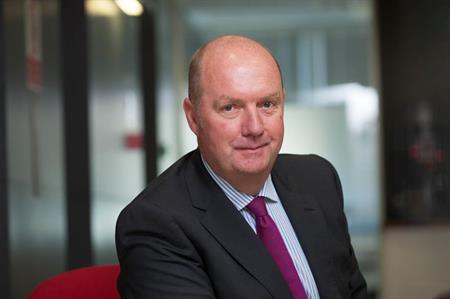 Whenever a company appoints a new supplier it creates a degree of change, which is not always appreciated by employees. While the majority of people in the company will embrace the change and understand it is being done for good reason, a number will rally against it and continue utilising their old method regardless.
There are any number of reasons for this – some more valid than others. Employees may see change as a threat to their jobs and therefore consider their resistance as a means of self-preservation. Others don't like being told how to do their job or being made accountable for their actions. Some will argue if "it ain't broke, why fix it?" and a small minority of staff are simply difficult.
Get clients on the agency's side
The introduction of a meetings and events agency can be particularly emotive as event organisers are often quite controlling by nature – they have to be if they are going to ensure their event's success. Many staff also enjoy aspects of their job that will fall to the agent, such as the site inspections, working with their preferred venues and dealing with and negotiating with the venues.
How do you get these people on the agency's side?
More than mandating
The easy way to do this is for companies to mandate their meetings policy but this method is not popular in today's modern workplace. It's far better to work with the doubters explaining the purpose of using the agent and what benefits they bring. It will be based around savings as the agent will consolidate venues, negotiate rates, contracts and billing as well as saving employees countless hours in searching for suitable venues.
Using an agent will also ensure more accurate management information and budgetary control. Agents are there to work with and assist event planners, not as some feel to take their jobs away.
Engage doubters
The key is to make the doubters feel involved in the change process rather than leaving them feeling estranged and ignored. For example, there is usually no reason why the organiser can't continue to suggest suitable venues, undertake site inspections and retain strong links with the venue. The agent should also look to involve the organiser on trips to suitable venues, new openings etc. and build a bond of trust.
Manage accounts
It is imperative that the stakeholder fully supports the agent and gives them access to all their bookers. I can't over-emphasise the importance for the agent to appoint a strong account manager who can meet, work and bond with the planners. If a relationship can be built here, the event organiser can free up their time for other tasks with the understanding the agent is a help and not a hindrance.
Clear communication
Should the stakeholders or the agent fail to get the event organisers fully on board, any meetings programme will only be a partial success at best. It is essential that there is a clear communication strategy in place that can be rolled out as soon as the agent is appointed. Get this part right and a long, successful working relationship should be enjoyed by all.
For more in-depth features, as well as case studies and breaking news, sign up to C&IT Magazine's daily Newstracker here
Have you registered with us yet?
Register now to enjoy more articles
and free email bulletins.
Register now
Already registered?
Sign in