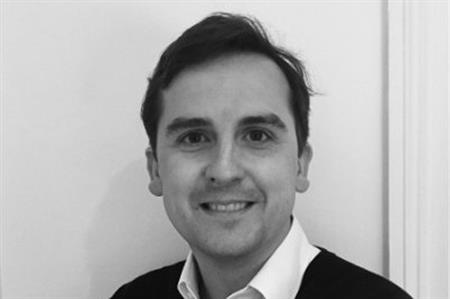 The hoverboards of Back To The Future are still yet to become a reality but there is still plenty of exciting new technology around to make your event a memorable experience.
Cvent's head of agency partnerships, Thomas Knight, gave an enlightening talk at the C&IT Agency Forum about the future of event technology. Here are five bits of tech he thinks you're going to be seeing a lot more of in the near future.
1. Virtual reality
Knight described a charity fundraiser hosted by the Metropolitan Museum of Art in New York, at which the attendees to a black-tie dinner event were all asked to put on virtual reality headsets after dinner.
Through the headsets, they were each shown the life of a 13-year-old girl and her family who were getting clean water for the first time. It had a big impact on those gathered and resulted in many sizeable donations.
But if virtual reality headsets like the Oculus Rift are too expensive (around £500 each), you could try Google Cardboard for a much more affordable £15 and make use of your attendees smartphones.
2. Augmented reality
This one's slightly different to virtual reality, in that you see what is really in front of you but with a few special extras. It's the same concept as the incredibly popular smartphone game Pokémon Go, where you see the world around you on your phone screen and are able to catch monsters that appear in random locations.
Applying augmented reality to events could mean you look at an events space filled with attendees through your phone and get a detailed description of who is at each stand just by tapping them on your screen.
It could also open the doors to extra sponsorship revenue, says Knight: "Imagine your attendees were able to point their phone around the venue of your event and see a sponsors logo falling like rain from the sky."
3. Attendee tracking
Need to know who attended which sessions or what was the most popular session at your event? Attendee tracking could be the answer, says Knight. Issue your attendees with a badge that can be scanned or have them their present their phone at the door with a barcode to scan and you can see who went where and use that information to make your next event even better. Or get feedback on specific sessions from the people who attended them.
4. Video enabled beacons
If you've gone to the trouble of designing an app for your event, you could take it to the next level and have personalised videos play when attendees walk past particular wi-fi or Bluetooth beacons placed around your event.
At the forefront of beacon technology is Estimote, a company that has come up with an solution to give travellers personalised flight information when they arrive at an airport. This same system could be applied to most events, with scheduling information, locations of sessions and short videos giving a preview of what your session is going to be about.
5. Mevo – the live streaming camera
A Mevo camera makes live streaming "easier than ever," says Knight, and "produces professional quality video without much technical knowledge." So you don't need to hire a production crew to stream your event to millions around the world, you are the production crew. Just download an app and control the camera and its many functions from your phone while the live stream is happening.
Have you registered with us yet?
Register now to enjoy more articles
and free email bulletins.
Register now
Already registered?
Sign in
comments powered by

Disqus