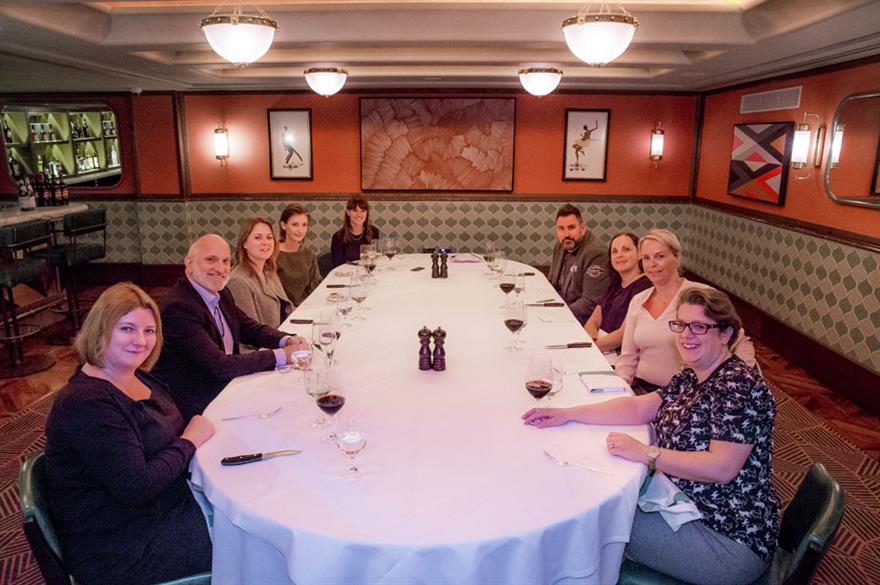 Marketing spend on live events is on the rise. The Bellwether Report recorded growth in this area for 14 successive quarters as businesses increasingly recognise the power of face-to-face. But are events being given a seat at the strategic table and being considered a key marketing channel? C&IT, in partnership with Cvent, gathered event and marketing professionals around a more literal table at Smith & Wollensky in London to discuss their thoughts on integration. Attendees included PwC, Lloyds Banking Group, Whirlpool and Barclays.
Prior to the dinner, we conducted a survey which asked more than 120 marketing and events professionals about the challenges they face, their use of data and a look towards the future. Less than 30% of both event and marketing professionals view their teams as very well integrated, so what can the industry do to bridge the gap?
Jayson Weston, Brand Experience Director for the Whirlpool Corporation, opened the discussion by saying that we need to see events and marketing as the same thing: "The biggest string in the marketing bow is events. There's no better way to engage someone in your brand than to 'do it' to someone's face." The table agreed that companies would benefit from greater integration.
As the food arrived conversation turned to challenges. There was discussion on the misconceptions around the event industry and the idea that this may be one of the reasons for the lack of integration. "Event professionals' best attribute is also our worst," said Weston. "The fact that we will always make it happen can work against us."
Joy Thomas, Senior Manager for Group Events at Lloyds Banking Group, agreed, saying: "This 'can do' nature of events teams can sometimes be unhelpful". The others came to an agreement that a greater understanding of the time pressures and work involved in events would lead to more effective working and perhaps make clear the importance of collaboration.
Another challenge mentioned was around the topics of data collection and technology in the industry. "I'd like to see a really good feedback system because the feedback we get on events just isn't good enough," said Emily Magee, Event Manager at PwC.
All attendees agreed that technology in some form is needed to 'shake up' traditional events, with David Chalmers, Senior Marketing Director at Cvent, triumphing the use of phones at live events. "It's been transformational," said Chalmers. "People are so used to communicating on their phones, it's a great way for people to feedback and also to give questions to speakers," he added.
We asked our survey respondents what their priorities are for the next 12 months and the results showed more alignment between event and marketing professionals' answers, with both citing increasing ROI and increasing social presence/following amongst their top priorities.
Looking forward, this appears to be a positive sign for integration between the departments and indicates that events will continue to grow in importance. Magee believes that "education is key".
"The time for 'bums on seats' being the mark of success for an event is gone and we now need to work together to expand the message of why you should attend the event above everything else," she said.
Also looking to the future, Emma Stoker, Vice President of Relationship and Events at Barclays UK, remarked on how all events teams are brand ambassadors and need to be constantly striving to see what else is going on in the industry.
"Sometimes when your resources are stretched you don't always push the boundaries and we have to ensure we keep doing that to showcase developments in the event industry as well as in our own industries," said Stoker.
Our attendees concluded that more effective integration between events and marketing departments would be beneficial, with Thomas ending the night on the remark: "Events is cutting edge, if you're not at the forefront you lose it".
This dinner took place at Smith & Wollensky in London.
Want to find out more about data and technology in the event industry? Please register your interest for our next live event here.
Have you registered with us yet?
Register now to enjoy more articles
and free email bulletins.
Register now
Already registered?
Sign in