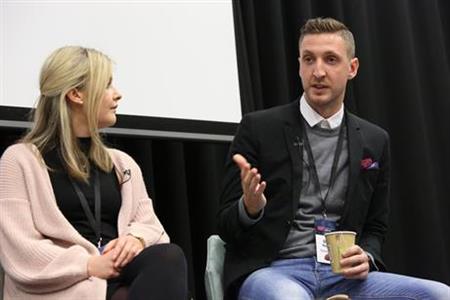 In a panel session, Karen Small, senior client services manager at BDRC and former event manager at Nationwide Building Society, and Steve Hughes, senior brand manager at Pernod Ricard, answered questions in an interactive Q&A session.
Hughes identified several reasons for budgets remaining flat, including "an unstable economy and the importance of innovation, so that some of money goes into moving products forward."
Marketing spend
Asked whether marketing spend is shrinking, Small said: "A lot is to do with perception of spend. The question is not whether the budget is getting smaller, but rather, is the event value for money? We aren't just cutting back on the bottom line cost, it's having that justification of spending if challenged."
It can be challenging "if you're dealing with people internally who don't understand events justification of spend has to link back to the objectives," added Hughes.
"Budget sheets don't have to be difficult or technical. Make sure it's in a central space and that you review it regularly," Small added.
Venue sourcing
Cheapest venues are not necessarily what companies are looking for when selecting where to hold their event, according to Small. "Just because we have a lower budget doesn't mean standards have to slip. We would prioritise our top three takeaways and what we want delegates to think and feel, for example.
"It's about talking through options with venues and different ways of doing the event for a lower cost, for example, bringing in external catering or prioritising the most important messages and content," she said.
She added that one of the events she organised at Nationwide was held in local cinema instead of the usual hotel conference space, which saved a huge amount. "Looking at alternative venues in the local area can be a great way to save.
Importance of relationships
Small pointed out that relationships are key in the current marker where budgets are foremost in many planners' minds.
She said that these relationships mean being able "to draw on people when you need them and being able to challenge them as well. This may be around things such as cancellation policies or stretching them in terms of what they can do. If you have good relationship, you can come to agreement with them nine times out of 10."
Event sharing
When questioned about the potential to share an event that has already been organised, Hughes commented: "If a company is holding an event and looking for a sponsor we might look to get branding or visibility around that event, but we'd need to see what's in it for us. A priority is that if you put your logo against something that someone else paying for, you need to make sure it aligns with your brand."
Digital experiences
Asked whether digital experiences will replace live events, Hughes identified challenges despite the value inherent in digital. "If you do something digitally how do you get physical products into delegates hands? The challenge then becomes engaging people when they are unable to have a physical object in front of them."
---
See more on Corporate Forum:
In Pictures: C&IT Corporate Forum
C&IT Corporate Forum: Five conference trends for 2017
C&IT Corporate Forum kicks off
Have you registered with us yet?
Register now to enjoy more articles
and free email bulletins.
Register now
Already registered?
Sign in
comments powered by

Disqus