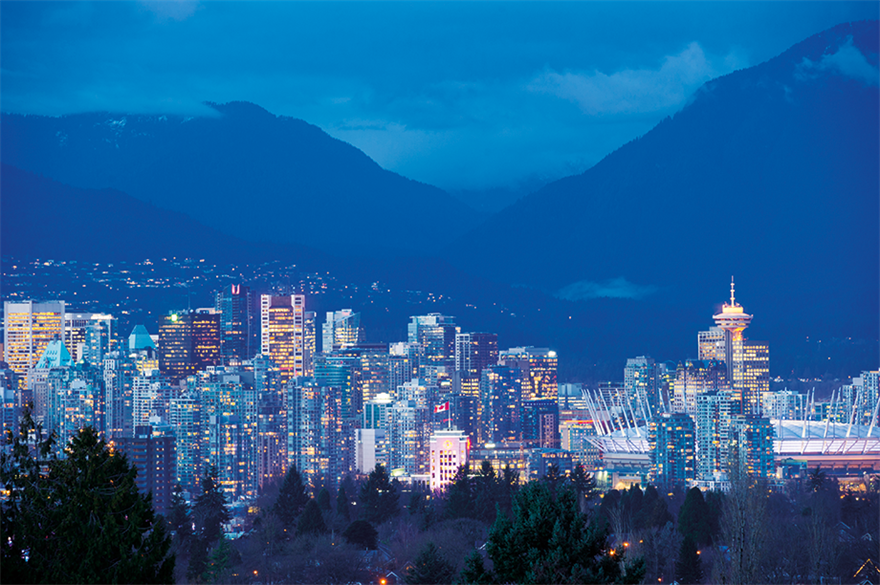 Security threats and fluctuating exchange rates are impacting destination choice for incentive travel more than ever. While destinations like Morocco and Turkey, which were among the hottest places for groups to visit in 2014/15, are now off the pitch list despite offering excellent value for money, the likes of Tenerife, southern France and Croatia have emerged as exciting European alternatives.
A destination that continues to capture the imagination of incentive planners is Iceland. Natural wonders such as the Blue Lagoon and the Golden Circle are must-visit sites and with just a few hours' flight time, the destination has become a no-brainer for incentives.
"Iceland brings an expedition of discovery. It is an adventure playground with an assortment of activities and experiences on offer," says Richard Brown, director at Chew Events. The country's infrastructure is fast catching up with demand. July saw the opening of the 112-room Canopy by Hilton Reykjavik City Centre, which will be joined by Marriott International's contemporary luxury brand EDITION in 2018.
Old favourites
Iceland is currently one of the most requested incentive destinations in Europe according to C&IT's incentive survey, alongside Italy, Spain, Portugal, Croatia and Monaco. "Some of the old faithful destinations, like Rome, Cannes and Monaco are making a resurgence. It's nice to see some of the more traditional glamorous destinations come more back on the schedule," says Chris Parnham, managing director at Absolute Corporate Events.
---
---
Meanwhile, destinations that fell off the radar a few years ago have re-emerged as the investment made by hotel groups and tourist boards to bring their product up to scratch has begun to pay off. There is no better example of this than the Canary Islands.
"The Canaries dropped off the radar and started to be seen as purely holiday destinations and not very stylish," explains project manager at Principal Global Events, Jess Hall. "Destinations like Tenerife have worked really hard to reinvent themselves and openings like the Hard Rock Hotel Tenerife will be great for them."
Principal Global Events delivered an incentive on the island for 180 delegates this year for a client that Hall said would have normally chosen Turkey or Morocco. "The political landscape has made them look at other destinations like Tenerife."
Long-haul trends
The long-haul market is also buoyant – 34 per cent of event planners are seeing an increase in long-haul incentives. And the UAE, US, South Africa and Asian destinations like Thailand, Singapore and Japan are currently top of the wish list according to our survey.
New flight routes have also opened up a number of new destinations that many companies felt were unreachable before. Following the launch of British Airways' non-stop route to Lima, agency Mobile Promotions took Konica Minolta and 31 delegates to Machu Picchu on the Belmond Hiram Bingham luxury train. Paul Taylor, event director at Mobile Promotions, reckons they were one of the first groups to use the flight.
While destinations like New York, Miami and Las Vegas are still popular with UK groups, the US is facing an uncertain time in 2017. As Donald Trump begins his four-year term as president, the first 100 days or so will be critical to see how many of his promises will materialise and what impact that will have on travel to the US. Until then, the nations the US is sandwiched between, Mexico and Canada are excellently positioned to sweep any nervous inbound groups through their doors.
Vancouver, in particular, is an incentive planners' playground and Inception Events managing director Donna Hodges thinks it is the perfect city for active groups in the most stunning of surroundings. "It's location, with the water and the mountains, makes it very picturesque and the city itself is extremely walkable." Inside the Seawall sits the gargantuan Stanley Park,
Granville Island and its fresh food markets and Gastown, which is full of places to eat and drink. Hodges adds: "It's one I will definitely be recommending to our clients over the tried and tested North American destinations."
Globalisation
Outside of politics and the economy, globalisation has played its part and with companies expanding internationally, delegates are now coming from far and wide, which has impacted destination choice for a number of agencies. Principal Global Events' Hall explains: "We're seeing clients' markets growing in areas like China and Pakistan. They're having to look at places where the visa process is much more simple." Asia has offered an ample solution. New destinations for the agency in 2016 included Thailand, Bali and Bangkok, with Kuala Lumpur already booked for 2017. "This has related to visas," says Hall.
Despite some destinations being off the radar for now, emerging destinations are constantly coming on board, and there is no shortage of old favourites to choose from. "We're seeing South America, Vietnam, and quite a lot of interest in Asia. We've proposed Mexico as well," says Zibrant managing director Fay Sharpe.
"Mid-haul destinations in the Middle East like Abu Dhabi, Dubai and Oman are popular because of the weather and they feel safe. Prices have come down too as there is plenty of new hotel stock."
MORE:
Have you registered with us yet?
Register now to enjoy more articles
and free email bulletins.
Register now
Already registered?
Sign in