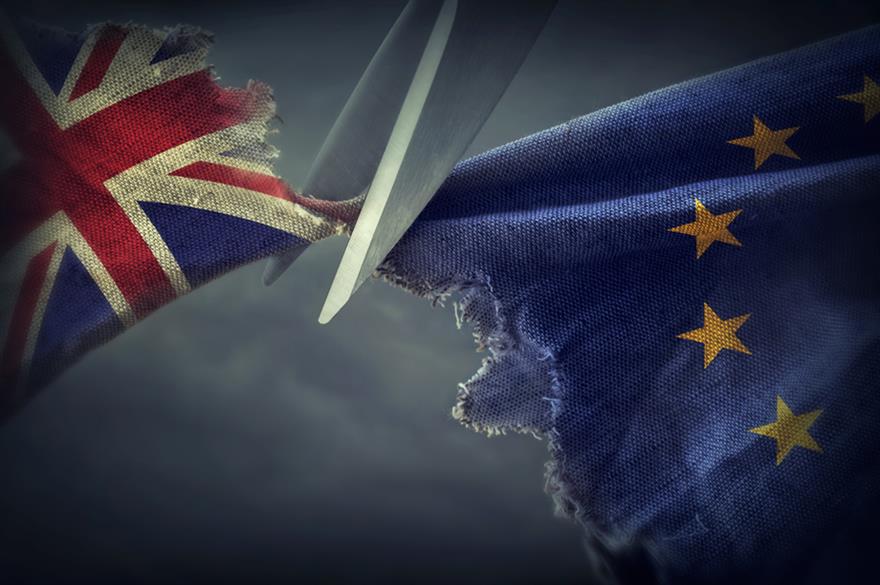 In addition to confirming that the UK would be leaving the single market, May also said that the country would no longer have full membership of the customs union and would be seeking alternative trade deals both in and outside the EU.
While some event planners agreed that new trade deals outside the UK could provide opportunity for business away from Europe, others expressed concern over the plans to exit the single market, as it is likely to cause more uncertainty in the markets and impact people's right to work in the UK.
---
Brexit update: The impact so far
Event spend rises despite Brexit, says Bellwether
---
Confidence
According to Rick Stainton, managing director of Smyle, May's speech has helped to clarify the UK's plans for Brexit, which will ease any anxiety in the markets. "Sterling has already jumped back up and I feel like a hard Brexit sets a good precedent for negotiations. The biggest issue we've been facing is uncertainty and now it feels like the UK is slightly clearer on its position."
He added that a clean break was better than trying to negotiate a 'halfway house', which would be messy and put further business on hold. "From our perspective it's all about confidence. At the moment we've seen no change in investment from our clients and CEOs remain bullish. Our biggest trading partner outside the EU is the US and I'm hopeful that our trade relationships can improve under a new deal after leaving the EU."
However, managing director of AddingValue, Randle Stonier, is concerned that new visa regulations and immigration laws could have the opposite effect on confidence. "It's the Little England, close the drawbridge mentality. While the weak pound is attracting lots of events to the UK at the moment, will this continue if freedom of movement is heavily restricted in future?"
Relationship with Europe
Other event planners expressed concern over plans to leave the single market, due to the potential impact on industry. Stonier said that European companies and financial service industries may begin to migrate to other countries, which could lead to job losses in the UK.
Meanwhile, group events director at The Appointment Group, Sam Robson, said she was disappointed the government has decided that leaving the single market was the best way to control the UK borders. "The move will push us further from our European neighbours, where most of our overseas events take place. I think sterling will continue to be unstable resulting in higher prices both for the UK and for events in Europe. I'm also concerned about the welfare of the British hospitality industry, which is staffed predominantly by European workers."
Ufi Ibrahim, chief executive of the British Hospitality Association, expressed serious concern about this issue, calling for a 10-year implementation period. "The independent Migration Observatory at Oxford University believe that Hospitality is likely to be the sector most seriously disadvantaged by changes to immigration rules arising out of Brexit.
"The BHA has already called for a 10 year timescale to provide employers and British society more time to adapt, considering that the industry employs well over 700,000 EU workers. In the meantime, it is crucial for the hospitality and tourism industry – the UK's fourth largest sector – that EU migrants continue to be welcomed into our country." He added that without EU workers, the industry will be unable to welcome visitors from home and abroad and keep the UK going.
Global expansion
For Charlotte Wilson, managing director of Pure Events and Brexit supporter, leaving the customs union means the UK will be able to trade on a global level, rather than relying on Europe for answers. "At no stage has Theresa May said she we not trade with Europe, rather she sees this as a renegotiation of the deal. We are the biggest importer of European goods and I doubt car manufacturers for example, will stop selling us cars from abroad."
She added that without European trade restrictions, domestic and long-haul travel was likely to become more popular. "There is now the possibility to look at global and domestic destinations for events and incentives. A recent client opting to go skiing in Japan may be a good example of companies looking further afield than Europe."
---
More on Brexit:
EVCOM to launch Brexit strategy event
State of the Industry 2016: Brexit - the MDs lowdown
Brexit reaction: Event planners outline pros and cons of leave vote (updated)
• For more breaking news, case studies and in-depth features, sign up to C&IT Magazine's daily Newstracker here
Have you registered with us yet?
Register now to enjoy more articles
and free email bulletins.
Register now
Already registered?
Sign in