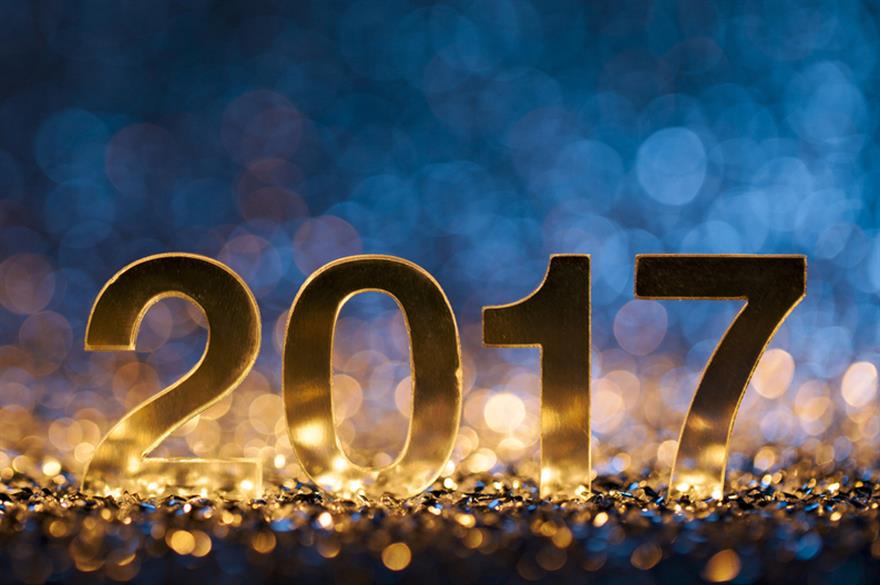 The five agencies have already witnessed an exciting 2016 and expect to see further growth and development next year. The agencies chosen include the people champion, the acquirer, the top ten contender, the award winner and the global challenger.
THE TOP TEN CONTENDER: SMYLE
Why?
In 2014, Smyle lost its top client due to a rapid decline in global market share, which led to the business cancelling all major events. The board recognised it needed to use this challenge as a catalyst to rebalance its client base through investment in its teams and its approach across client management and business development. Through hard work and dedication, the agency has achieved record turnover up from £6.9m to £14m, and operating profit up from £22,000 to £1.7m, acquiring new clients including Google, Dropbox, Viking Cruises and Hitachi. In addition to this, the agency had invested heavily in its staff, leading it to be crowned UK Agency of the Year at this year's C&IT Awards.
What they say?
Managing director Rick Stainton says the company is on track for another record year and that he is proud of the continued hard work of his staff. "A one-off spike isn't healthy and we're pleased to say we're on track for more growth this year, forecasting a turnover of more than £15m. We've worked hard to maintain quality control as we've expanded and retained a healthy level of 'positive paranoia', to ensure we never rest on our laurels." He adds that the agency is attracting a high-level of talent, after more HR focus on the recruitment and induction process. "Recruiting star talent has been a huge contributing factor to our success."
What will 2017 bring?
"We've already won a significant amount of new business for 2017, which we're really excited about. However, with political and economic uncertainties on the horizon, we intend to stay increasingly closer to our clients, ensuring that we fully understand the challenges that lie ahead for them. As we go through Brexit, we're likely to experience turbulent economic times. That said, I do think it could throw up opportunities too- for example more meetings and events as businesses aim to relay updated strategic messages to their internal and external stakeholders. We don't think there'll be massive growth in 2017, but we're expecting a steady increase and we're also scoping out opportunities for an office abroad."
THE GLOBAL CHALLENGER: AVANTGARDE
Why?
As a growing global agency, Avantgarde has moved from strength to strength this year, scooping the accolade of Global Agency of the Year at the C&IT Awards. With approximately 600 employees worldwide and 13 offices, the agency historically worked with automotive clients. While it still runs events for BMW and Mini, the company has since branched out, bringing tech firms such as Google, eBay and Samsung to its books. Turnover has grown by 40% over the last two years, as the agency continues to gain clients in the tech and drinks sector.
What do they say?
"It's been a year of growth for us, after bringing on a new business development director earlier this year," says managing director Stuart Bradbury. "We've continued to invest more in our digital product, rolling out Avantegarde Lime. This allows us to track delegate movement, update contacts, whilst pushing our crucial messages to delegates at events. We've also launched a new system called Bynder, a global internal system to share materials across different networks. Finally we've launched Avantegarde We, an intranet and social media site keeping the business in contact.
What's will 2017 bring?
"In 2017 we hope to continue developing both new and existing client relationships. We've taken on a number of new hires this year and this is something we will continue to develop in 2017. Talent is extremely important to the business and we're looking for people who want to work with us long-term. We're hoping to see continued investment in our technology projects."
THE ACQUIRER: BCD MEETINGS & EVENTS
Why?
It was an ordinary Friday afternoon in July when BCD Meetings & Events announced it had acquired Zibrant- surprising many in the industry. The agency welcomed Zibrant's 130-strong UK workforce, including its senior team, with Nigel Cooper taking on the role of managing director of BCD UK M&E and Zibrant.
What do they say?
According to Cooper, the last few months since the acquisition have been focused on assessment. "We've spent a lot of time looking at what we have in the UK and EMEA, to see where and how to allocate our resources. We cover such a huge range of events, from global venue sourcing through conferences, production, video, incentives, communications and almost everything in between." He added that the merger was so far 'providing all the opportunities they'd hoped for' and he was excited about the future. "We have a huge number of staff across EMEA, with a huge number of departments and specialisms. We'll be focussing on bringing that all together and making sure different teams across the region learn from each other."
What will 2017 bring?
"We're going to be running a series of roadshows across the UK, to make sure our staff fully understand the new offering and what we can achieve with it. We want to ensure that everybody internally is aware of the resources we have and how to deliver them in every market. The next step will be to launch these new services to clients. For us, 2017 will be a year of growth and opportunity. We are looking at double-digit growth on all levels, turnover, income and profitability. We are advertising for 10 new staff as a result of new business that's been secured and there's a rapid growth plan in place."
THE PEOPLE CHAMPION: FIRST
Why?
It's been a busy year for the newly rebranded FIRST (formerly First Protocol). In the space of a year the company has witnessed a 69% rise in profit, appointed Barry Richards from Grass Roots Meetings & Events to its US team, acquired New York agency BKA, and successfully completed its brand refresh.
What do they say?
Managing director Mark Riches describes 2016 as a 'brilliant year' after the successful rebrand and celebration of its 20th anniversary. "We've invested a huge amount in production capabilities this year, as well as into our people," he explains. "We now have over 60 team members in London and 200 globally. We've recently completed the 'Great Place to Work' survey, recognising the importance of our people and where to invest in them. I think it's very important to never take them for granted, and to continue to invest in their retention through greattraining programmes and benefits." In addition the company has expanded its managed events services division to include venue sourcing and tech/data services.
What will 2017 bring?
According to Riches, the market has been tough and competitive for the past two years. "I don't see any change in that, however, we do expect FIRST to grow in 2017, despite the political and economic challenges." He added that the agency would continue to invest in its services and its people. "I want to continue working with the best talent in our industry."
THE AWARD WINNER: RAPPORT: THE PEOPLE ACTIVATION AGENCY
Why?
After scooping the Grand Prix gong for its work on global roadshow event ONE Astellas Live at this year's C&IT Awards, it was safe to assume Rapport had done enough this year. But just a week later, the agency announced it was rebranding from Rapport Events to Rapport: The People Activation Agency. The company, which counts TalkTalk, Müller, Purina and Astellas among its clients, has unveiled a brand new website
peopleactivation.com
and two new launch films to coincide with the rebrand.
What do they say?

"Our 10th anniversary is coming up in March", explains Abigail Humayun, co-founder and executive producer. "Following our awards success and growth of the team, we wanted our recent repositioning to truly represent what Rapport does. People Activation is all about inspiring positive change in people and the organisations they work for, whatever the platform. The phrase was originally coined when we saw the amazing reactions of our clients' employees who were attending the events we were producing. People Activation has evolved from a simple expression to become a tangible and measurable change in people and their organisations. We want to produce campaigns that respond to common challenges that businesses face. Our move to become the world's first People Activation Agency signifies our understanding of these challenges and allows us to broaden our service so that every solution we offer has a very intrinsic human reaction at it's heart. There's 20 people currently in our Manchester-based office, but we're looking to expand that by three to four over the next couple of months. We're growing as an agency, because what we're doing is in demand and we're creating a specialism."
What will 2017 bring?
"We have grown 65% in staff numbers over the past 12 months which has led to us moving in to a large new office based in The Hive building in Manchester's Northern Quarter," says Humayun. "I predict that there will be a rise in the number of campaign-led communications over the next year. Raising awareness of People Activation and the benefits that this can bring, is what drives us as an agency and excites us as a team of talented individuals. We are confident growth will follow but we don't put a number on how many people we see ourselves employing over the next five years. We don't wish to cap or restrict growth, and equally, we want to deliver experiences that really add value to our clients and challenge their employees and ourselves to do something different. Our current offices are based in Manchester, but we work globally and may consider opening up elsewhere in the future."
MORE:
Have you registered with us yet?
Register now to enjoy more articles
and free email bulletins.
Register now
Already registered?
Sign in