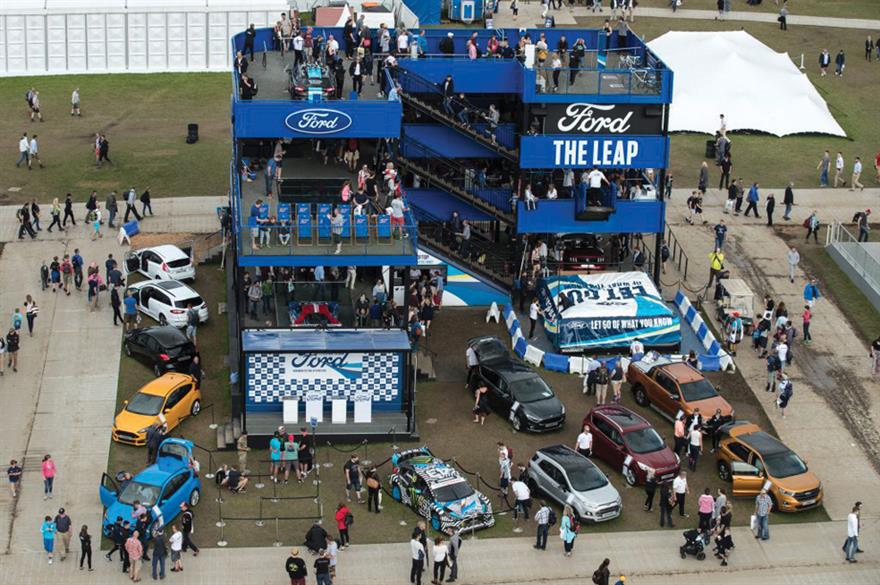 Budgets may be getting tighter, but it's not dampening the spirit of the events team at Ford. "We run around 75 to 100 business events every year and we expect this to go up a little in 2017," said Howard Kee, manager of advertising and events at the automotive brand.
From product training events to familiarisation, corporate hospitality programmes, meetings and dealership conferences, the company is delivering more events than ever before. "Our managing director believes live events are an effective way of communicating with an audience. The biggest challenge for us is to deliver them more efficiently, because budgets are being challenged" says Kee.
One way the company is approaching this is by ensuring it holds lots of different activities during one major event, targeting different groups. "For example, we've got the commercial vehicle show coming up in April. During the three-day period, we'll be running numerous events at the same time, to ensure that we get even more out of it. It's all about making the most of the opportunities presented to us."
A key campaign of the year has been 'Ford Unlearn', which encourages dealers and customers to forget their preconceptions of Ford and learn about their new products in a different light. "The products have changed so much and we wanted to demonstrate this to our audience," explains Lee.
In July, Ford Edge hosted its first ever Ford Live event, with the support of Motiv8 Training. Focused around the introduction of the new vehicle, the event for 2,000 delegates was held at Millbrook Proving Ground in Cheshire. Brand Ambassadors led a specific group, and were pivotal in ensuring the day ran smoothly, staying aware of session timings and building rapport with their group. They were also there to take photographs of their group enjoying the sessions and encouraged participants to share these via social media. As part of the event, Ford created four independent, interactive learning zones, where the team could transfer information and excitement about the new vehicle. These included the Design Zone, the Challenge Zone, the OffRoad Zone and the Urban Zone.
In addition to learning zones and driving opportunities, the company introduced 'Technology Tunnels', purpose-built mazes for exploration and self-discovery. "Most of the events we've held during the past 12 months have had some element of the Unlearn campaign," explains Kee. "One company we partner with is Team Sky Cycling. One of its priorities is continued improvement and development. We brought it into one of our Unlearn events to talk about 'upping your game', which fitted very well with the themes."
With only two full-time members in the events team, the company turns to event agencies to help out. "We've been working with two companies, Imagination and DHL Inside Track, for more than 25 years. We've formed incredibly strong partnerships and they work on all our big events. They've formed relationships with all the different departments as well, so they really understand what Ford is about. We do use other suppliers as well, but these two companies are at the core of everything we do."
Have you registered with us yet?
Register now to enjoy more articles
and free email bulletins.
Register now
Already registered?
Sign in