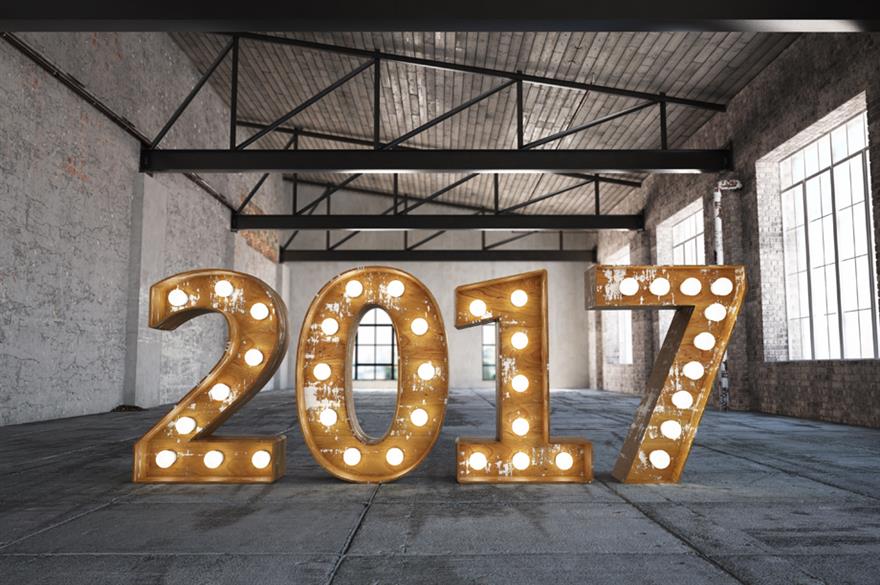 Economic uncertainty
With the impact of Brexit unclear, event agencies say that it's making financial forecasting for 2017 incredibly difficult. While some agencies have already seen the effects of Brexit, with one admitting that clients have cancelled 12 events since June's referendum vote, others are reporting business as usual.
Luke Flett, global head of marketing at Ashfield Meetings and Events said: "As the world shifts and the rules change it means business in general is facing unprecedented uncertainty. This makes it very hard to predict with any confidence how the events industry will fare financially in 2017.
"However one of the upsides of being in the events and communications industry is that uncertainty and change need to be communicated effectively. Whilst different clients adopt different approaches businesses invest in communicating to both their internal and external audiences and this can often result in spikes of event activity."
Dale Parmenter, CEO of drp, added: "My concerns for 2017 focus simply around the confidence in the market and political uncertainty that hangs in the balance with Article 50 being triggered. This could lead to a drop in the market which always has potential to have a knock on effect."
However, Ian Cummings, regional director for CWT Meetings & Events is more optimistic. "My personal view on Brexit is that it won't affect us next year. The weak pound is a potential advantage for the UK as we may see the UK becoming an even more attractive events destination if it remains weak."
Safety and security
One of the top concerns and talking points in 2016 has been the increased global terror threat. According to planners, the issue of safety and security will remain a challenge into next year.
Cummings explained: "We have a duty of care to our customers and for that reason we are constantly monitoring our partners and different destinations. There is concern for everyone who is holding a large event- we should act as consultants and advisors in this uncertain landscape."
Flett commented on the need for cost effective virtual offerings in combating the increasing concerns around global travel: "Cost effective virtual offerings are continuing to increase their market share. Agencies need to be ready to consider embracing these virtual offerings and not see it as a risk of cannibalising current revenue streams."
Tech focus shifts to data
Parmenter believes that face to face events will continue to grow in 2017. He added: "There will also be continued growth in virtual and hybrid tech and also the sensible use of tech – we will move away from using technology for technology's sake and use it to support ROI."
"Identifying and elevating technology will be critical in 2017," said Flett. "This is not just for delivering events but in terms of gathering data, insights and understanding. As an industry we need better business intelligence and more sophisticated ways to leverage data available to us to help us create more effective marketing communication strategies and deliver more engaging content. From a delivery technology perspective virtual and augmented reality has limitless possibilities and will be a key development over the next 12 months."
Cummings added: "The use of data is growing in importance as the industry needs to use the data post event. They use it for strategic discussions afterwards to draw conclusions for a better event the following year. Post-analysis is an area we need to improve on as it is vital to collect data for both our communications strategy and to know our audience better."
F&B trends
Cummings also highlighted one of the key findings from the CWT 2017 forecast for healthy F&B packages and more focus on specific dietary requirements. "We have seen more requests for customised food and beverage packages, with a greater move towards healthy eating and trends such as gluten free. People remember an event by the quality of the food on offer. It's important to be able to cater to individual requirements and provide more adaptive food requests," he explained.
---
See more:
Event planners forecast future incentive trends
Incentive Travel Report: Brand showcase
• For more breaking news, case studies and in-depth features, sign up to C&IT Magazine's daily Newstracker here

Have you registered with us yet?
Register now to enjoy more articles
and free email bulletins.
Register now
Already registered?
Sign in