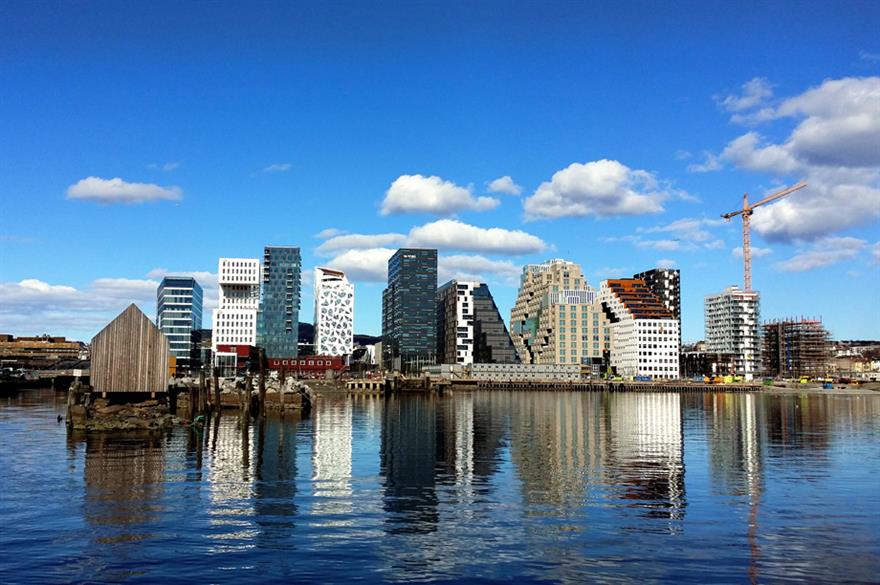 1. Awe-inspiring landscapes and activities
Wherever you are in Norway you'll feel closer to nature. The combination of outstanding scenery and fresh air can work wonders for a group itinerary. From snowy winters and the northern lights, to soaring fjords and the midnight sun, Norway's natural charms are legendary. Use nature for both soft and extreme activities, depending on the group. The destination guarantees experiences out of the ordinary in a land of huge contrasts.
(Credit: Bjørn Jørgensen - Visitnorway.com)
2. Easily accessible
Norway welcomes hundreds of direct flights from Europe and provides good access from the rest of the continent by rail, road and ferry. The distance from the airports to the city centres and meeting venues are short, and the cities are compact and easily navigated by foot.
Norway also benefits from extensive national transport links, and regional infrastructure is of a high standard.
3. Culture and food

Conferences and incentives in Norway are based on the philosophy that people are touched deeply by experiencing authenticity. Activities are inspired by the local way of life, focusing on tradition, culture and nature, to leave participants with unique memories.
Menus change with the seasons, putting an emphasis on fresh, local produce. Groups can choose from a host of gourmet dishes, ranging from the traditional to international.
(credit: Visitnorway.com)
4. Competitive value
Hotel prices in Norway are competitive compared to other European cities. The standard of accommodation is good and a full breakfast buffet is always included in the rate. Plus, rates are all inclusive, with no hidden taxes or charges.
Norway boasts a stable economy and low inflation. And the nature based experiences and activities really give value for money – they are often priceless.
5. Sustainable and proud
A lot of Norway's tourism industry follows sustainable principles. Much of it conforms to certificates and standards of environmentally-friendly conduct, most notably under Green Travel and Ecotourism Norway. These labels ensure that strict rules and regulations in pollution, recycling and energy use are followed, and make it easier for customers to choose to travel in an eco-friendly way. Norway is a country of outstanding natural beauty – dramatic waterfalls, crystal clear fjords, majestic mountains, captivating wilderness and spectacular glaciers – and preserving this unspoiled and beautiful landscape is key to the satisfaction of most visitors.
6. Safe and sound
By the way: Norway is a safe destination with a low crime rate. Even in the capital, Oslo, all parts of town have a sense of safety and security. The country is politically stable, giving precious little cause for social unrest. Global surveys consistently rank Norway among the countries offering the best quality of life in the world.
(credit: Christopher Hagelund - Visitnorway.com)
Click here if you would like any further information on Norway
Have you registered with us yet?
Register now to enjoy more articles
and free email bulletins.
Register now
Already registered?
Sign in