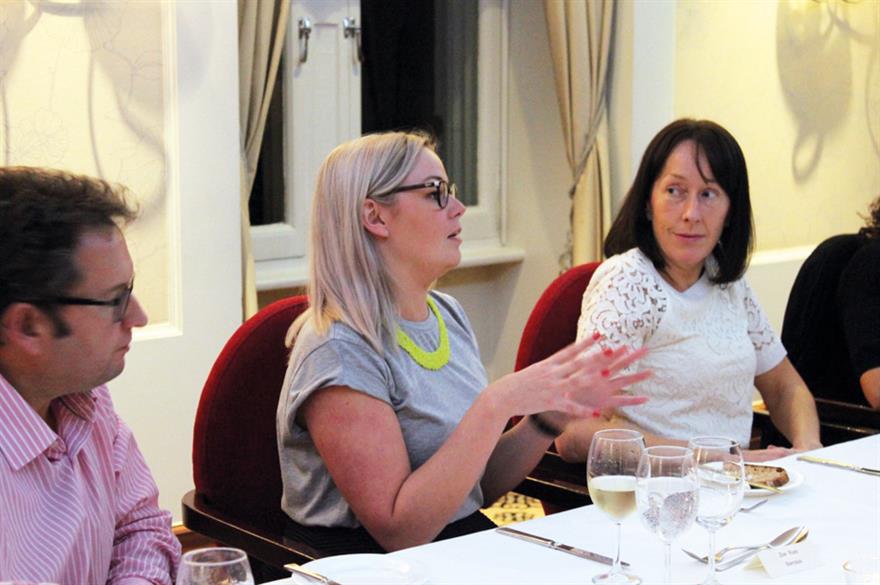 Big data sits high on the agenda for many planners, who are looking at new ways to be personal and relevant, and extend the shelf-life of an event – before, during and after.
Given that much event data sits on pieces of paper or spreadsheets, creating a single view of an attendee's journey can be a headache. Large quantities of data are hard to digest and collecting it during a busy event is equally challenging.
That's why C&IT, in partnership with Cvent, gathered planners from brands and event companies including Barclays, BNP Paribas, Lloyds Banking Group, HP, Clarion Events and Rapiergroup at the five-star Royal Horseguards Hotel to discuss their challenges around data and thoughts for the future.
While many acknowledged the importance investing in technology and implementing data strategies, they also admitted there was a lot more they could and should be doing.
Rob Brazier, director at Rapiergroup, said it depends on each corporate client as most want to collect the data but in some instances don't know why. More often than not, it's because they don't want to miss out on having the data – should they need it at a later date.
DATA OVERLOAD
"We have clients in the pharmaceutical industry who know exactly what they want to capture," said Brazier. "We do a lot of data capture at exhibition stands where they want to look at the levels of engagement, when did it happen, what did they look at, how long it lasted, did they 'opt into' the key messages and what did they want to take away for follow up. This approach ensures we can provide feedback improvements during the event as part of performance improvement and evolve solutions to the benefits of our clients and their customers," he added.
Duncan Reid, event director at Clarion Events said his challenge is the volume of technology providers being used and consolidating the data. "We're using three different app providers and it's a challenge," he said. "There's so much data all over the place that it makes it hard to work out what's going on."
Another challenge, as identified by Zoe Russ, assistant AVP of events at Barclays Investment Bank, is getting the systems of the various banking teams across the business to talk to one another. "Every department operates very differently and although there is a centralised events team, we work with many teams across the bank," said Russ.
"Over the years, they've taken on their own systems and as we've grown we try to bring everything back through the events team, but that's not always possible. We then end up inheriting systems that aren't our preferred ones, but they're so integrated into the bank that it would be hard to eradicate them," she added.
Among the many challenges discussed by the table, was the difficulty in finding a tech provider who is able to provide all the technology tools required by an event. Kate Scrafton, senior event manager at BNP Paribas, said that this is definitely true in banking, where they struggle to find scheduling tools that meets their needs.
Dane Risley, VP of Sales at Cvent agreed. "Having one technology company that can provide the complete meeting and event process is critical. This platform of solutions should include everything from having the meeting requests being approved, sourcing the venue, to all of the on-site solutions that collect the attendee journey. This is one of the main reasons Cvent has seen such great success and significant growth. Using these efficiencies and the support mechanism to support them is critical to collecting all the data needed to understand the complete journey of the attendee."
HP, meanwhile, is ahead of the game and has built its own event platform that meets its specific needs. But for those that don't have the luxury of in-house tech expertise, there are several increasingly sophisticated off-the-shelf tools available.
Planners concluded that while the events industry may be a little bit behind other marketing sectors when it comes to implementing big data strategies, it is a priority for 2017, and this debate gave them plenty of ideas to move forward.
Find out more at: www.cvent.com/uk/
• For more breaking news, case studies and in-depth features, sign up to C&IT Magazine's daily Newstracker here
Have you registered with us yet?
Register now to enjoy more articles
and free email bulletins.
Register now
Already registered?
Sign in