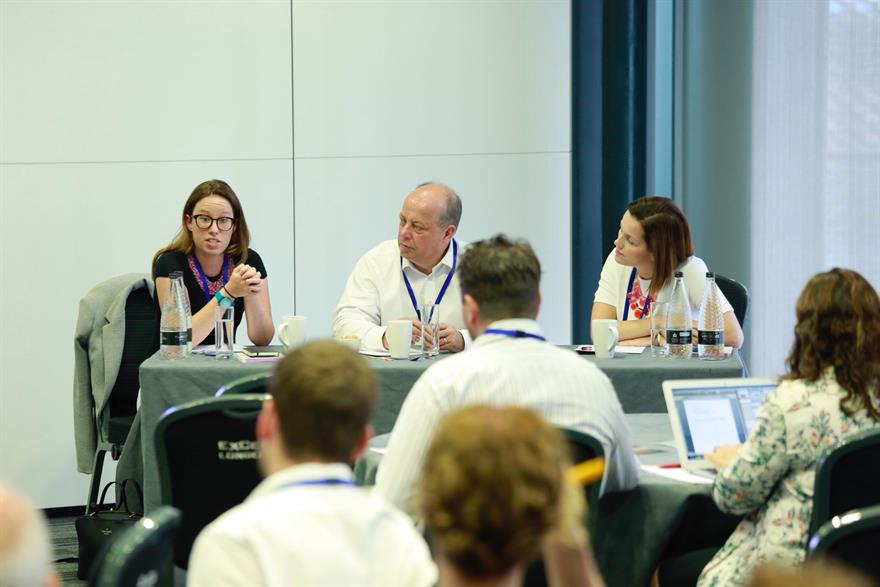 The panel, featuring Rebecca O'Kelly-Gillard, senior associate at law firm Bird & Bird LLP, Dale Parmenter, CEO at drp and Lucy Francis, general manager at cievents, debated how agencies could protect their creative ideas and IP during pitches.
O'Kelly-Gillard said that ultimately, there is no protection for an idea. "How you record that idea is crucial to protecting your IP."
Use copyright
She added that copyright is the best form of protection for agencies. "Anything you are presenting at a pitch should be dated, have a copyright symbol on it and your logo. This won't necessarily stop someone from using it but it acts as a deterrent on some level at least."
Parmenter and Francis agreed, adding that agencies should be wary when they are asked to send on proposals and pitch presentations and consider sending pared back PDFs that are clearly watermarked with logos rather than the full presentation.
"We try not to give away too much information at the start and wouldn't go into lots of detail on event themes and visuals until we are shortlisted," explained Parmenter.
"If it's a new client, how much do you know about the client? Is it a genuine pitch or are they using you for ideas to give to their incumbent?"
He gave several examples of situations where they have pitched ideas to clients before, haven't won the pitch, but their ideas have been used by the client.
"It's in these situations when procurement can be your friend as they play by the book. We saw photos from an event we didn't win and they were exactly what we proposed, so we sent our photos through to procurement and they agreed and said we could charge for the creative, so we charged £22,000."
To NDA or not?
The use of NDAs was also debated and as most agencies are expected to sign client's NDAs, the panel agreed agencies should create NDAs of their own or at least work on a mutual one that agrees to full confidentiality on both sides.
"It shows the level of integrity of the client if they are prepared to sign an NDA," added Francis.
Have you registered with us yet?
Register now to enjoy more articles
and free email bulletins.
Register now
Already registered?
Sign in