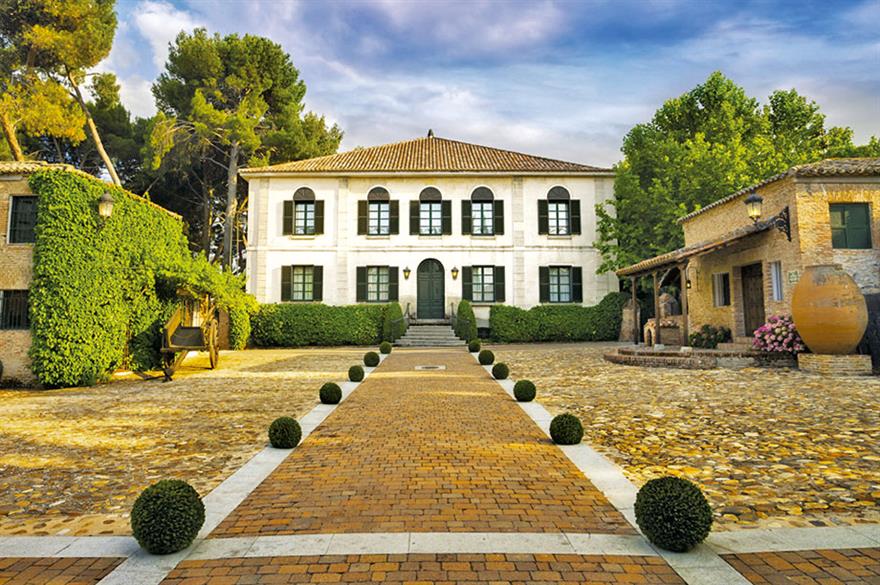 Hotels
On a totally different spectrum from the business hotels we usually book for our events, Intercontinental Madrid is ideal for a high-level group. It offers a more classical and luxury experience and is perfect for groups of about 50 delegates.
Where Barcelona offers a lot in terms of business, conferences and large congress events, I think Madrid is renowned for being the much more cultural of the two - it offers a slightly slower pace, with a variety of venues that really embrace the country's cultural heritage. If I had to put forward a hotel that portrays this best, then it would be the Intercontinental.
Meeting spaces
We regularly place small and large conferences in Madrid and our 'go to' hotels are the Novotel Madrid Centre and the Madrid Marriott Auditorium. They're very business-specific but this works because of their flexible meeting space and they are both still relatively cheap.
The Marriott property was recently taken over so it has had a facelift. It can take a huge number of delegates, whether it is 2,000 people for a conference or more than 800 for accommodation, which makes it perfect for those annual and pan-European events.
In addition to this, we regularly have to deal with short lead times of between 40 and 50 days for these events and large properties like these often have the space to accommodate our groups. They are also very easy to deal with when we have a short run-up to the event.
Restaurants
A fantastic way to get delegates out of the business environment and under the skin of a destination is by choosing the right gala dinner venue. We often use Palacio del Negralejo and La Quinta de Jarama. There are plenty of palace-style venues like these tucked away just outside the city and they are a perfect way to showcase Madrid's culture.
Typically, we will use these venues on the first night of a two-day conference for about 120-250 delegates. Personally, I find that it's these unheard-of little venues that really sell Madrid as a destination.
The intimate gala dinners in picturesque Spanish villas help create memorable itineraries that stay with the attendees long after the event itself has passed.
Have you registered with us yet?
Register now to enjoy more articles
and free email bulletins.
Register now
Already registered?
Sign in