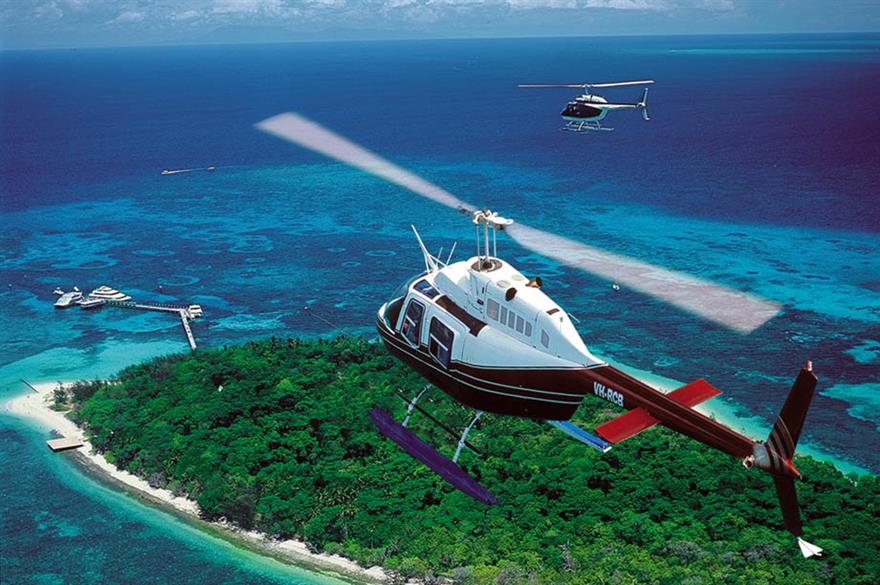 President's Club, Platinum Club, High Achievers Academy - whatever name an incentive travel programme is given internally within a company, there is no doubting the motivational impact that being part of an exclusive club can have on employees.
Not only does it incentivise and reward the lucky ones able to attend the trip, but it also cascades a message back to those who haven't attended, motivating them to work harder so that they make it on the next one.
It's one of the key reasons why incentive travel programmes remain popular and are making a big comeback. However, while peer recognition and the group experience are vital to the success of a programme, a key emerging trend is for a more individual and personalised approach.
While at one time incentive programmes would be jam-packed with group activities allowing barely a moment of downtime, client briefs for 2015 and 2016 are requesting more relaxed environments that allow guests to enjoy the destination in their own time.
Iona Courtenay-Warren, head of events at CWT Meetings & Events UK & Ireland, says 'individual experience' is of growing importance. "Ensuring that you understand the overall needs of the group is crucial," she explains. "But delegates are increasingly keen to have their own downtime, as well as group activities."
Adding Value managing director, events, Tina Morris, agrees. "We've actually had several clients this year ask us to organise individual trips for their winners, so one person might decide to go for a weekend in New York with their partner, while another chooses Boston at a different time of the year. So we are acting more like a high-end concierge service."
The downside of this approach is that the exclusive club feel achieved with group travel is lost, plus Morris says there are often unique experiences that can be organised for groups, such as hiring an exclusive palace for a gala dinner or taking over a chateaux, which you don't get with individual travel.
Freedom of Choice The key with incentive programmes of the future will be getting the right balance between group activities and individual experience. For example, adding in private helicopter tours or tailoring programmes to suit people's individual tastes.
"The people that come on these trips work really hard all year, so the feedback we have had is they like some free time, especially on trips where partners are invited," says Morris.
C&IT Incentive Travel Report 2015: Top destinations revealed
The same is true for Paragon's clients, who are looking for more freedom of choice than ever before. "With the increase in partners or loved ones being invited, instead of just the over-achieving individual, the free time makes the trip a combination of extra holiday and incentive," says head of marketing Megan Collins.
Collins also predicts increased interest for 'wellness' experiences, as companies seek escapism and relaxation. "Cultural immersion is also a key trend," she adds. "Our clients don't just want to visit a destination, they want to truly immerse themselves in the history and culture."
Another way to increase the 'money-can't-buy experience' is through CSR activities, something agencies predict will rise in popularity again.
"We've seen the positive effects of CSR activities," says Jason Sullivan, employee engagement and recognition manager at Colt Technology Services.
"As well as supporting the local communities that Colt visits, helping children and young people, the activities generate a unique bond between the group where you see cultural, language, and business barriers fall away."
More from C&IT's Incentive Travel Report:
Incentive Travel Report 2015: BMW in the Bahamas
Incentive Travel Report 2015: NCH in Sardinia
Incentive Travel Report 2015: AstraZeneca in Marrakech
Incentive Travel Report: NuSkin in Morocco
Incentive Travel Report: Brands buying into staff rewards
• For more features, as well as case studies and breaking news, sign up to C&IT Magazine's daily Newstracker here
Have you registered with us yet?
Register now to enjoy more articles
and free email bulletins.
Register now
Already registered?
Sign in