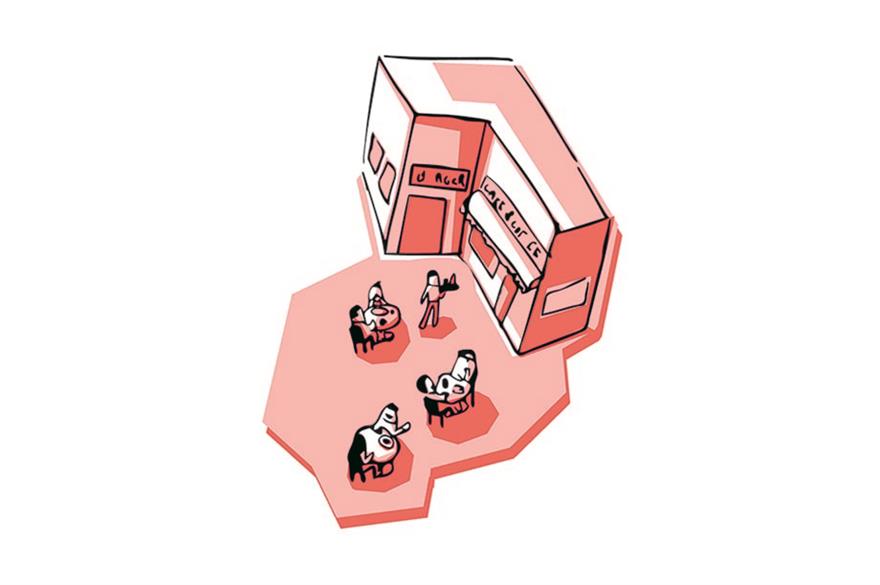 The BDO Food and Drink report 2015 identifies the UK food and drink industry as the single largest manufacturing sector in the UK, with a turnover of £95.4bn.
It is also one of the most innovative, with £425m invested in research and development last year, which translated into more than 16,000 new products, according to the report. Against this background, BDO believes the UK food and drink industry is well placed to take advantage of the improving economy.
An increasing number of food and drink manufacturers are looking to distance themselves from a cost-cutting marketplace by developing products with a unique selling point – often manifested as a move towards 'premiumisation'. This is according to a report released in June from Barclays and the Institution of Mechanical Engineers.
The report says that 'niche' areas such as healthy foods and celebrity-promoted 'free from' items, as well as products with a proprietary recipe, have seen significant growth over recent years and now account for about ten per cent of the overall food market in the UK.
investment in marketing
In the soft drinks sector, agency TRO, which has delivered events for brands including Lucozade, says it has seen some of the biggest-ever marketing investment in the experiential discipline.
"In general, the soft drinks market, including the energy category, has seen a sustained recovery over the past few years as consumer confidence has risen and disposable income has increased," says Nick Burrows, client services director at TRO. "This has in turn led to increased willingness among brands to invest in marketing support, including the events and experiential discipline."
Some food and drink brands continue to face challenges from within their own categories, such as those that operate within the on-trade environment or perhaps those that have issues of sugar, fat and health to deal with, believes Karl Perry, managing director at Assured Events, which has run events for brands including Coca-Cola.
incentivising staff
"Even in the not-so-rosy scenarios, event activity may be required to incentivise staff, trial product extensions or communicate new strategies," he says.
"The reality is that there is potential right across the sector. It's just a question of establishing whether event delivery is an appropriate part of the solution required to meet the business objectives of the brand. And in all honesty, that might not be the case for every brand."
While alcohol brands have been championing responsible marketing for years due to tight regulations, the soft drinks market continues to be conscious of its social responsibility around obesity and sugary drinks. As such, believes TRO's Burrows, stricter internal guidelines are being set to ensure products are marketed age-appropriately and to promote any functional benefits, albeit in an emotional manner.
Given this focus on social responsibility, Burrows believes brands are using internal events to ensure all employees are inspired and motivated by the brands and products they sell. This, he says, has resulted in an upturn in this type of event in recent years with greater focus on experiential techniques to create a clear narrative.
Richard Brown, director at Chew Events, say the agency is finding that its clients are demanding additional creativity as they strive to get ahead of competitors and demonstrate that their events, alongside the products, are both new to market and original.
It's a view Suzanne Kinross, PR & sponsorship executive, corporate relations, at Heineken UK, shares. As a sponsor of the 2015 Rugby World Cup, much of the brand's events this year have been focused on hospitality and customer entertainment. Kinross says that content and how to make an event more creative and engaging, at the time the event takes place and beyond, can be a challenge. As a consequence, she is keen to find out more about the latest trends for events and what technology is being deployed.
New ways to market
In 2015 there has been a greater focus on brands using large-scale sampling activity with a creative execution to ensure that their products are among those shortlisted by consumers and salient to the point of purchase. TRO's Burrows believes this trend will continue into 2016.
Simon Maier, creative director at TFI Group, says that the outlook for the food and drink sectors in 2016 and beyond is positive.
"Many brands are introducing new product lines and some are seeking new ways to launch and go to market," he says. "That implies targeted communications with a variety of internal and external audiences, each of which needs focused engagement
that not only works but is proven to work. Just as important are legacy programmes that go beyond events and which reinforce messages and allow for proper communication to continue."
He adds that retailers are also looking for new ways to engage audiences – from the traditional, experiential activities to the ever-increasing use of digital.
The lines between advertising, marketing and the below-the-line mix have become blurred, meaning agencies will need to work in a cohesive way – and much more so than in the past.
Size of market
£35m
The food and drink sector accounted for £35m of the Top 60 agencies' UK event-based turnover in 2014, according to C&IT's State of the Industry Report
Key agencies
AOK Events
The Black Tomato Agency
Chew Events
Corporate Innovations
Crown Business Communications
TFI Group
Top Banana Communication
TRO
More:
Brand Book 2015: Compliance is king for pharma sector
Brand Book 2015: Wave of change for IT and telecoms sector
C&IT to host Brand Book Live at Mandarin Oriental
• For more breaking news and in-depth features, sign up to C&IT Magazine's daily Newstracker here
Have you registered with us yet?
Register now to enjoy more articles
and free email bulletins.
Register now
Already registered?
Sign in