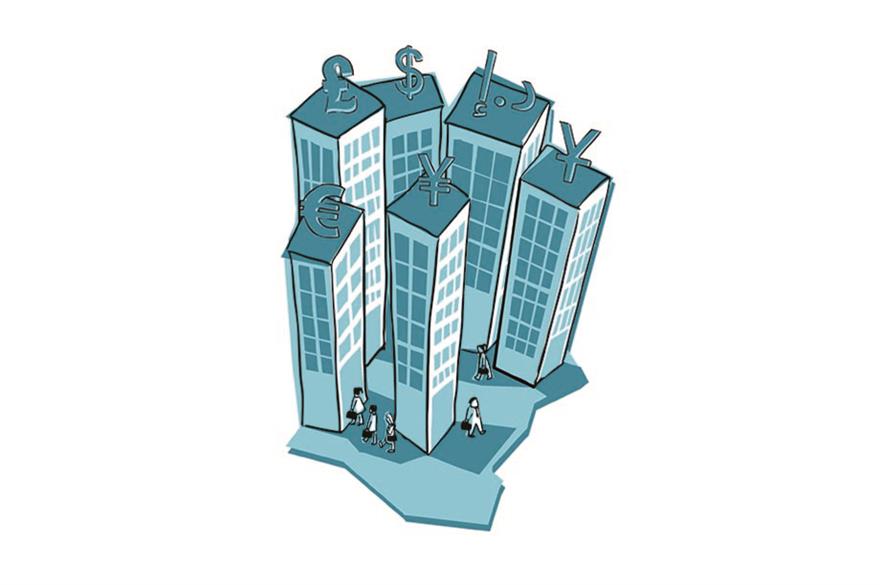 Growth in the global and UK economies this year, driven by a weaker Euro exchange rate and a decline in oil prices, has led to increased confidence within the financial services sector. However, the Financial Services Authority's enforced ring-fencing has had a structural impact on the banks, resulting in changes of roles and, in some cases, redundancies.
An increased confidence in the market has translated into a return to a small growth in event budgets, but with it there has been a 'renewed emphasis' on producing high-impact, cost-effective event solutions that demonstrate strong ROI.
"Despite growing confidence in the market, budgets are still restricted and every penny has to be considered and justified," says Robert Kenward, global development director at agency Banks Sadler. "Internal events have been held in-house wherever possible, although as the market improves, we have seen a slow increase in internal events being held externally."
Re-engineering events
This pressure to get better returns on ever-so-slight budget increases has put clients "between a rock and a hard place", says Mark Riches, managing director of First Protocol, and is forcing them to think outside of the box and look at their supply chain to see if they can get more value from them.
"Re-engineering is a clear pattern; each organisation is keen to do things differently. They are under pressures of headcount and budgets and keen to stand out in a competitive marketplace – they know attendees are going to other events hosted by their competitors. Different organisations are approaching this in different ways, but the key trend is content, so what is said and by whom is where there is an absolute focus," Riches adds.
Stacey Stothard, senior corporate communications manager at Skipton Building Society, says expectations are higher from delegates attending her events. "A person's time is precious, and when we're organising an event, we never take this for granted. It's not a case of trying to do a bigger and better event than before, but doing what's appropriate for the audience, just with a little sparkle."
The number of events taking place within this sector also seem to be slightly up, with customer-attended events that demonstrate a direct ROI, such as round tables, educational dinners and seminars, proving popular. Banks Sadler has also seen an increase in roadshows, with a focus on engagement and two-way communication leading to feedback that can be analysed and used for future projects.
Meanwhile, incentive events have been replaced by EMEA-based 'team off-sites' which combine business purpose with a dinner, says Kenward.
Digital transformation
Like other markets, the financial service sector is undergoing a digital transformation. For the majority of clients, live events are still the preferred format, although agencies anticipate there will be a move towards being more innovative with production.
"There has been a gradual increase in virtual and hybrid events in order to enhance the face-to-face experience of the live event. Companies are also looking for new and innovative formats for their conferences, placing a big emphasis on working with their creative and event production teams," explains Luke Flett, global head of marketing at Spark Thinking, sister brand to Ashfield Meetings & Events.
The renewed emphasis on producing high-impact, cost-effective event solutions means each event needs to go beyond expectations and surpass key stakeholders' objectives, says Flett.
"A key challenge is to be efficient with budget spend by sourcing quality but 'best value' venues, vendors and suppliers, adhering to the budget – all the while producing events with the 'wow' factor that keep delegates talking long after the event has taken place," he comments.
According to Banks Sadler's Kenward, clients are also under pressure to strike the right balance with their delegates. "Post-credit crunch, there is a fine line in how these events are perceived by the delegates. If it looks like the event has scaled down too much then you could demotivate delegates as they feel unimportant. However, if the event looks like too much has been spent ostentatiously, then you could have delegates who feel under-appreciated because funds have been spent there rather than directed to them."
The Financial Conduct Authority (FCA) guidelines on corporate hospitality released last year are still having an impact, with some organisations choosing to put their corporate hospitality programmes on hold as a result and restrictions being placed on staff attending such events.
First Protocol's Riches believes the market will continue to be tough going into 2016 as end clients remain focused on obtaining better service, more innovation and more value-add from whoever they are procuring. "Be as effective and efficient as you can and you should be able to weather it," he advises.
Technology is expected to play even more of a starring role, particularly interactive technology that incorporates delegates in the event experience and provides organisers with instant data and information. "Undoubtedly, wearable technology will start to play a part in conferences and events, although the extent to which this is used is perhaps not at such a fast pace in the finance sector as other verticals," says Flett.
Next year could also see the finance sector look to consolidate its events partnerships by signing global agreements across its venue, meetings and events programmes. "This is an area where we are seeing a large potential for growth," says Kenward.
Size of market
£98m
The financial sector accounted for £98m of the Top 60 agencies' UK event-based turnover in 2015, according to C&IT's State of the Industry Report.
Key agencies
Aspect
Banks Sadler
BCD Meetings
& Incentives
Chillisauce
CMM
Cornucopia Events
First Protocol
The Fresh Group
WRG Creative Communication
Zibrant
More:
Brand Book 2015: Compliance is king for pharma sector
Brand Book 2015: Wave of change for IT and telecoms sector
C&IT to host Brand Book Live at Mandarin Oriental
• For more breaking news and in-depth features, sign up to C&IT Magazine's daily Newstracker here
Have you registered with us yet?
Register now to enjoy more articles
and free email bulletins.
Register now
Already registered?
Sign in