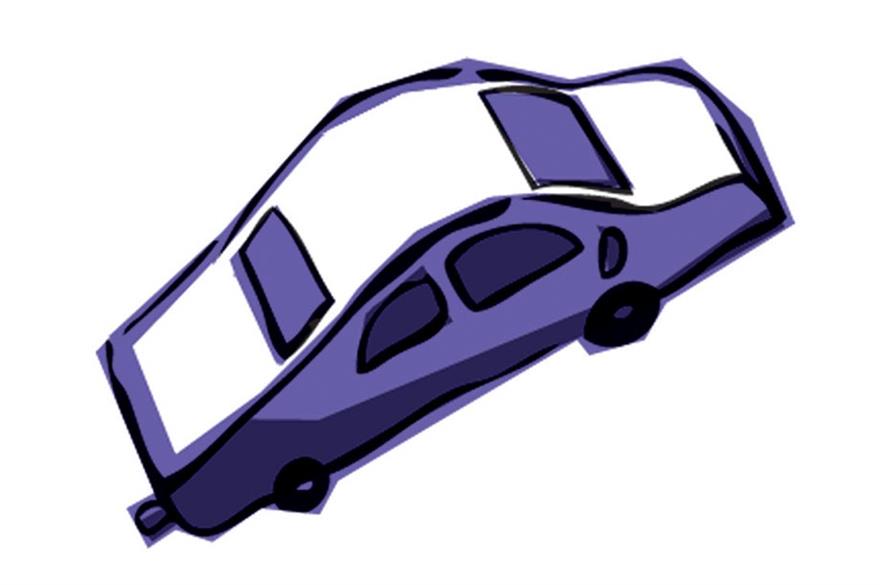 It's been an extremely buoyant year for the automotive sector. According to industry trade body the Society of Motor Manufacturers and Traders (SMMT), 2014 saw the highest number of new car registrations in the UK in ten years, with a total of 2.47 million recorded, while the industry grew by more than six per cent last year alone.
A combination of cheap credit and improved consumer confidence has encouraged consumers to invest in new vehicles, while the industry itself is undergoing something of a renaissance. Brands such as Jaguar Land Rover have showcased innovative low- and zero-emission technologies, while Bentley has invested £40m in the development of a R&D facility.
Some of the top ten best-selling brands in the UK in 2015, meanwhile, include Ford Fiesta, Mercedes C-Class and Audi A3, according to a report in Auto Express, based on data from SMMT. This increase in confidence in the industry is having an impact on the type and number of events being held.
"Half-year figures for 2015 are the highest on record, giving manufacturers the confidence to invest in incentive events in line with the success and confidence in the UK market," says Matt Smith, founder
and director of The Black Tomato Agency. "As a result of this, we have seen growth in budgets, attendee numbers and overall numbers of events from many of our automotive clients."
Smith adds that growth in the purchase rate of new cars has translated into the agency's clients wanting to run bigger and better incentives.
"We have seen an expansion in dealership networks as a result of sales growth, and the number of events and/or participants per event has grown in line with this," he says. "A significant feature of 2015 has been the strong surge in demand for alternatively fuelled vehicles, resulting in continued investment into overseas events for the electric car market."
Brands also believe that the environment is a more favourable one for incentive events. Citroën will be holding a dealer incentive event overseas in December – its first one abroad for several years, with about 40 participants travelling to Antigua. Neville Staines, head of national events at Citroën UK, says he also expects the number of sales incentives held around the UK to increase slightly.
Staines is also seeing growing potential in live and experiential events, with the opportunity to showcase the product and thereby increase levels of engagement.
"With so much 'noise' being generated through social media, it is becoming harder to gain cut-through," he says. On the budget side, Staines says there has been a small increase this year and he expects this to continue into 2016, with growth prospects for the manufacturer's Citroën and DS brands "looking strong".
Helen Turner, events manager at Honda (UK), says the brand is constantly looking at new ways to create fun and engaging events that appeal to its target audience, but a major challenge she faces is helping the brand to evolve while being mindful of increasing return on investment.
Goose Live Events works with a number of luxury brands in the sector, including Bentley Motors and Lamborghini. Most of its events are focused on media and dealer experiences. Director Sam Trevanna says developing original and exciting programmes that the audience hasn't yet experienced remains one of the agency's biggest challenges, along with budget consideration and a sustainable approach.
Trevanna believes that new products launching in the next 18 months will translate into a greater number of events, but cautions there will be more pressure on budgets to deliver sustainable value.
Experiential comeback
The Black Tomato Agency's Smith says he expects experiential events and overseas incentives to soon return to levels experienced pre-2008, before the economic downturn. He also believes that more events will be held around the specific technology elements of a given model and that there will be a growing number of partnerships between technology providers and car manufacturers.
"We believe that the strong surge in demand for alternatively fuelled vehicles will continue and that events relating to these models will also increase in size and scope," he says.
While the automotive industry looks set to continue its upward trend into 2016, the recent emissions scandal at Volkswagen, which is likely to rumble on for some time, may create future challenges. Negative PR is something that world-renowned brands cannot afford, particularly in the highly competitive automotive sector.
Agency BI Worldwide believes that there will be an immediate focus on the global repositioning of the automotive sector to enable the industry to regain both credibility and the trust of the consumer.
"We are already working on communication strategies to support our clients in the automotive sector," says Rachel Belliere-Wilson, events operation director at BI Worldwide. "Events will play a key component in the short to medium term, as face-to-face communication will be imperative in supporting the rebuilding of trust within the marketplace."
She envisages an emphasis on live events – both B2B and B2C – over the next year and beyond. "Businesses will probably look to reposition some of their spend in order to prioritise the need to be visible and consistent with new messages," she says.
Size of market
£76m
The automotive sector accounted for £76m of the Top 60 agencies' UK event-based turnover in 2014, according to C&IT's State of the Industry Report.
Key agencies
Adding Value
BI Worldwide
Crown Business Communications
Grass Roots
The Black
Tomato Agency
TMB Events
TRO
More:
Brand Book 2015: Compliance is king for pharma sector
Brand Book 2015: Wave of change for IT and telecoms sector
C&IT to host Brand Book Live at Mandarin Oriental
• For more breaking news and in-depth features, sign up to C&IT Magazine's daily Newstracker here
Have you registered with us yet?
Register now to enjoy more articles
and free email bulletins.
Register now
Already registered?
Sign in