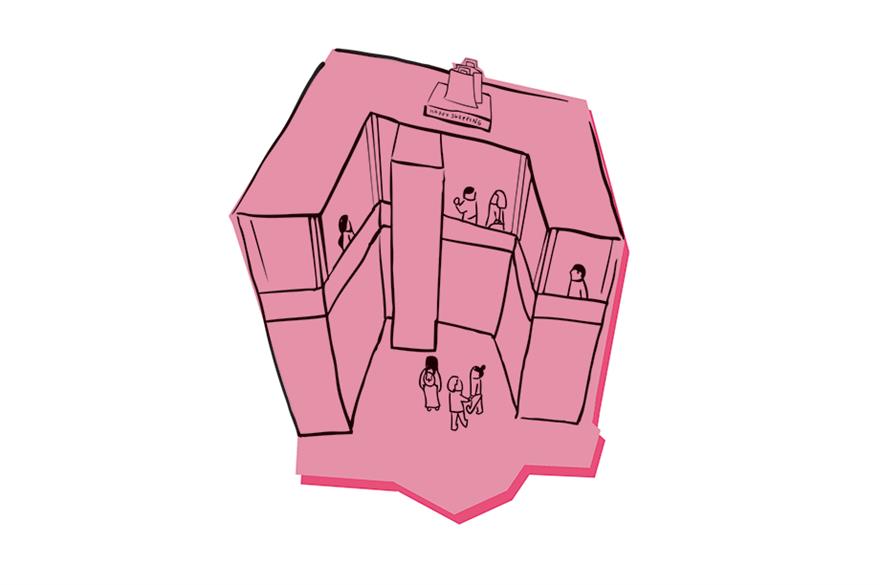 The retail sector has had a pretty upbeat year. Household spending has seen steady growth, firms' investment intentions have picked up and more jobs have been created. Yet fierce competition across the high street, convenience sector and online has led to a "battle for differentiation" putting businesses under pressure to stand out from their rivals.
This battle to be different has become apparent in the types of events brands are demanding, with clients keen to "innovate and deliver events that not only set them apart from the ever growing competition but also deliver on time and within budget," says Dale Parmenter, group chief executive officer of drp.
Limitations within the sector, however, are making this a difficult task. According to Nick Terry, managing director of Top Banana, corporate planners are still fighting for budget for their events. "It is not a surprise for us to be told we are working with the same budget as last year and the same as the year before," he says.
He believes two distinct groups have emerged as a result; those businesses that have scaled-back to smaller budget events to save money, and those that are pooling budgets from their internal communications, marketing and human resources departments to battle for an edge in an increasingly competitive market.
Pressure on planners
"From our experience we are finding human resources and the internal communications function getting more involved. That builds pressure of expectation on the event planners to look beyond the 'shiny, shiny' of an event and think long and hard at the outset about what they are trying to achieve, and how they can deliver it," he adds.
With finances still under scrutiny and procurement teams becoming increasingly involved in the purchasing process, agencies are having to prove their value-add or risk being cut out of the equation. "We have had a couple of clients try to take things in house, and then next season come back to us, as they realise the unseen silent logistical work we do and also how we manage to get air time with the senior leaders that the event planner struggles to get," explains Terry.
Collaborative working
Katie Clark, director of business development at Fresh, says there has been a clear shift from agencies delivering their services in an isolated way, led by the strategy and direction from their clients, to brands pushing for their cross-channel agencies to work much more collaboratively over the past 12 months. She believes this has led to a much more successful relationship between agencies, clients and their procurement teams, ensuring all parties are clear on what the expectations are and the best solutions to meet their ambitions and requirements.
"This way of working helps procurement teams to understand the real added value the agency is bringing and identifying the differences in value between agencies," she explains. "With regular catch-up calls and inter-agency presentations this way of working can lead to a much clearer, joined-up and impactful campaign ensuring consistency in message and delivery – making the sum bigger than its parts," she adds.
Multi-project contracts
Like in other markets, there has been a trend for clients to consolidate their events partnerships by signing multi-year or multi-project contracts. "In a marketplace where clients need to achieve maximum value from suppliers, looking at multi-year or multi-project contracts based on service delivery and relationships, rather than singular one-off project based tenders is also a development we are seeing a lot," says Clark.
"This leads to mutual benefits for the end client, procurement and the agency. For the agency it provides a degree of security and visibility of projects, while it ensures the client is receiving true value and encourages strong, dynamic, trusting relationships to be fostered between the agency and the client," she adds.
UK retail sales are expected to continue to grow moderately into 2016, however a potential interest rate rise early next year could dampen demand for big ticket items such as cars, furniture and home improvements.
Parmenter predicts a change in tack: "I think 2016 will bring a new wave of business models to tackle the current limitations and new methods for the way in which consumer messages are presented which could mean a shift away from 'traditional' events.
Concerns about how the new Living Wage will impact earnings across the retail sector when it comes into play next year is likely to bring staff engagement and development events to the fore as companies look to get a good yield on return from staff.
"This is great for companies like us who help build engagement around new strategies. The challenge is the budgets to deliver at this level will need to go up, as this requires an additional premium skill set over and above doing high impact visual events," says Terry.
More:
Brand Book 2015: Compliance is king for pharma sector
Brand Book 2015: Wave of change for IT and telecoms sector
C&IT to host Brand Book Live at Mandarin Oriental
• For more breaking news and in-depth features, sign up to C&IT Magazine's daily Newstracker here
Have you registered with us yet?
Register now to enjoy more articles
and free email bulletins.
Register now
Already registered?
Sign in