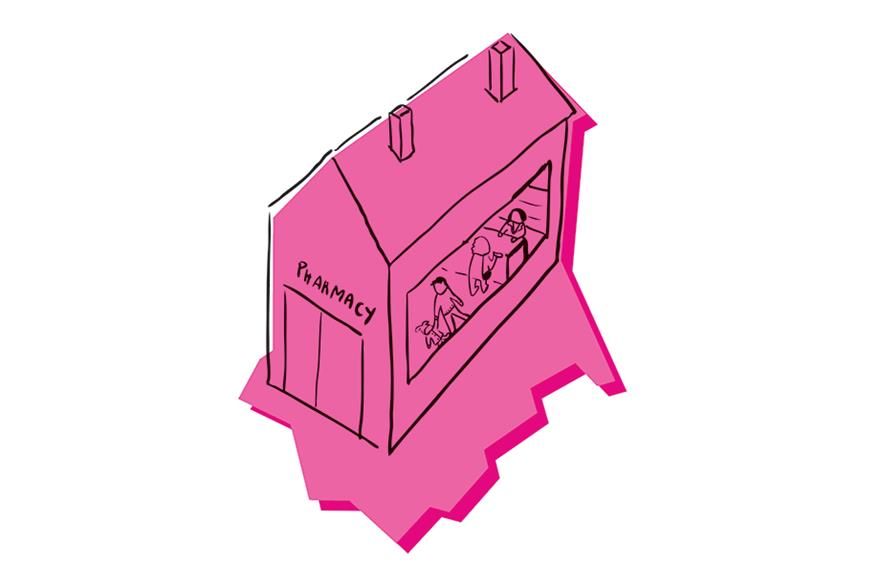 Pharmaceutical sales in the United Kingdom have grown strongly over the past decade and should continue to do so, driven by an aging population, further increase in chronic diseases, rising payer benefit levels, wider use of preventative treatments, and technology advancements. This is according to a report from Deloitte, looking at the life sciences outlook in the UK for 2015.
It says the UK is likely to be among Europe's best-performing large markets in the next few years. Sales of prescription and over-the-counter drugs are forecast to rise 2.9 per cent annually (in local currency terms), from an estimated $34.2 billion in 2013 to $39.7 billion in 2018.
Increased spend
From an events point of view, Amy Quinn, head of pharmaceutical services at agency Worldspan, says the general state of the market seems to be very good with meeting spend and overall events up in the last three years, a trend she expects to see continue.
Quinn believes that the increasing need for regulatory issues to be considered and the requirement for more transparent reporting within the pharmaceutical sector, is leading clients to more carefully consider how and where they spend their budgets within the meeting sector.
For the majority of activity that Ashfield Meetings & Events is planning in 2016, budgets remain consistent with those from this year, according to its board director Andrew Winterburn.
"However as pharmaceutical companies look towards different meeting formats to attract healthcare professionals, we have found that audience numbers are reducing to ensure a more focused subject matter meeting with more defined targeted attendees," he says.
Gill Day, an account manager specialising in pharmaceutical clients at CWT Meetings & Events says that while the industry has remained stable in terms of pharma meetings and events, the agency has seen a cut in spend and also a decrease in the length of the events.
"We're seeing many more one day events than we used to, but this is also influenced by the changes in transparency reporting that comes into play next year," she says.
Events following the product pipeline
Events that are taking place are on a whole correlating with each company's product pipeline. As products progress, for example, CWT manages investigator meetings, which then become promotional meetings once a product is licensed. Further down the line, these become educational meetings as the brands educate healthcare professionals on the product benefits.
Martine Landry, global marketing manager, conventions at biopharma company Abbvie, says that for its events, the brand needs to focus on the important messages for its patients – namely the timely progress it is making to better their lives."
"We have to share that message within a variety of increasingly complicated environments with evolving regulations," she says.
Abbvie works together with Ashfield Meetings & Events and Landry believes a strong industry partnership gives the brand an opportunity to leverage technology, creativity and innovative ideas while ensuring it manages the delicate budgets and important regulations to deliver its message to its customers.
Abbie used virtual reality videos at a recent event, to enable participants to truly understand the emotions and difficulties of a disease.
"The end result is a new understanding and commitment to making sure we are doing all we can to make life better for patients that are suffering," adds Landry.
Fail to prepare, prepare to fail
Compliance codes and regulatory changes – with for example new reporting measures coming into force in 2016 for member companies of the European Federation of Pharmaceutical Industries and Associations (EFPIA), remain the key challenges for both brands and agencies in the sector. Ashfield's Winterburn believes that educating and consulting with clients to ensure they are prepared to meet these changes will be an ongoing issue.
"In addition to maintaining knowledge, and acting as consultants to clients, there is also an expectation to remain innovative in this highly regulated environment," he says. "Finding the correct balance in terms of innovating but being compliant is a consistent challenge."
CWT's Day says that the amount of detail involved in EFPIA reporting is prompting clients to manage the challenges differently – as a consequence, she is finding that there is little consistency, resulting in the agency having to work to lengthy and very different processes across the sector. At times, these have not been communicated internally as yet, so the agency is also working to educate the wider client teams too.
While compliance continues to be a challenge, experts in the industry believe the pharmaceutical sector will continue to grow.
Ashfield Meetings & Events expects to see the number of internal events increase as pharmaceutical companies strategise, plan and communicate effectively to try and gather insight to external influences and threats, in an attempt to stay ahead of the wave of change and future proof their companies.
"For our business this will involve delivering additional sales and brand conferences in addition to senior leadership driven events," says Winterburn.
At the same time, however, he expects externally attended events to decrease, or attendance to diminish, as interactions and communications with healthcare professionals starts to span a wider variety of channels.
More focus, he says, will be put on creating learning journeys across different touch points rather than on standalone event activity. There will also be an emphasis on a patient centric approach, which may see different stakeholder groups have more of an impact on how events are delivered.
Worldspan's Quinn believes that clients will start to move away from traditional meeting-type attendance in favour of standalone educational meeting initiatives. CWT Meetings & Events, meanwhile, anticipates ensuring that clients reporting software and strategies are robust enough to meet new reporting guidelines will be a large part of its business in 2016.
More:
Brand Book 2015: Wave of change for IT and telecoms sector
C&IT to host Brand Book Live at Mandarin Oriental
• For more breaking news and in-depth features, sign up to C&IT Magazine's daily Newstracker here
Have you registered with us yet?
Register now to enjoy more articles
and free email bulletins.
Register now
Already registered?
Sign in