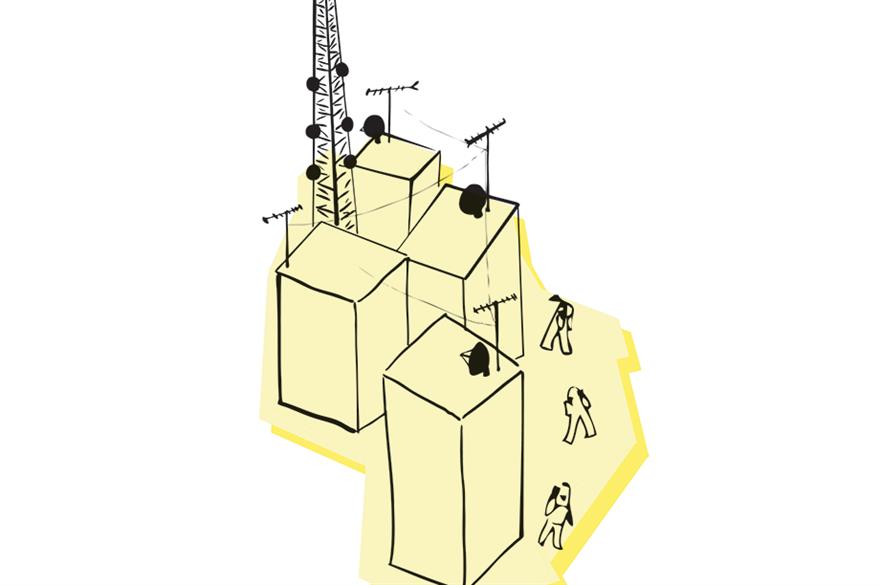 The IT & Telecoms sector remained strong throughout 2015 with UK tech companies showing encouraging growth in The Sunday Times Tech Track 100 league table. Yet it is still a sector of mixed blessings for those operating within it, presenting both obstacles and opportunities.
"It is such a fast-moving environment, with some key players from just a few years ago struggling, whereas newer entrants are now dominating in some markets.
The mobile and smartphone sector is one such roller coaster," says Rick Stainton, managing director of Smyle Group, which picked up key accounts with Google and HP this year.
"Large amounts of merger and acquisition activity has meant a lot of disruption across global organisations. This can extend or severely delay the decision- making process, with some projects put on hold until a new structure is in place. However, it also provides opportunities for live communications projects as the internal and external audiences need to be properly engaged to buy into the 'new world'," he adds.
Budgets and creativity on the up
Teresa-Anne Dunleavy-Bell, chief executive officer of Concerto Group, says event spend has increased within the sector and clients have become more adventurous as the economy has improved. "Market growth has meant larger events, with more guests, than in previous years. It has also allowed for greater creativity in production and event design," she says.
"We have seen a rise in the importance of incentives. Companies appreciate that events are no longer just a means of gathering employees and clients for special occasions, but also a way of boosting morale and saying 'thank you'. Staff retention and nurturing emerging talent are as important as ever in the current climate," she adds.
Genuine engagement with technology
Naturally, technology is driving forward change within B2B events in this sector, but it is all about creating engagement through technology rather than just using tech for tech's sake.
"We're seeing an interesting interplay between the use of tech for tech's sake versus genuine engagement," says Ben Atherton, client services director – technology at WRG Creative Communication. "It's no longer about having the biggest LED screen on your stand, for example, but how we help our clients to use tech to enhance the delegate experience."
He believes that the new retail aesthetic led by Apple is having a strong influence over what clients want to see in terms of design and execution. "We're seeing a trend for natural environments and high-quality craftsmanship and we're expecting to see more of this in 2016," he adds.
Can venues keep up with the trend?
In Atherton's view, venues are struggling to keep up with the demands of clients. "IT & Telecoms clients naturally want to showcase their technology but many venues don't have the infrastructure to cope. Extortionate charging rates for wi-fi, coupled with low-grade connections, make it a real challenge for some venues to deliver the standard that's required," he says.
Keeping abreast of technology and innovation remains a key challenge for event planners as well, says Randle Stonier, founder and chief executive officer of Adding Value. "The pace of change within software can go from conception to market inside six months," he explains.
Joy Thomas, former director of corporate events at software company FICO, says one of the challenges she faced is finding ways to embrace technology further within her events. "For example, trying to make certain parts of events more automated, like lead collection and management. Our symbiotic relationship with sales is more important than ever," she adds.
"We're seeing a lot of good opportunities in both the B2B and B2C spaces for 2016 but continue to keep a weather eye on global economic stability and trends," says Henry Simonds, client services director at Jack Morton Worldwide.
Merger mayhem
The telecoms market in particular is set to undergo some dramatic changes next year with the proposed mergers of BT and EE, and Three and O2. UK telecoms regulator Ofcom's recent, inflation-busting price hike will also have an impact, tripling the licence fees paid by UK mobile network operating companies.
Add to this developments in mobile marketing, the Internet of Things and the relative demise of the PC and Smyle's Stainton foresees the industry will see some "dramatic waves of change."
"Agencies that can demonstrate an understanding of these technological developments with a model that is flexible enough to keep up with the fluid decision-making process will thrive," he says.
Atherton agrees: "Clients are looking for agencies that can partner with them, building and protecting their brands. Event agencies are no longer at the end point of the campaign. The smarter agencies will adopt an insight-led approach, understanding not only their client but also the broader IT & telecoms market."
Now ROI is proven as standard, Thomas believes events will be given more scope in creativity going forward. "Event managers are being trusted to drive leads or direct sales, using their creative event solutions to provide the platform for business success," she says.
Adding Value's Stonier predicts that 2016 will be the year of the drone in events, enabling "bird's-eye view photography, sweeping videography, audience 'arresters' and entertainment spectacles".
More:
C&IT to host Brand Book Live at Mandarin Oriental
IT & Telecoms sector worth £158m to UK event agencies
Exclusive: Joy Thomas leaves FICO due to restructure
• For more breaking news, as well as case studies and features, sign up to C&IT Magazine's daily Newstracker here
Have you registered with us yet?
Register now to enjoy more articles
and free email bulletins.
Register now
Already registered?
Sign in