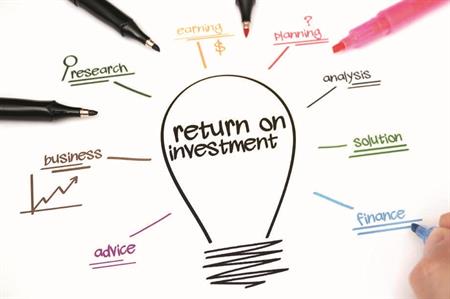 Though a KDM Events' study showed that corporate companies are not paying enough attention to objectives at internal events, according to Courtney Rogers, founder and managing director of Diamond Creative, the tide is turning, with objectives deemed one of the most important aspects.
"Objectives can be clearly defined at the start of the project and the results directly attributed to the event itself," she explained. "Often B2B events are held for reasons other than financial return and objectives may include measures of awareness, education, engagement, quality of attendees and sustainability, which are key to the event success. B2C and experiential events still have ROI at the forefront, however most events will use a combination of both measures."
And in a communication, brand-focussed world, the key messages behind events become crucial to business. "ROO I would say is the trend, certainly in my business at the moment," said Frances Green, managing director and founder of Green & Pleasant Events. "I have quite a few clients in the financial services sector, so perception is still really important. How a conference can deliver the correct message is key for them."
Some event planners point out that delivering on objectives is far easier than delivering a direct return on investment, and that ROO can lead to ROI. "Some companies take ROO into account more, because it takes into some of the other aspects of an event that can't be measured, such as behaviours and staff culture," explained Chris Clarke, director of Purple Dog solutions. "ROO often comes first, but leads back to ROI," he added.
For corporate companies, it depends largely on the purpose of the event. "If it's an event is for lead generation, then these results can be measured directly by our CMS system," explains Rachel Hobson, head of events for BAE Applied Systems and Intelligence. "But we have a lot of other internal events where we can't put that sort of metric in place because it's more about managing a closed community. In these cases, the objectives are the first thing my team will put in place." She adds that these objectives have to be carefully thought out. "It's not good enough to say 'brand awareness' or 'lead generation'. For example, we need to be very specific about how we can give our delegates the correct information to help them penetration a region." Like Clarke, she says that whilst objectives are increasingly important and often 'come first', it all contributes to the overall return on investment.
More:
Agency Forum: Eight top tips for agencies from BAE system's Rachel Hobson
60 Seconds with... Jaguar Land Rover's Nathalie Maddocks
Internal events lack business objectives
• For more breaking news and in-depth features, sign up to C&IT Magazine's daily Newstracker here
Have you registered with us yet?
Register now to enjoy more articles
and free email bulletins.
Register now
Already registered?
Sign in