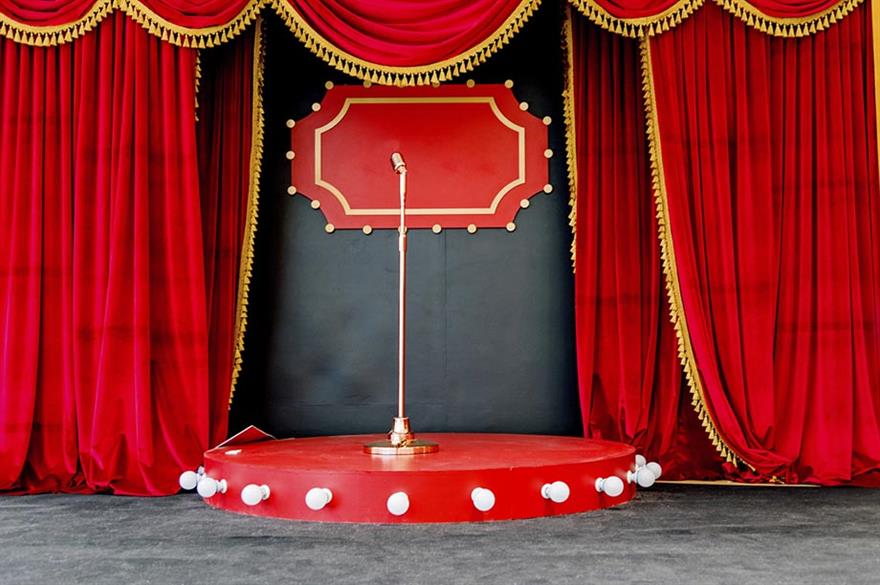 The best behaviour you can expect from your people is the worst that you show them. We are all constantly on show, especially if we have a position of influence or power. As leaders we set an example of what is acceptable. "Do as I say" will at best achieve brief compliance. "Do as I do" will achieve constant and true following.
If you are - or have - a leader known for tantrums, slamming doors and shouting down phones, this will encourage similar behaviour. If you are treated badly, you behave badly.
If you are a leader who shows your people the worst of you, you will never see the best of them. As a leader you must be consistently at your best. This is the only way to reasonably expect the best from your people.
To remember this, imagine you are performing on stage. There are many eyes on you at every moment, often looking for flaws, slips and mistakes. A fluffed line is like an unexpected outburst or rant. A trip or slip is like being unprepared for a meeting or encounter.
Calm promotes peace.
Order encourages preparedness. Confidence breeds talent.
A positive approach welcomes experimentation and daring. Respect delivers loyalty.
But anger breeds deception. Fear encourages mediocrity. Blame leads to treachery. Negativity kills passion.
Some bad behaviours are not always that obvious. They don't seem bad at all - but they are.
Busy = he has no time for me, he can't cope.
Shouting = he's stressed, he can't cope.
Angry = he's not in control, he can't cope.
Late = he didn't plan, he has too much on, he can't cope.
Bad leadership behaviour will always deliver a team that never meets its true potential. Why would it?
Minimum standards of behaviour in any business are defined by its leaders. And not set by words, but by actions.
Words will never be believed if actions don't follow them.
Chris Parnham is managing director of Absolute Corporate Events
More:
In the spotlight: Jacquie Freer and Chris Parnham
Opinion: Need talent? Freshen up your offer
Have you registered with us yet?
Register now to enjoy more articles
and free email bulletins.
Register now
Already registered?
Sign in