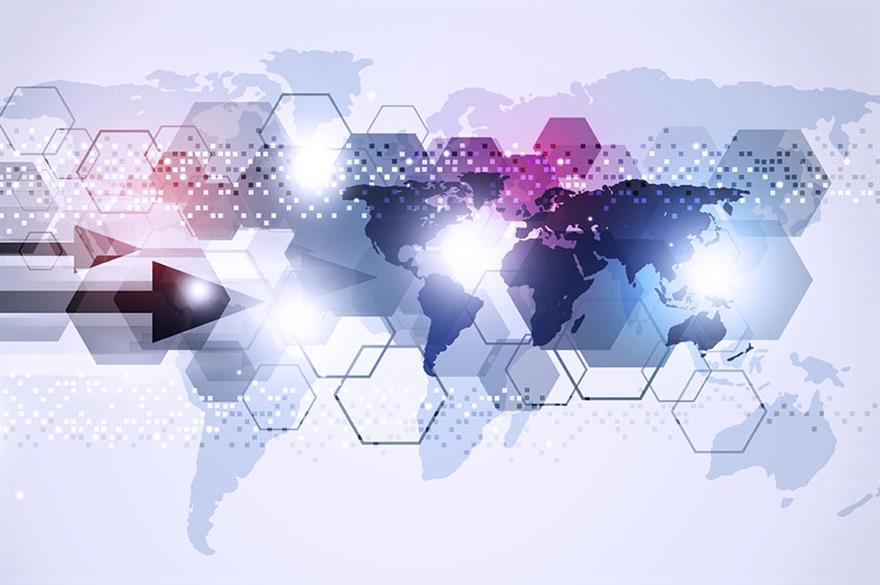 In the last year alone, agencies including Noble Events, Ashfield Meetings & Events, Imagination, Sledge, WRG, Banks Sadler, CWT Meetings & Events and The Appointment Group have expanded their presence overseas, in countries including the US, China, Dubai, France and Germany.
For Ashfield Meetings & Events, the decision to open an office overseas is very much based on client demand.
"We start by re-affirming our existing clients' appetite for an office and look at the potential new business in the region," says Luke Flett, the agency's head of global marketing. "We would look at buying behaviour and trends – are clients located in the area procuring services locally, regionally or globally? We are currently seeing trends for our clients to procure at a regional level, bundling activity in North America, Latin America, EMEA and APAC regions."
There's a similar motivation behind Banks Sadler's global footprint. The agency announced the opening of a Shanghai office last year and CEO Leigh Jagger believes that the globalisation of business in general means that clients want a seamless product offering, consolidation of spend and service delivery across the world.
"Having our own offices across the world allows us to provide a consistent message and product offering and that extra degree of comfort for clients," says Jagger.
She adds that at present, the agency prefers to expand globally by opening its own offices, although, she says, 'we have gone down the acquisition route previously with MPI [UK-based Medical Projects International in 2013] and we would not rule it out in the future."
For CWT Meetings & Events, the route to overseas markets very much depends on where it is targeting. CWT recently acquired French corporate meetings and events agency Ormes. Ian Cummings, regional director Northern/Eastern Europe, says that generally the agency finds that with more emerging or developing markets, a partnership can work well for a period of time, so both can see the opportunities together.
"But when we look at more established markets where agencies may feel they have gone as far as they can then, acquisition can be preferable," says Cummings.
One-off events
Sledge's chief executive, Nic Cooper, believes that agencies are very much looking at tactical opportunities when it comes to global growth, such as a major one-off sporting event like the Olympics or World Cup. They can then withdraw back to their home territory, or build a permanent trading entity, he says, with the latter long-term option carrying significant planning, resource and capital expenditure.
Sledge currently has a trading entity in the US where it produces global events for, among others, a leading US-based financial institution. Additionally, it has a base in Dubai where it has been producing both local and global events for clients in the region.
In Brazil, Sledge has set up a tactical partnership with a local agency and suppliers to enable it to build on its success at the London Olympics with its clients. It has done this with support from UK Trade & Investment and participation in the Export Marketing Research Scheme, which helps and encourages UK companies to undertake overseas marketing research prior to developing a strategy for market entry or further investment in an overseas market.
The Appointment Group opened offices in Melbourne in 2013, Sydney a year later and Atlanta this year. Sam Robson, group events director says the driving force behind the agency's overseas growth strategy is a combination of factors. These include new business opportunities with both travel and event requirements, growing global demand from existing clients and a desire to strengthen the agency's worldwide airline and hotel partnerships with increased turnover.
"In a mature market, like the UK and US, starting from scratch can be a slow burn without some willing clients waiting in the wings," she says. "Acquisition handled with care can create amazing results."
Opportunities outweigh challenges
Economic stability and fluctuations in the financial markets present the biggest challenge to a global presence, according to WRG client director Ben Atherton, but the opportunities, he believes, far outweigh these issues.
"In the US, healthcare is obviously a huge industry and the events and experiential market is booming over there," he says. "In Hong Kong, we're growing as the Eastern market embraces more and more eastern and western brands.
WRG has explored several routes to global expansion – opening new offices, forming partnerships and acquiring businesses. The most important factor within all of these, maintains Atherton, is building a single unified culture that 'allows you to delight the client on a regular basis'.
TRO, which says it intends to expand its global operation in 2015 and beyond, says that each country situation and opportunity is assessed on a case-by-case basis.
"However, we are careful to partner with agencies that have complementary cultures, and values, and who each recognise and respect that we are each leaders in our respective markets and fields," says TRO global CEO Keith O'Loughlin.
Meanwhile a number of international agencies are also increasingly eyeing up the UK. This competition, says Sledge's Cooper, is healthy and will only be perceived as a threat if agencies drop creativity standards and service levels.
"The real threat if any, comes from client procurement policy where it may dictate having a global purchasing agreement in place, which could immediately discount local or independent agencies being awarded contracts," he adds.
More:
State of the Industry 2015: Full Top 50 Agencies revealed
State of the Industry 2015: The outlook for 2016 and beyond
State of the Industry 2015: London remains top UK destination for planners
State of the Industry 2015: Auto and finance sectors continue resurgence
• For more breaking news, as well as in-depth features and case studies, sign up to C&IT Magazine's daily Newstracker here
Have you registered with us yet?
Register now to enjoy more articles
and free email bulletins.
Register now
Already registered?
Sign in