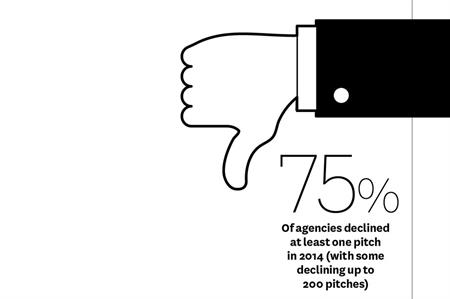 1) Talent & recruitment
With the industry growing at a steady pace, it's no surprise that talent has risen to become the top challenge facing event agencies in 2015. A fifth (20%) of the agencies surveyed stated that finding and recruiting talented people is the top challenge facing their business, up from 15% last year.
Smyle, Pure Events, Vista, drp and Adding Value are among the agencies finding recruitment challenging. Will Sutton, commercial and operations director at Vista, says: "We're finding that the pool is shrinking somewhat."
He believes that one reason for the shrinking talent pool is a strong freelance market. "I think the talent dearth is probably when you get to a certain level of seniority, because by that point people might have become very specialised in one area, or their at that point in their career that they could go freelance because they've built skills and contacts over the years."
Tina Morris, managing director, Adding Value says it's more than just finding talented people, but finding the right people. "We've had some recruits that we believed would be good recruits and the right choice, and sadly, for whatever reason, that hasn't been right. It's about finding the right people who've got the same mindset, the same work ethic, and the right skillset."
2) Managing growth and maintaining profits
The outlook for the sector is hugely positive with 81% of agencies predicting growth in revenue and/or profits in 2015. And with the landscape so competitive and procurement departments shopping around for the best price – maintaining growth is a top challenge for 17% of agencies (down from 29% last year).
Giselle Ripken, director, Grass Roots Meetings & Events, explains: "Once you've come out of a successful year you really want it again, so maintaining that growth [is a challenge].
"With the election year, there has been a lot more nervousness around some of the RFPs and perhaps not coming up as quickly, so it'll be interesting to see if, now that we're through the election, that comes back up again. I think people have just been waiting to see what happens before they commit money, certainly for June and beyond."
3) Procurement
Unsurprisingly, dealing with procurement departments continues to be a problem for 8% of agencies.
Dale Parmenter, group CEO of drp, says: "We've seen some pretty draconian methods coming in certain procurement departments. One thing that we have found though is that if we are stronger professionally with these people and fight our cause, which as a larger agency we can, then we can negotiate and get better terms."
Top Banana managing director Nick Terry believes that some procurement departments can be a huge hindrance. "The procurement process isn't helping the end-user get the best service to deliver ROI. Procurement departments are slow to answer our questions and sharing resolutions and to share why we didn't get the job," he adds.
4) Lead times
Last year's fifth place in the top five agency challenges is up one place and it appears short lead times are here to stay.
Top Banana is among the 7% of agencies finding lead times a challenge. Terry says: "Planning cycles are still short and we still get events with 12-14 week lead times or less."
Smyle managing director Rick Stainton agrees, though adds that it does depend on the sector: "There's still a lot of short lead up times, but some sectors are better at looking forward at their business models than others.
"Some are more reactionary and short term, especially in the media and tech side of things, whereas pharmaceutical and some telecoms and IT companies are booking further in advance. We've certainly got more business on the books six, nine, and 12 months in advance than we did 18 months ago."
5) Pitching
More than two-thirds of agencies (73%) said the number of pitches they took part in increased in 2014, compared to 2013, with the actual number of pitches ranging from two to 500-plus.
While pitching can lead to new business opportunities, it's a huge cost financially to agencies and puts pressure on resources, leading 5% of agencies to count it among their top challenges, and 75% said they'd declined pitches in 2014.
TRO says the biggest challenge facing the business is the increasing volume and cost of pitching, while George P Johnson's managing director Jason Megson believes many of the pitches taking place have been procurement driven. "They seem to have been testing existing agencies with the pitches as a cost exercise rather than a desire for creativity or new thinking," he says.
Click here for a look at the State of the Industry agency landscape, including key trends such as growing head counts, globalisation and investment in new branding.
On Monday,
C&IT
revealed the Top 20 event agencies of 2015 as part of the State of the Industry report.
More:
State of the Industry 2015: Top 5 corporate challenges
State of the Industry 2015: Budget and talent are top challenges

State of the Industry 2015: Agencies and clients building for boomtime

See last year's Top 50 Agency Ranking
Download the full award-winning State of the Industry 2014 Report
• For more breaking news and in-depth features, sign up to C&IT Magazine's daily Newstracker here
Have you registered with us yet?
Register now to enjoy more articles
and free email bulletins.
Register now
Already registered?
Sign in