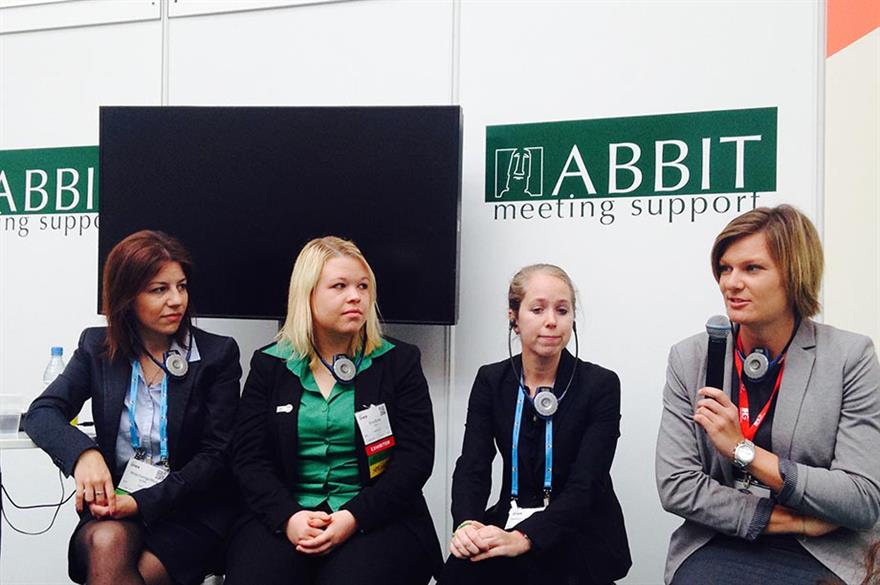 Speaking at
IMEX, which kicked off in Frankfurt on Tuesday (19 May)
, Richad Mitha, CEO of myQaa, argued that millennials, the generation born between 1982 and 1994, which now make up a large part of the present workforce, have different requirements from meetings and events than the generations that went before them.
"This generation has a shorter attention span, because of the entertainment media they've grown up with," said Mitha. "They prefer workshops and interaction and want to engage with the content rather than just listen to a presentation when they could easily find that same information on the internet. They like things to be shareable and full of variety, but they also care about social responsibilities."
A panel formed of young professionals working in the events industry agreed with him and suggestions were made on how to engage the generation that has never had to work without the internet.
Seven of the best tips were:
1. Choose an unusual meeting layout
"I went to a meeting once where the delegates had to arrange the furniture in a room themselves, exactly how they wanted it," said Mitha. "It sticks in the mind and creates an experience they'll remember and share later."
2. Add movement
"Make them stand, or maybe you could break out and go for a walk together," suggested Mitha. "That creates a shared experience."
3. Capture the audience's attention every ten minutes
Mitha said: "Do something that engages them every ten minutes, research shows that's a good timeframe. Try changing the speaker or showing a video.
4. Incorporate CSR values
"80% of millennials want to work for a company that cares about its environmental impact," said Mitha. "This also gives a sense of belonging and community"
5. Incorporate games and creativity
"They want to have fun," explains Mitha. "That helps people engage. It can be a technology-based game, or something simple and creative like building something with lego."
6. Check the technology is up to scratch
"We depend on technology," said Sina Bunte, events executive at ICCA. "A good wi-fi connection is imperative to us. We like to share things and communicate over social media." Mitha also suggested making sure there are plenty of electric plugs and ports to charge devices.
7. Make sure there's interaction
"In the past events were about listening to a speaker," said Rosa Garriga Mora, a meeting design and ROI consultant. "But now we can find that information online, so the event is more about interacting with each other. I enjoy brainstorming sessions and workshops."
More:
In Pictures: Imex 2015 - Day One
IMEX 2015: Governments recognising power of meetings and events, say experts
• For more breaking news and in-depth features, sign up to C&IT Magazine's daily Newstracker here
Have you registered with us yet?
Register now to enjoy more articles
and free email bulletins.
Register now
Already registered?
Sign in