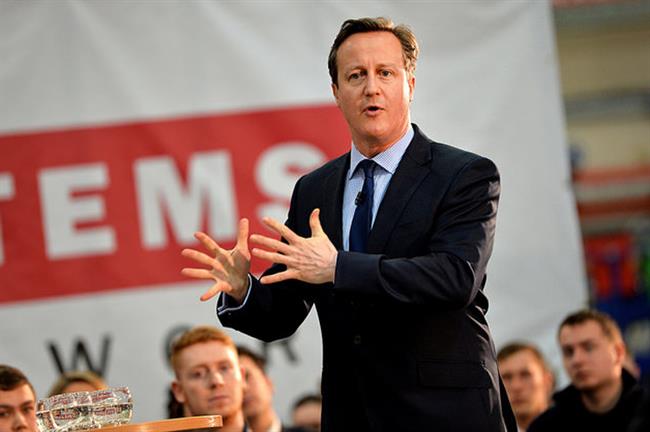 One week before the General Election, C&IT issued an anonymous poll and asked more than 40 event professionals what outcome would best benefit the events industry, with more than 60% voting that a Conservative victory would be the best outcome.
This morning's election results have seen the Conservatives dominate the polls with a shock majority win, although Chair of the All Party Parliamentary Group (APPG) for Events Nick de Bois has lost his seat in Enfield North.
Labour has lost votes across England and been decimated by the SNP in Scotland, while the Liberal Democrats have lost the vast majority of their seats and key MPs including Vince Cable, Ed Davey and Charles Kennedy.
Chris Clarke, director of Purple Dog Solutions, said: "At least we know the direction we'll be going in now, we're back to a single party with a majority. I think there will be some interesting times the next two years as we decide whether or not the UK stays in the EU and I would hope that common sense will prevail and we stay in. But I think that having a party with a majority again, and a party that is pro-business as well, is overall a positive thing. And hopefully by the end of this parliament we can lay the Europe question to rest."
Rick Stainton, managing director of Smyle: "I stayed up all night watching the election and enjoyed the drama. I am very relieved we have avoided weeks of haggling over who our government will be and the uncertainty that brings. It will have a less dramatic impact on banks and the utility companies who are already feeling more bullish this morning. Clients who have been feeling tentative will now have the confidence to release more funds under a one-party government. Hopefully there will be more support for small businesses now the banks can relax."
Chris Parnham, managing director of Absolute Corporate Events, said: "During the fragility of early growth and recovery in our industry, consistency and stability are key factors. This applies to government as well as corporate strategy, so the election outcome is a good thing for us."
Dale Parmenter, group CEO at DRP, said: "For the past six weeks we've been in turmoil waiting until yesterday was over. From a results point of view we've got more stability now, so going forward everyone knows what they are doing for the next five years. The last thing we needed coming out of a recession was more uncertainty. Our sector is usually one of the first to get hit if there is uncertainty; comms and marketing are the first thing to go. Now we can hopefully start to see the growth we saw at the beginning of the year develop."
Alan Newton, co-founder and COO of Eventopedia, said: "The result is positive for multiple reasons. British Politics is in need of a shake up and with Clegg, Farage and Miliband quitting it should hopefully spur some positive change to create credible opposition. A majority government that can get on with the job can only be good for the events industry and wipe away the uncertainties that have dogged business decisions in recent years. Slowly, with the aid of the Olympics, the government are realising the value of the events industry and that Britain has world-class leadership in this area that can be exported."
The industry began to react on Twitter:
@CITmagazine positive moving forward and no time lost for business whilst country sorts a coalition #positive

— ian taylor (@ianteamspirit) May 8, 2015
More to come.
More:

General Election: Events industry fears uncertainty
Budget 2015 a 'missed opportunity' for events industry

Government thanks events industry for survey input as it 'finalises report'
• For more breaking news and in-depth features, sign up to C&IT Magazine's daily Newstracker here
Have you registered with us yet?
Register now to enjoy more articles
and free email bulletins.
Register now
Already registered?
Sign in