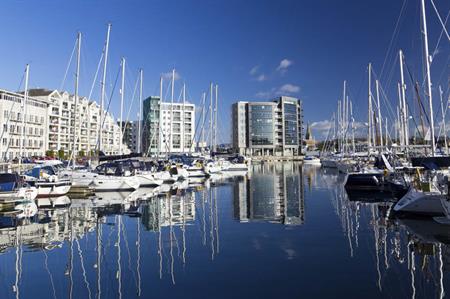 The city on the UK's south coast currently has around 1,700 hotel rooms. Plymouth City Council (PCC) hopes to almost double this figure to 3,200 rooms by 2025.
Finance chief councillor Mark Lowry confirmed the council is in talks with developers about creating new high-end hotels, something which is missing from Plymouth's repertoire, according to a recently published report.
"We are in commercial discussions with a number of hotelliers and developers to attract them to this city. I would like to see a hotel bonanza because that will provide construction jobs and provide an active economy.
"Developers can see the potential with the likes of the Royal William Yard and Millbay. I'm confident we will see development applications coming before the planning committee within the next 12 to 18 months," he said.
Research has indicated that business visitors were more likely to stay in Exeter or in surrounding areas when making a trip to Plymouth because of a poor high-end hotel offering, despite the location being more assessable and an impressive water front location.
An increase in four star accommodation and better conferencing facilities could potentially attract another 500,000 visitors a year and add £88m to the city's tourism income.
Amanda Lumley, chief executive of Destination Plymouth, added: "There will be no growth if we can't increase capacity. We have a peak time between April and October and during August and September it is very difficult to get a room in the city."
Chris Grace, head of economy, enterprise and employment at PCC, said his team were "targeting" developers and selling the economic virtues of Plymouth to them. "It is not about hoping it will happen, but about having a focused approach," he explained. "We are going to industry experts and asking what developers are looking for and then going after them."
More:
Plymouth Argyle Football Club plans £50 development
Have you registered with us yet?
Register now to enjoy more articles
and free email bulletins.
Register now
Already registered?
Sign in