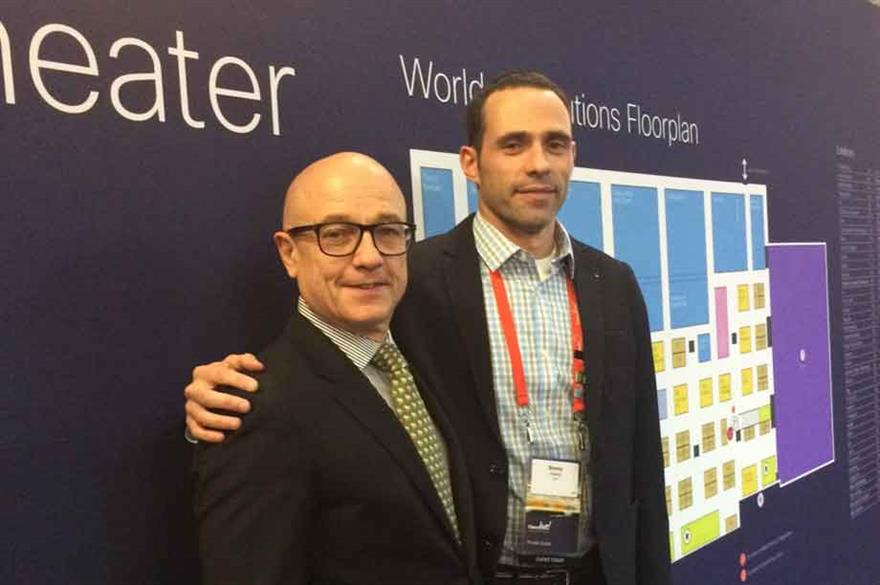 What has gone into the planning of Cisco Live 2015?
A lot of what you see here was here for Cisco Live in 2014 but we've really built off of the feedback we got from the attendees. We looked at what was working and what wasn't working and with the team at George P Johnson we took it to the next level.
We wanted to show tangible examples of how Cisco and its products are changing the world. But, there are also the basic things like making it easy for delegates to navigate from one area to another. The venue is quite complex and the feeling that we got from everyone is that it is easy to get lost in. So we spent £200k on connecting the passages between the north and south wings of the venue, which is a lot of money but you can see the experience everyone is having.
How did you use the delegate experience from last year to improve Cisco Live for 2015?
Whenever someone attends a session we ask them to fill out a survey and there is also an end of conference survey where we ask more general questions. We analyse everything and take it all into consideration. We also take a lot of feedback from George P Johnson in terms of what they see working at other events and we discuss what the latest trends are in the market.
For example, relaying the keynotes to all kinds of areas around the venue so people can relax and don't have to go into the session to listen to it. Last year, we just had the keynotes with a standard screen and the delegates sitting in front of it. This year, George P Johnson recommended that we do it in the round with eight different screens and the people who were here last year could appreciate the difference because it worked much better.
If you take a look at this event ten years ago when it was called Networkers it was an event just for the geeks. They are still our number one customer but we have extended it so the business people will have plenty to do at Cisco Live for more than just one day.
More on Cisco Live:
In Numbers: Cisco Live 2015, Milan
Cisco on impact of technology on events
C&IT Awards winners: Best Global Congress
How valuable is Cisco Live to the company?
We are still unable to quantify the value of Cisco Live but if you ask an account manager if they could mange without it they will say no. It's one week where we get the customers to be with us, where they have no distractions from their work and they are here to listen. Our sales teams and customers do more in one week than what they can achieve in six months. You could meet the engineer that designed the product, the product manger, the sales person or executive.
It really accelerates not just the selling process but the relationship between our customers and us. I don't see any way Cisco could move forward without Cisco Live. We see a lot of returning customers but 40% of people are here for the first time. That's good proof.
How do you work with George P Johnson to create Cisco Live?
We're a team of six people in the Cisco Live events team but six people can't make this huge event the success that it is. I consider George P Johnson as part of my team. We outsource a lot of our work to them because they're doing an amazing job. A lot of what's going on here is collaboration between George P Johnson and us. I don't see it as a client or a supplier relationship because we work together as one team and that isn't very common in the industry.
Have you registered with us yet?
Register now to enjoy more articles
and free email bulletins.
Register now
Already registered?
Sign in