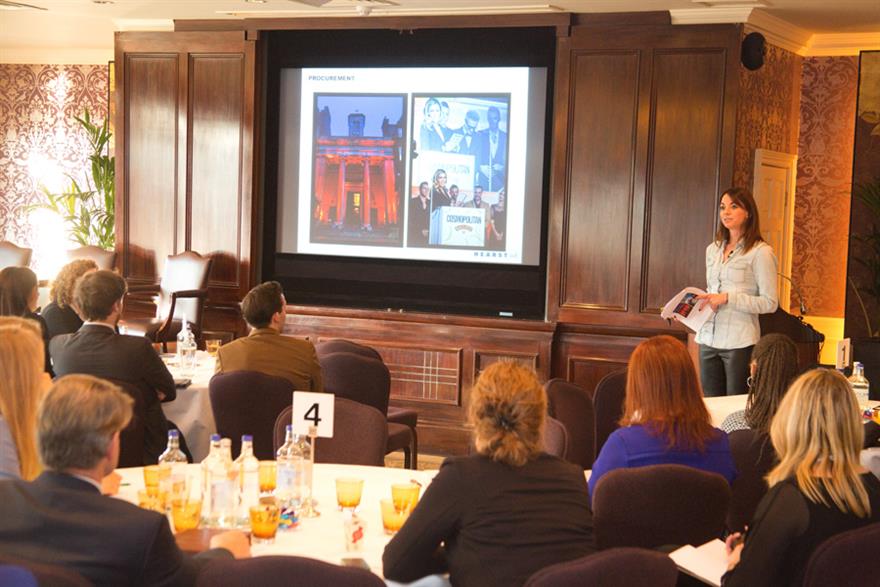 The "Busting the Budget Barrier" session at the C&IT Corporate Forum, taking place at Chewton Glen, saw a number of creative ideas for saving money in events offered up by Irons, Archbald, and delegates in the audience.
Key tips suggested were:
Build a strong relationship with the sales team
"Make sure you build a strong relationship with the sales directors," said Irons. "If you don't have a relationship with them then you can't get the best rates. If you go through an agency you'll get their rates, which won't always be as good. Also, if the team know you they will go out their way for you, if not then they probably won't."
Really get to know the venues
"Get in there and see everything," said Irons. "I always do an overnight stay. If you stay there you can experience the service and see if there's anything that makes you feel annoyed that you can point out to hotel. I always go in jeans and trainers to see if I'm treated differently from if I was wearing a suit."
Have an events plan in place beforehand
Irons said: "If you don't have an events plan in place then you probably can't even get started to barter with the venue."
The audience agreed with the speakers that using local companies for activities can save money, as can bringing in "local talent" for entertainment rather than having people travel in from big cities.
Network, face-to-face and online
"Bounce your ideas off other people in the industry to make sure that they're good and get inspiration and advice," said Irons. "I also use forums on sites such as LinkedIn."
Think about the 'talkability' factor
"If you have no marketing budget, it's important to think about what the attendees are going to talk about after," said Archbald. "We try and focus on the small details and the element of surprise, attendees will talk about that afterwards and post about it on social media."
Make things multifunctional
Archbald described a Hearst event where the food doubled as entertainment and the desserts were in the shape of different types of make-up.
Archbald said: "We think about 'mobile ' first, what people are going to put out on social media. People take photos throughout the night, and if you've been clever with the details, that's creates content for you."
For internal events, looking for people in the company who can play instruments or have other talents can save money on the entertainment, and people love to see their colleagues on stage.
Debbie New from Centrica Energy explained how she turned a Christmas event into a "campaign for giving back" when budgets were cut. Attendees paid to enter a Christmas quiz, and extra cash was given to charity. Other audience members mentioned teambuilding activities such as painting a children's playground, which costs nothing and helps others at the same time.
Have you registered with us yet?
Register now to enjoy more articles
and free email bulletins.
Register now
Already registered?
Sign in