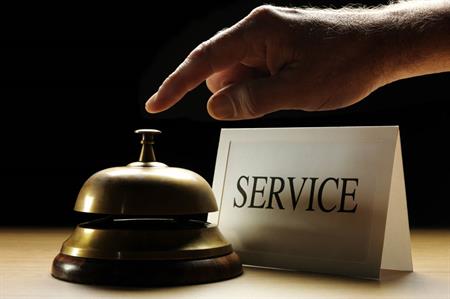 We seem to spend a significant amount of time at Pure Events educating front-of-house staff at hotels about what we need and even ironing out problems that hotel staff seem to create due to lack of experience in planning complicated events.
Recently we have had a huge issue with one of the most popular contemporary skyscraper venues in London, which has a relatively small events space and charged us a certain amount this year for a small, half-day event.
Our client wanted to repeat this event in February 2015, but then decided to shift the date to September 2015 instead, which was the same month we had planned the event this year.
Having already quoted us rates for February 2015, without telling us and with no apology, the venue decided to double its rates from this year, having realised how popular the venue is.
Our client's budget had been set based on the costs we quoted to them and the venue is refusing to alter this insane leap in costs.
Overall, the hotel's customer service has been diabolical and the staff seem to be totally out of their depth when planning events. Yet the venue is charging crazy money simply because of the view.
These issues arise so often that when we encounter a venue that really makes our lives simple, we are surprised and hugely appreciative and return to it time and time again.
So, calling all London venues, please consider that agencies are your primary route to repeat business and work on your customer service, take pride in your role and work with us to produce events that are seamless in delivery.
Charlotte Wilson is managing director at agency Pure Events
Have you registered with us yet?
Register now to enjoy more articles
and free email bulletins.
Register now
Already registered?
Sign in