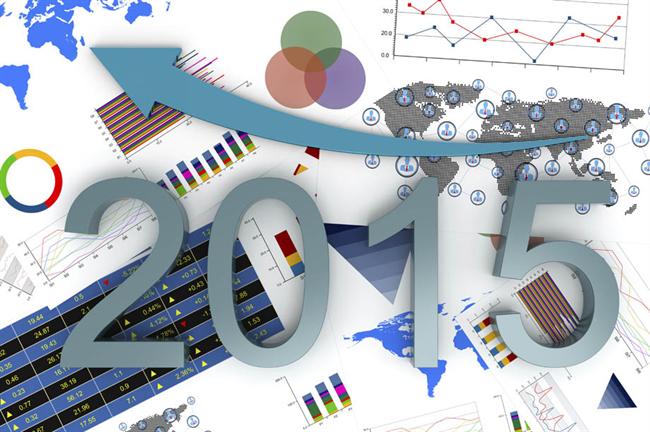 C&IT has picked five completely different agencies to look out for in 2015, with impressive growth and an ability to push the creative boundaries among the traits each of them share.
The MBO - Zibrant

Why? Nigel Cooper acquired Zibrant in September for £2.9m in a management buyout from Motivcom, which was in turn sold to Sodexo Motivation Solutions UK (SMSUK) for £41m.
The lowdown: It's been an interesting year for Zibrant, which was rarely out of the headlines - from January, when a merger with P&MM events business created the new Zibrant Live division, to the loss of several big accounts - Pfizer and Barclays - through to the MBO, and an impressive haul at the C&IT Awards.
The Sodexo/Motivcom deal went through after C&IT went to press and the motto was 'business as usual', with no planned changes to Zibrant's management team. But the industry will be watching with bated breath to see what direction Cooper takes the agency, which is debt-free and in a strong financial position, now that it has thrown off the shackles that go with being part of a plc.
What they say: Fay Sharpe, managing director, Zibrant: "We've invested a lot and put a lot back into the business in the past year to stay ahead and I think the work we've done has made us stronger for 2015.
The boutique with big ambitions - Eventful

Why? The boutique agency made headlines over the summer after winning a competitive pitch to deliver law firm Clifford Chance's global events programme.
The lowdown: Clifford Chance's appointment of Eventful came as a surprise to many, as the law firm chose the small agency over incumbent Zibrant and other larger players.
The Wimbledon-based agency, set up in 2002 by managing director Caroline Lumgair-Georges, also works with Ralph Lauren, among other international clients. It has grown from a team of three to eight in the last 18 months, and its recent big win, along with impressive profit growth from £40k in 2012 to £130k in 2013, makes its place on C&IT's one to watch list well deserved.
What they say: Caroline Lumgair-Georges, managing director, Eventful: "We worked really hard during the recession to network and produce great events on small budgets and now we are coming out of that period, the hard work is paying off: 2014 looks to be our best financial year yet."
The big-five contender - WRG

Why?
WRG ranked 7th in C&IT's Top 50 UK agencies table, based on its 2013 UK event-based turnover, and rapid growth in 2014 makes it a contender for a coveted top-five spot in next year's Top 50.
The lowdown
It feels like barely a week goes by without news of another appointment at WRG. The agency has been on a major recruitment drive over the past six months with notable hires including former W&O MD Andrew Gilkerson joining as client and procurement director; BI Worldwide project director Robert Bagust joining as head of congress, and former Kaspersky Lab VP of marketing, Europe, David Preston taking on a consultancy role.
What they say
David Sharrock, new chief executive officer, WRG: "We had a strong year last year where we opened offices in the US and in Basel and grew in size by 30%. In 2015, we are targeting 20% growth and to take our staff numbers to more than 200 people in the UK."
The start-up - Wolf & White

Why?
One of a number of start-ups in 2014, Wolf & White was launched in October by former Zibrant Live business development director Lex Butler.
The lowdown
After four-and-a-half years at Zibrant, Butler has teamed up with Marc Lewis, who has been a freelance technical director and production manager for the past 16 years. The duo plan to focus on creative and experiential events, and rather than hiring full-time staff, they will line up a group of preferred freelancers who have worked with the likes of Jack Morton and WRG.
Butler is well known in the industry and her connections developed at Zibrant should stand her in good stead for attracting clients who want to try something a bit different.
What they say
Lex Butler, creative director, Wolf & White: "Wolf & White is going to have a prosperous 2015 and a sound first year trading. With the interest from the brands and the size of events being discussed, we are also going to be looking at recruitment towards the middle of the year."
Five agencies to watch in 2015: The Black Tomato Agency
The incentive house - The Black Tomato Agency

Why?
The incentive agency turns ten years old in 2016, and with incentive travel back in vogue, it is well placed to take advantage of this trend.
The lowdown
Founded in 2006 primarily as a luxury leisure travel outfit, The Black Tomato Group merged its sales promotions and event management services under The Black Tomato Agency brand in 2012 and has grown into a reputable C&I player. 2014 has been a great year, with client wins including BMW and Johnnie Walker.
The Black Tomato Agency's in-house expertise on the hot destinations and eagerness to push the creative boundaries makes it one to watch.
What they say
Business director Elliott Grant: "We've already had a record-breaking year and its not even November yet. Being a specialist incentive agency means we are in a good position to win new business as the market grows."
Have you registered with us yet?
Register now to enjoy more articles
and free email bulletins.
Register now
Already registered?
Sign in