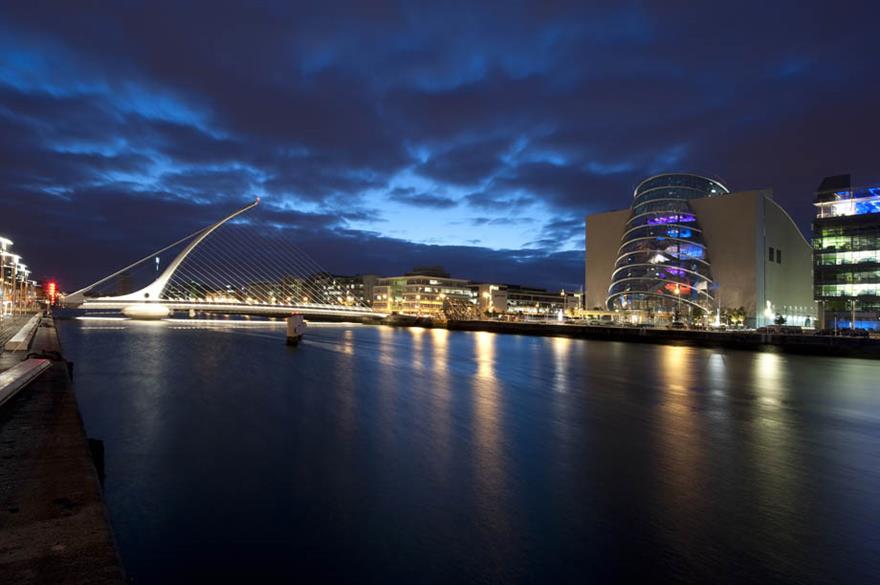 The international conferences, booked for dates between 2015 and 2018, range in size from 500 to 2,000 delegates and include the 68th ESOMAR Congress, the world's largest market research event, in September 2015.
The first Dublin International Game Music Festival, celebrating video game music, will take place at CCD in April 2015. Expected to attract 2,000 enthusiasts, the three-day event will feature concerts, guest speakers, talks and roundtables.
Other events include three conferences hosted by the Linux Foundation over three days in October 2015 and the Digital Solutions Cooperative's largest event for HP Graphic Arts users in Europe, the Middle East and Africa in June 2015.
The 37th International Symposium on Combustion will take place over six days in July 2018 and is expected to attract more than 1,600 experts specialising in all aspects of clean and efficient energy, fire safety, power generation and propulsion technologies.
Nick Waight, CEO of The CCD, which recently celebrating its 1,000th event in four years of operation, said: "We have had an unprecedented run of confirmations over the last six months and continue to see huge interest in what The CCD has to offer as a European conference venue. Since opening in 2010, we have built a solid reputation for exceptional events, delivered in an iconic, flexible venue, in the highly attractive and accessible city of Dublin. We are particularly delighted that this success is being actively endorsed by our clients, with 36% of these recent events wins comprising repeat clients, returning to host annual events at The CCD."
Repeat clients include Hostelworld, which is returning for a third year in January 2015 after holding its largest conference to date, featuring nearly 500 delegates from 34 countries, at The CCD in 2014. The Pendulum Summit, featuring world experts from the corporate, leadership, personal development and mindfulness sphere, will also return in January 2105, with the one-day event expected to be the largest yet with capacity for 2,000 guests.
After a successful two-day conference in 2014, PhoCusWright Europe will host its 2015 conference in May featuring travel innovators, executive keynotes, discussions and debates.
Other events The CCD has previously confirmed include the International Society of Computational Biology annual conference 2015, the 17th European Congress of Endocrinology 2015, the Congress of the World Association for Buiatrics 2016, the 32nd International Conference on Pharmacoepidemiology 2016, the International Conference on Information Systems 2016, Eurospine 2017, the 56th Annual ACI World Congress 2017, the International Congress of Occupational Health 2018 and the World Congress of Biomechanics 2018.
Have you registered with us yet?
Register now to enjoy more articles
and free email bulletins.
Register now
Already registered?
Sign in