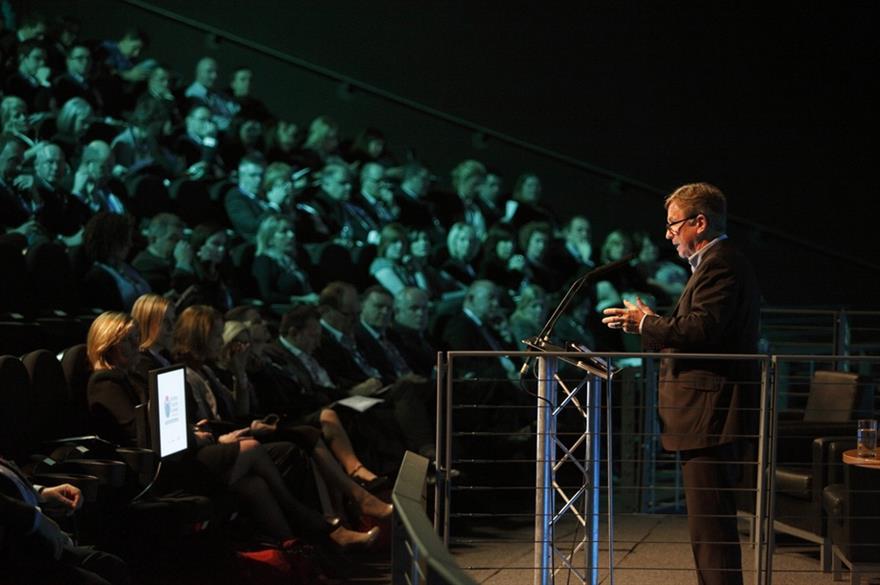 Business tourism, which includes high-yield meetings and conferences, is worth nearly £2bln to the economy. On 2 December, hundreds of members of the industry will gather in Edinburgh to learn how to capitalise on the opportunities presented by the country's heightened profile during 2014.
Organised by VisitScotland and Scottish Enterprise and supported by Dundee and Angus Convention Bureau, Marketing Edinburgh, Glasgow City Marketing Bureau (People Make Glasgow) and Visit Aberdeen, the 2014 Business Tourism Scotland conference is taking place in the Assembly Rooms.
Among the high-profile speakers are the author, television personality and futurist Ben Hammersley and David Campbell, founding director and chairman of Banks Sadler.
The conference will also see the leaders of Scotland's three busiest airports take part in a panel discussion entitled "Going that extra mile – making the most of the opportunities".
Between January and June, there were 238,000 international business trips made to Scotland – a 41 per cent increase on the previous year.
Gordon Dewar, chief executive of Edinburgh Airport, Amanda McMillan, managing drector of Glasgow Airport, and Aberdeen Airport managing director Carol Benzie will take part in the conference, which will be addressed by Fergus Ewing, Scotland's Tourism Minister and Mike Cantlay, chairman of VisitScotland.
Scotland has been thrust into the international limelight in 2014, having hosted the Glasgow Commonwealth Games, The Ryder Cup at Gleneagles and nearly 1,000 events up and down the country as part of Homecoming. The country also garnered enormous worldwide media coverage as a result of the Independence Referendum.
Neil Brownlee, head of Business Tourism at VisitScotland, said: "This has been an extraordinary year for Scotland, with our stunning range of venues, accommodation and facilities showcased to a massive global audience. In the afterglow of 2014, Scotland is now recognised as a place to host world-class events and this year's Business Tourism Scotland conference will show how the industry can use 2014 as a springboard for continued success."
Danny Cusick, tourism director at Scottish Enterprise, said: "We know that business tourists stay longer, typically spend 50 per cent more than leisure tourists and tend to travel around Scotland rather than stay in one location. All of which is great news for Scotland's tourism companies as they can use this to drive their business growth by developing new tourism products aimed at this lucrative market.
Have you registered with us yet?
Register now to enjoy more articles
and free email bulletins.
Register now
Already registered?
Sign in